All for a good cause.
Backstage at Mardi Gras is a celebration for local musicians as well as music lovers and relief workers from Global Green, the New Orleans Musicians Relief Fund, Habitat for Humanity Musicians Village, Make it Right and Saving NOLA Now right on the parade route.
You can (BID) for the only two guest passes for the day complete with bar, balcony and the ultimate Mardi Gras swag -- a bathroom. Friends including Rock and Roll Hall of Famer Mike Mills of REM and members of the Bangles will be among the musicians filling the room, along with local music heroes.
SWAG just added - the top bidder also wins a Tree of Rock Poster signed in support of New Orleans music by many of its branches: Dr. John, Little Steven and a representative member of REM, the dB's, the Cowsills and the Bangles. They'll also win the European Tree of Rock Poster signed by Ian Hunter of Mott the Hoople ("All the Young Dudes" and the ReDefine 8/29 anthem "How's Your House").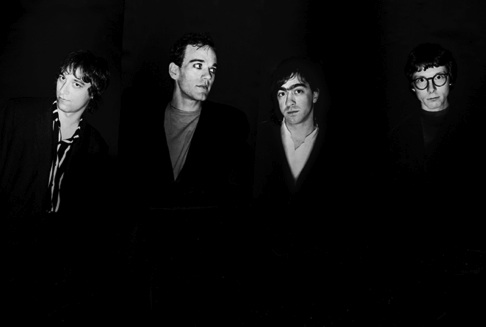 For those who want to be there in spirit, starting on Mardi Gras you can bid on auction items through February 12th including a strat signed by Little Steven; signed museum quality photos by legendary rock photographers William Coupon (prints of Dr. John and the Marsalis Family) and Curtis Knapp (prints of REM above and Andy Warhol); and rocker signed Rock Tree Posters. Guitars signed by legends from Taj Mahal to T Bone Burnett will benefit the environmental efforts of Global Green in New Orleans.
A limited edition Mardi Gras 2008 poster is also available at (nomrf.org).
In an insane undertaking, I hope to liveblog the day if our new satellite connection works from there.
It's been a good week. The van NOMRF donated to a brass band was stolen but a kind donor has just offered to replace it, so let the good times roll.