Serious actors, a few old-school comedians who've reinvented themselves, young beauties and some not-so-young beauties braved the rain and humidity to celebrate the New York premiere
of Woody Allen's film, Blue Jasmine. The film stars Cate Blanchett, whose luminous complexion was complemented by an ice pink Balenciaga gown with appliqué flowers. Alec Baldwin proudly showed off his wife, Hilaria's baby bump.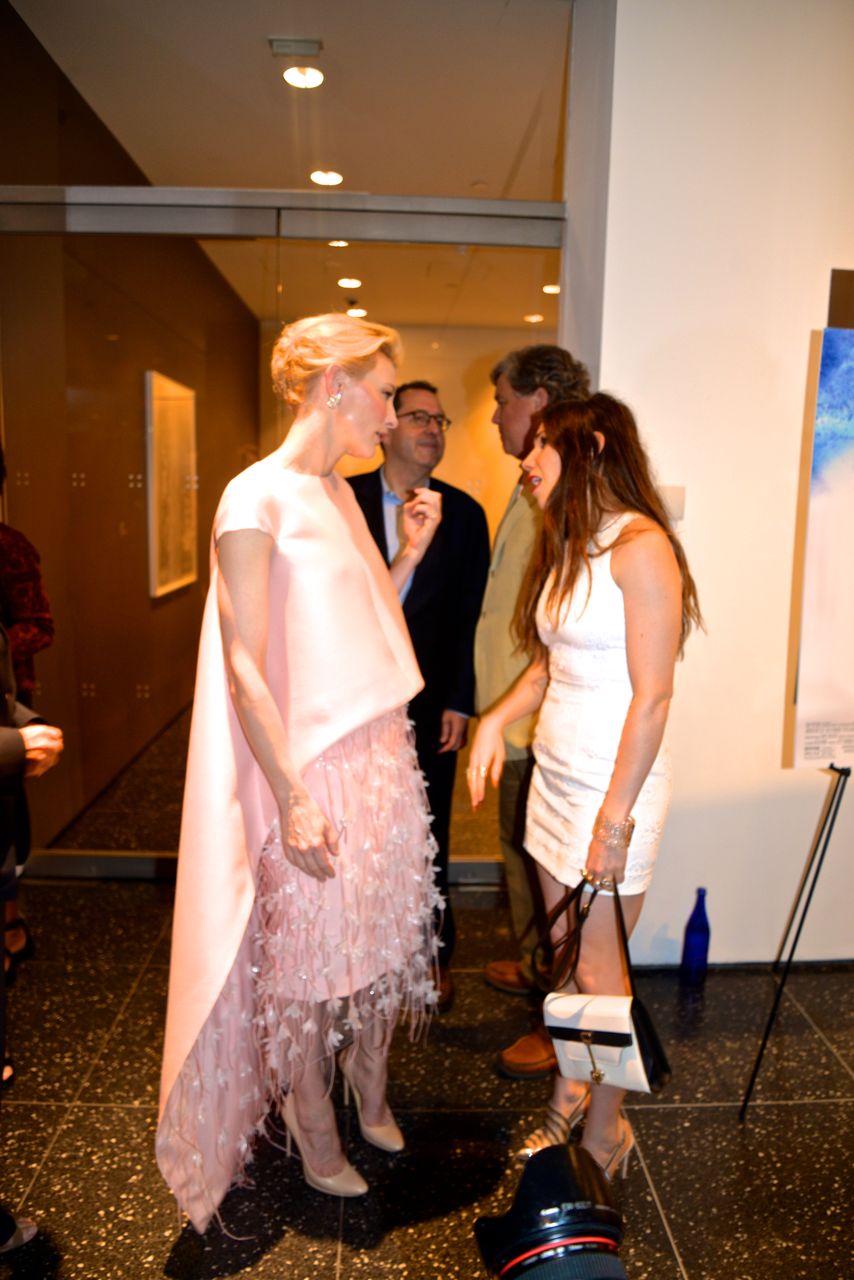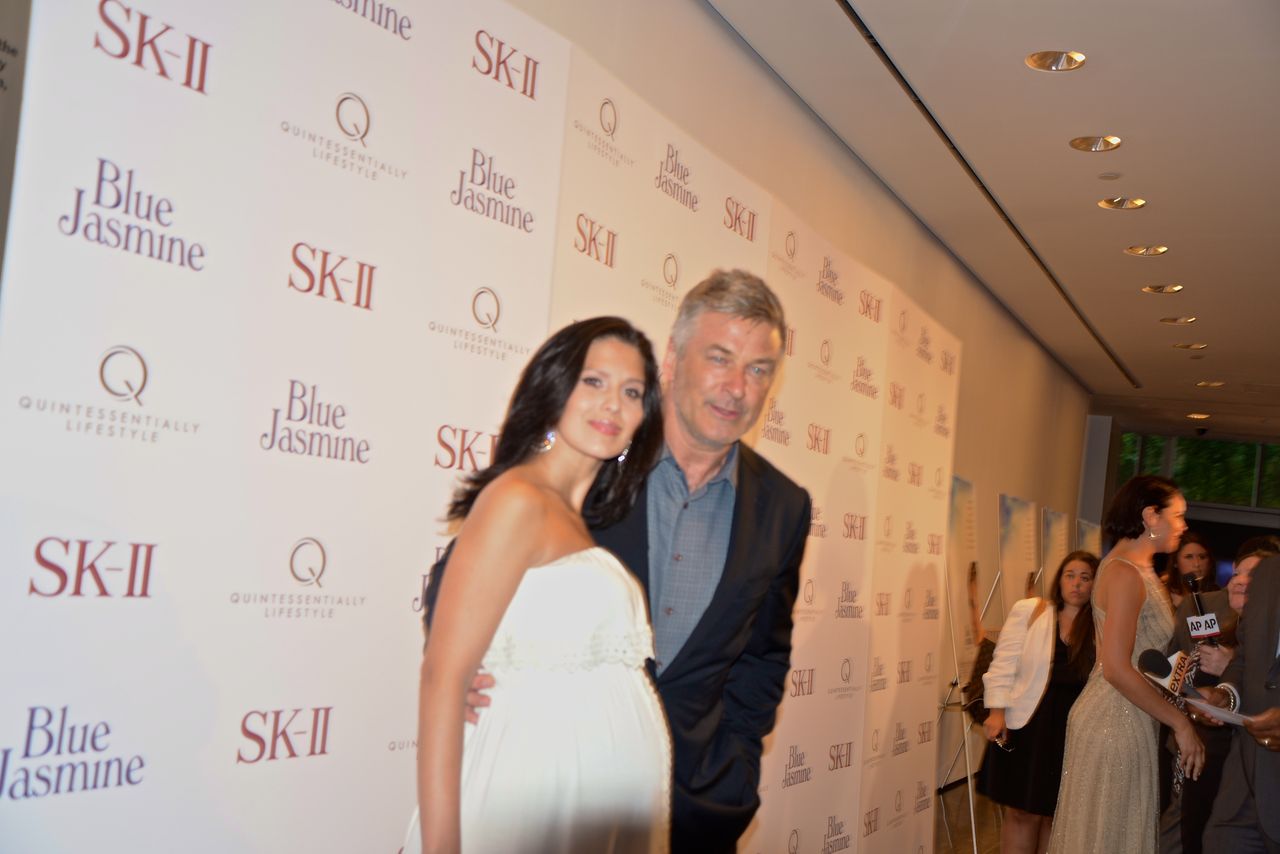 Tammy Blanchard was effervescent in a white frock with shimmering sequins contrasted by her new, glossy black coif. Louis C.K. skulked across the red carpet as if he was afraid he would be removed by security, and Andrew Dice Clay, who reached superstardom in the early '90s, followed by a series of failed sitcoms and loads of inconsequential radio spots over the last two decades, needed his own security team to protect him from the throngs of memorabilia-armed fans on the sidewalk.
Certain notable names, who were less about being seen, and more about seeing the movie, also showed, such as Maura Tierney, Bebe Neuwirth, Cuba Gooding, Jr., Martha Stewart, Adrian Grenier, Natasha Lyonne and Amy Poehler. And then there was Solange Knowles, who cat-walked across the red carpet, making sure no one missed her powder-green Prada ensemble from the Spring 2013 collection. The man responsible for the cacophony, Woody Allen, and Bobby Cannavale, a co-star of the film, did not show.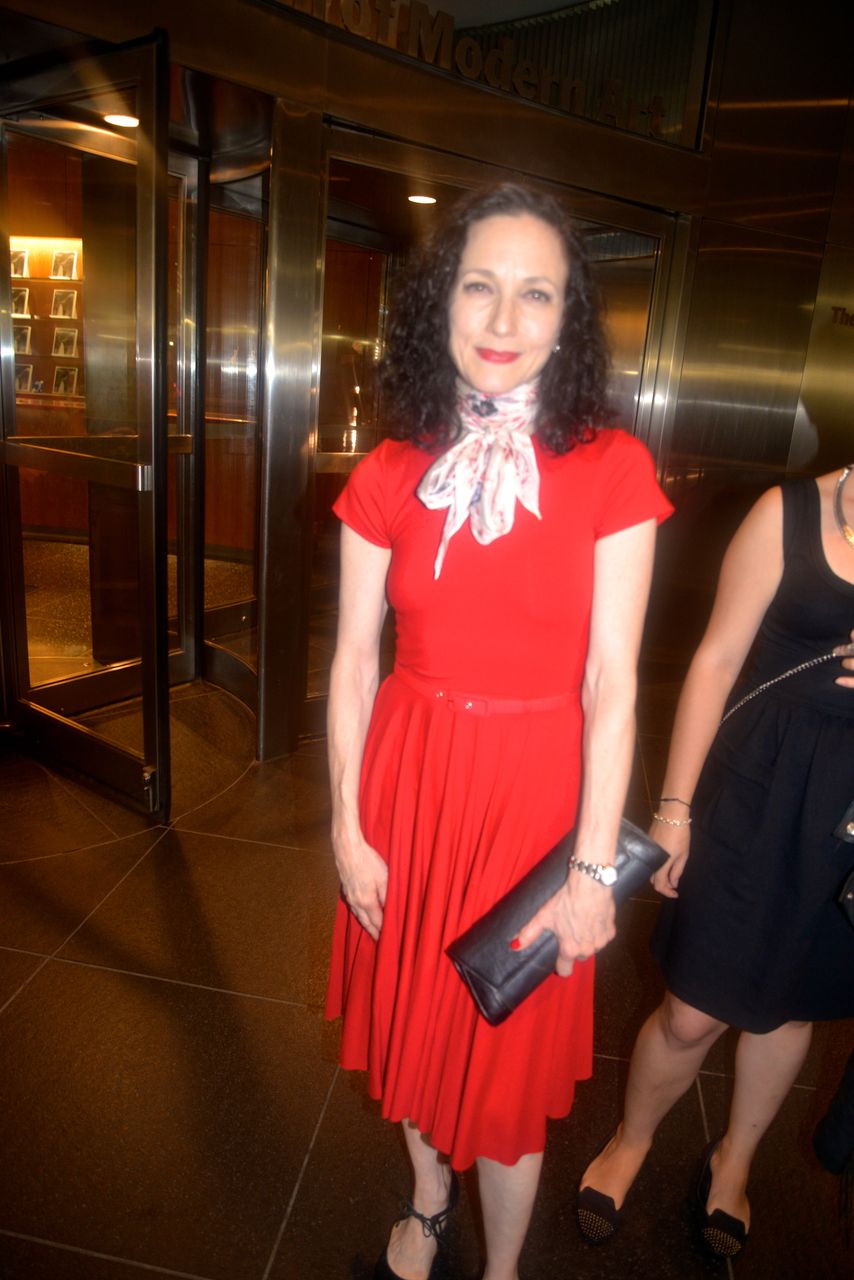 Blue Jasmine is a comedic drama about Jasmine (Cate Blanchett), a social-climbing New York wife who is forced to couch-crash at her sister Ginger's (Sally Hawkins) place in San Francisco after her husband Hal's (Alec Baldwin) financial fraud and philandering is exposed. "It's one of the greatest of the great," said actress Natasha Lyonne, a self-confessed film geek and Woody Allen enthusiast.

The marble-floored MoMA lobby, with its concert-hall acoustics, was the site of an extremely spirited red carpet, where one of the film's costars, Max Casella (who plays Eddie in the film) showed me a small blue pill in his palm. "I don't take it prophylactically, but I have it with me in case the anxiety gets to be too much." Tammy Blanchard (who played Jasmine's friend Jane) told me that she has couch-surfed on lots of occasions, given the actor's lifestyle and all, but she's the kind of guest, who "washes the dishes and helps out and stuff. I'm down to earth like that. I'm a Jersey girl," says the actress who was born in Bayonne. I asked Louis C.K. if he now feels like a Hollywood insider, rather than the Everyman he evokes in his stand-up. "Not with what Woody's movies pay," he said. At the after party, a few blocks away at Harlow, an elegant space with an ample ball room, party goers dined on crispy sliced chicken and clam linguini. Gift bags were from SK-II, a skincare line for which Cate Blanchett is an ambassador.
Woody Allen's 46th major film (as director) is slated for limited release in New York and Los Angeles on July 26. "Fingers crossed," says Cate Blanchett, when asked whether a strong critical and audience response could bring the film to more theatres between the coasts. It will be screened at Michael Moore's Traverse City Film Festival in Michigan on July 30, and rolled out internationally in August, September and October.
With relentless camera flashes bearing down on us, I asked the soft-spoken Cate Blanchett why a serious actress and star of her stature not only stood patiently, answering question after question on the red carpet, but also attending the after party at Harlow. "It's the caliber of the work," she said without hesitation. "Where else can you find a script like this under the ingenious direction of Woody Allen? And this cast. We've got two old-school comedians who've reinvented themselves. We've never seen them like this before. And Tammy [Blanchard] and Peter [Sarsgaard] and Max [Casella], all extraordinary." But it was the name "Cate" followed by the word "Oscar" that seemed to be on everyone's lips after the screening. And indeed, Woody heroines have had their way with Oscar Bover the years, as Mira Sorvino, Penélope Cruz and Dianne Wiest can all attest. Photography by Gerry Visco