Note: Do not read on if you have not seen Season 10, Episode 23 of ABC's Grey's Anatomy, titled "Everything I Try to Do, Nothing Comes Out Right.'"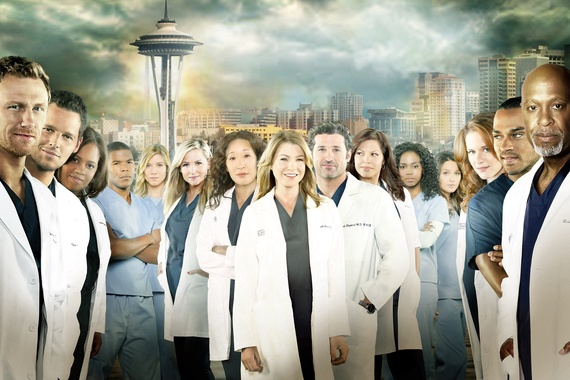 The drama before whatever crazy finale Shonda has in store for us. Everyone is losing it here -- except Jackson and April, which is irritating.
Let's start with Bailey. What was she thinking? This was sort of a throwback mess-up -- doing stem cell treatments without parent consent, totally out of control in the real world -- and then just getting off the hook for it. Thank you Stephanie for stepping up (and I did like that mentor hug she got!), but seriously? They do belong in jail.
Alex is poaching patients and Jo still has the cutest side bun I've ever seen as she tries to not get fired. And it doesn't matter -- Leah's out now. I thought that sideways glance Webber shot her in surgery was one of "oh, she's learning!" but alas it was more "oh, you're so stupid!" which is basically all I think when I watch her. It'll be sad for the other interns, but it's true: she's not a surgeon.
Here's why I hate the upcoming promo: They don't kill Yang instead of letting her go to Zurich right? And if something traumatic doesn't happen -- what's to stop Derek and Meredith from moving to D.C.? Do we want them in D.C.? Alex has been getting a lot of screen time, too, which means bad things in TV Land. "The Goodbye You Never Expected," is that because I never expected this show to end, ever, or say goodbye to Yang? Or is this possible "act of terrorism" going to be that bad? Worse than the plane crash? The suspense!
What are you thinking? Tell me in the comments or let me know @karenfratti.
"Grey's Anatomy" airs Thursdays at 9 p.m. ET on ABC.