NOTE: Do not read on if you have not seen Season 3, Episode 10 of FX's The Americans, titled "Stingers"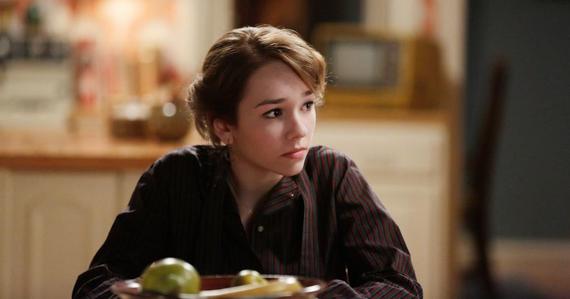 Forget Martha, it's all Paige now. All of that tension between Philip and Elizabeth was worthless, because Pastor Tim and Paige figured out something was wrong all by themselves.
A few things about the writing that blew my mind:
1) This show is always about families. When Elizabeth and Philip just sigh after the confrontation, it reminded me of my parents looking at me over dinners when I was in high school. Really, it's all about pubescent teens.
2) They offered Stan a dinner alone with the kids before. It could happen. Paige is moral and thinking about what's right. Philip needs to stop playing squash with him immediately.
3) Stan is this weird in-between character. He asks about Martha. He notices Paige. I thought his role was to be a fun sub-plot with Nina, and provide some anti-climatic tension with his FBI status. But this season? He comes closer to the front.
Here are some of my most favorite thoughts from you guys:
"Paige, now we want to show you our wig room" #TheAmericans

— Natalie Shure (@nataliesurely) April 2, 2015
Elizabeth's reaction to Henry's Mr. Robinson impersonation is priceless! Paige may not be their biggest parenting challenge #TheAmericans

— CyLana (@CylanaKim) April 2, 2015
Paige: "Trying to turn me into a travel agent?" No, dear daughter, something far more insidious! #Recruitment #TheAmericans @TheAmericansFX

— Jon Jafargian (@jjafargi) April 7, 2015
Paige...now we will have to suitcase you if you tell ANYONE! #TheAmericans @TheAmericansFX #sovietjustice

— WatchAmericans (@WatchAmericans) April 2, 2015
If you'd like to make a call, please hang up and try again. Or, tweet me
@karenfratti
The Americans airs Wednesdays at 10 p.m. ET on FX.