Every intrepid traveler has a bucket list, whether they realize it or not. Be it the blatant, or the silent ticking off of far-fetched destinations, you are hard pressed to find a savvy traveler who does not have Northern Lights tipping the top of their Bucket List.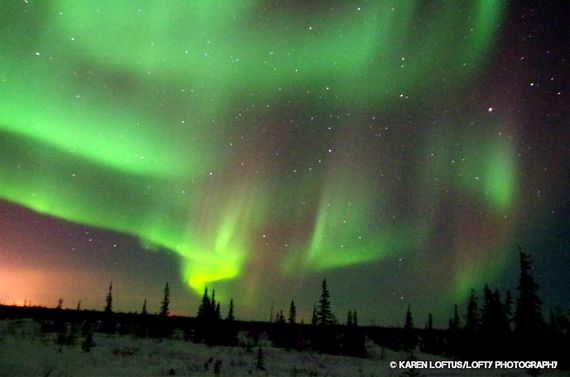 The Northern Lights, or Aurora Borealis, as they are known, are a natural light display in the sky, typically seen in Arctic and or Antarctic regions, although they have been seen as far south as Miami, Florida and Athens Greece.
The Aurora Australis, or The Southern Lights, mirror the Borealis in the Southern Hemisphere and are typically visible in Antarctica, South America, New Zealand and Australia.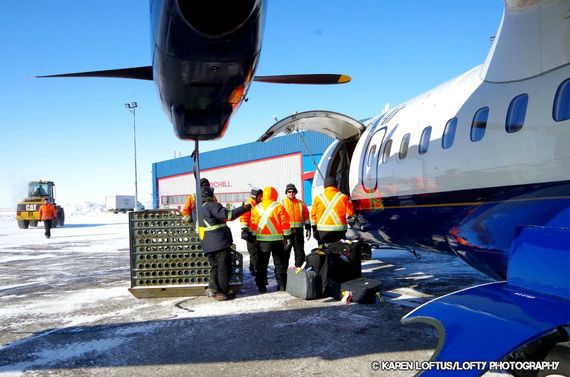 Late in last year's season, I was finally headed to Churchill, to Canada's sub arctic-circle, a prime place for Northern Lights. I was there in March, the perfect time to capture the auroras, as they are best seen between September and November, and even better between February and March. They have been known to make a few appearance during the summer months, but it is very rare, as the sky needs to be very dark.
On our way in, we spent a night in Winnipeg, which I'd highly recommend. Aside from acclimating to the arctic climate, a full day in the Mantioba Museum, where there was a mock-up of the lights, and a coach on hand to walk you through the correct capturing, was time well-spent, as it isn't an easy feat. Turning on your camera is far from enough.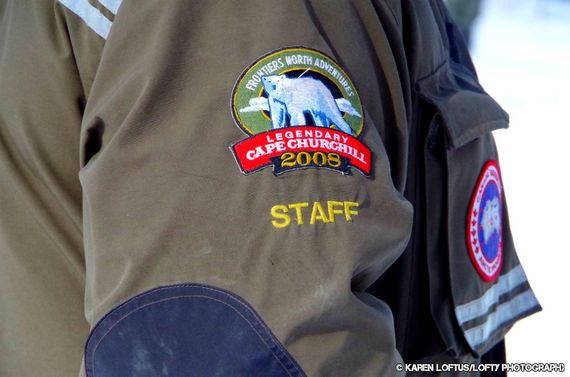 In addition to tips, we picked up noted local photographer Dan Harper in Winnipeg. That was arranged by our tour operator, Frontiers North, the top operator in the region.
Aside from their guides' skills and expertise, Frontiers North tours you around the arctic in the iconic Tundra Buggy. In a nutshell, it is a pimped out RV van slash mini hotel lobby lounge for the arctic-inclined. Bottom line is that it's well-heated, has a lovely loo and a bar full of booze, all that is needed for a freezing evening in the arctic.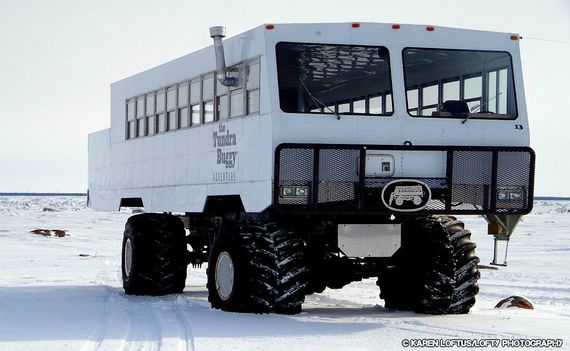 There is never a guarantee of even capturing the elusive lights on any given night. If up there for three nights, as we were, chances are you will see something on one of your nights. Our first night, poor Dan was on hand dutifully delivering quick crash camera courses in the buggy to get us all ready.
The auroras have long been interpreted in a myriad of ways. In Europe they were believed to be a sign from God, or of war, depending upon the era and the area.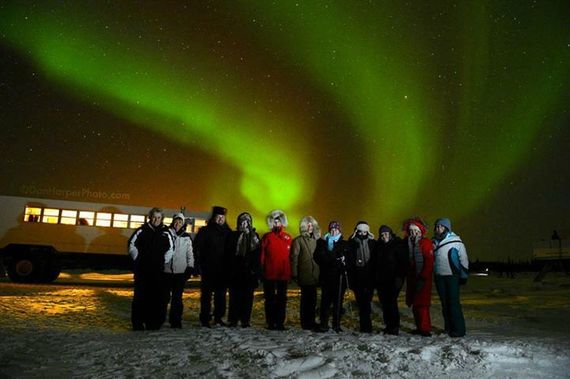 In Iceland, pregnant women wouldn't ever look at the lights for fear that they would give birth to a cross eyed baby. In Asia, it was deemed a more fertile and fortuitous experience. If a baby was conceived under the light, it was said that they would experience good fortune for their lifetime. Many head to Alaska to conceive, and see the lights so they can seal that fate for their young. Whether fortunate or foreboding, the auroras were always deemed an event.
The dance as it is often referred to, did not disappoint our first night out as many captured a good bit of light in their photos. With or without a tundra buggy, there's only so much time you can withstand at 30 or 40 below zero.
We started the evening late, as you do, as the lights typically come to life around midnight. Happy with our initial showing, we packed everything up and were ready to roll out at about 1:30 am. Then nature took center stage.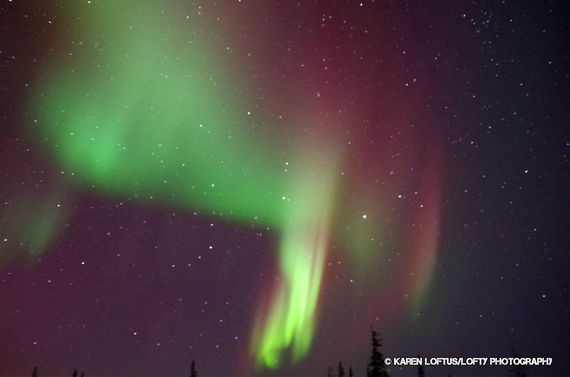 Our guide, who has been there seen that several times over got teary eyed as the dance got well underway. He advised us to not even bother grabbing cameras and trying to capture the dance as we would miss it. Just enjoy it.
It was an explosive, swirling and exuberant dance of vibrant light that filled the whole sky above us. The weary were suddenly awakened. What a welcome to Churchill!
The next day we explored the daylight and the life in the little town of Churchill, which sees as many as 10,000 visitors a year. Frontiers North, and the tiny town of 850, was no stranger to crowds nor celebrities, as it has entertained the likes of Clooney, Seacrest and Stewart (Martha, not Patrick).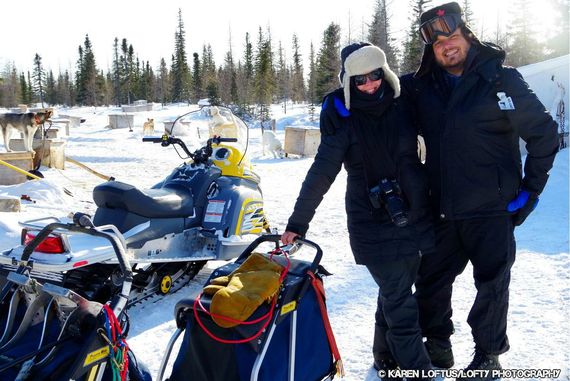 We had a dead ringer for Jack Black in our crew. So, we were rocking our own Hollywood vibe in our Tundra Buggy.
We did manage to slip in some dogsledding with local dogsled celeb, Dave Daley, and his crew of Wapsuk Adventures. That was well-complemented with a couple of tundra runs in the buggy, snowshoeing in the woods and some snowmobiling.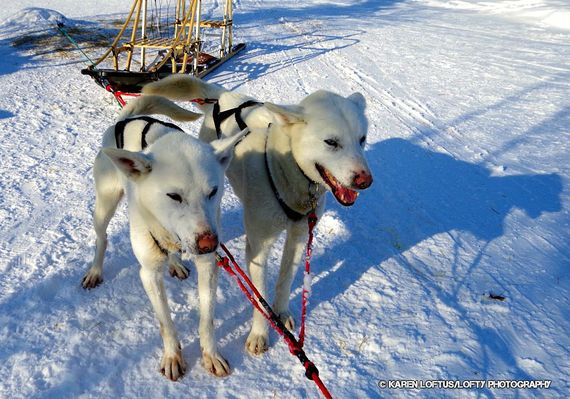 In town, we explored the local haunts; shops, museums and the two main restaurants in town. In the end, we were all living for the next wave of light. That's why we were there.
Our second night in, there was no tundra run. It was canceled, due to the forecast, as weather conditions are taken very seriously. Our third and final night, we all layered up and loaded in to a van as the weather again called off the tundra run in our esteemed buggy. Yet, it did warrant a night out in a van in another area where the lights were best for viewing.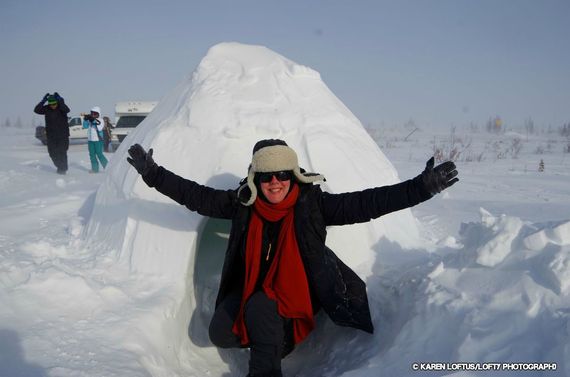 It was a slow and somewhat tedious start that had us jumping in and out of the cold and the van. Different than the previous night, it wasn't an absolute burst. Yet there was a wide array of colors, and changing patterns of light throughout our night.
Variations in color are due to the different types of gases the sun particles collide with, and at what altitude. Typically oxygen emissions causes green, the most common at about 60 miles above earth, while red also is caused by oxygen, yet at a higher altitude. The purple blue hues have nitrogen to blame.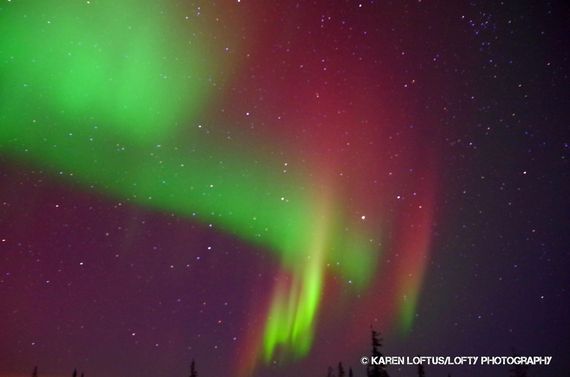 The night was a slow and seductive dance of light that captured our attention and continued to seize it throughout the night. Dan Harper's time lapse brilliantly captured it best. We finally retired and went in to our small local hotel lobby to toast our success. We felt fortunate as they say that 2013 was a key year for the auroras, yet 2014 is already set to be one of the best on record. Hmmm...
Bucket list... check. Once in a lifetime experience... success. Needs to be experienced again? You bet! See you in the tundra!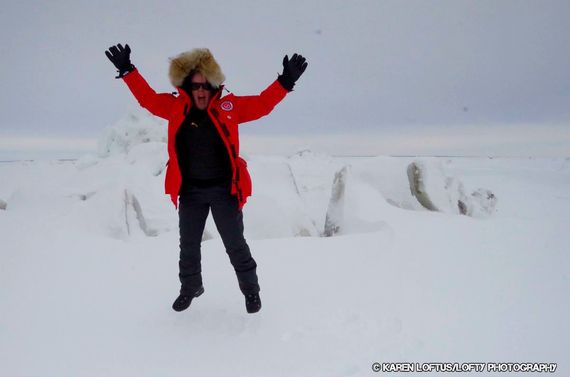 To Stay:
The Tundra Inn in Churchill -- www.tundrainn.com
To Play:
For all things Manitoba, head to Travel Manitoba's stunning site: www.travelmanitoba.com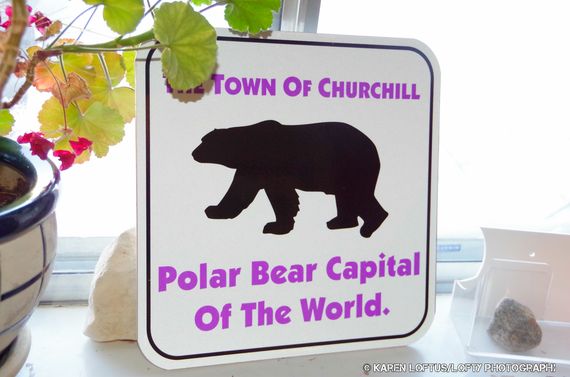 To Experience:
For all on the ground tours in Churchill, and all things Tundra Buggy related, Frontiers North Adventures has you covered throughout their three busiest seasons. Summers they head up whale watching tours.
Fall is famous for their Polar Bear tours. We're told there is no better way to come nose to nose with a polar than through the Tundra Buggy window.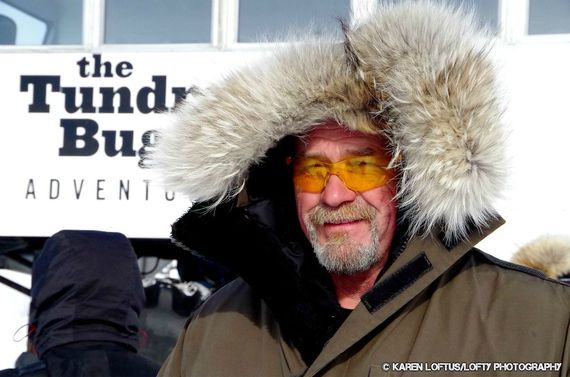 Finally, the Northern Light's do delight in the fall, but they are at their brightest during their high season, which is between February and March.
For more on Frontiers North Adventures: www.FrontiersNorth.com
To Know:
I'm a big fan of packing the right tech, gadgets and gear. Never is that more important than on a trip like this. Pack at least one, preferably several extra batteries for your cameras, as it is extremely difficult to keep a charge in the arctic. It will be your biggest regret to watch the Northern Lights delight, and you can't capture due to a lack of batteries.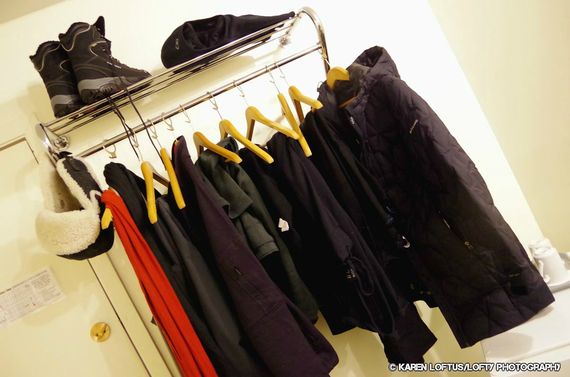 Also, warm clothes for the cold are one thing. The right gear for the arctic is a whole different commitment. Good news, if your boots, coat or pants can't cut the wind, you can rent all of the above at the nearby Polar Inn for a reasonable daily rate: www.PolarInn.com
To See:
Check out noted Winnipeg photographer Dan Harper and his many captures of the Northern Lights, including his time lapse videos, which will blow you away: www.DanHarperPhoto.com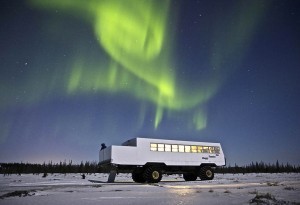 The above Tundra Buggy shot and the group shot at night, outside of the Tundra Buggy are both courtesy of Dan Harper Photo.