I always say there are two kinds of luggage, carry-on and lost, so I never check a bag. Since my job as a lifestyle and travel TV correspondent keeps me circling the globe I have to be camera-ready even after a gruesome 15-hour flight to China or trekking around the continent of Africa. That's why the beauty products I stuff in my carry-on are critical: I need Rambo products that take the ugly out of travel while taking up as little packing space as possible!
As a frequent flyer, I get asked a lot what kind of products I use to keep my skin and hair hydrated and healthy across multiple time zones. What products I take along depends on the trip I'm doing, time of year and destination but here are a list of my favorites that never let me down.
I'm always searching for new beauty products that can go the distance so I'd love to hear what works for you!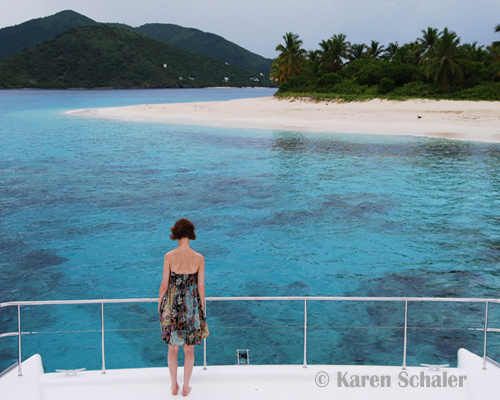 Sjal Skincare Products: The Terrific Trio!
I have the kind of skin that's dry even before I set foot on a plane so my beauty survival plan is all about hydrating and exfoliation making me a huge fan of Sjal Skincare's Pearl Enzyme Exfoliating Mask, followed by the super light Sjal Serum1 Liquid Vitamin Lift, topped off with the rich and creamy Kura Intuitif Intense Hydration Cream. It doesn't matter if I'm skiing in the Swiss Alps or trekking across the desert this combo always keeps my skin moist, supple and fresh looking and I love that the ingredients come from all over the world.
For more: SjalSkincare.com
Kate Somerville Quench Hydrating Face Serum
Talk about a quick fix, I adore Kate Somerville's Quench Hydrating Face Serum. It especially like using this on an overnight flight when I don't want to wear any makeup but I want to keep my skin protected and hydrated. I use it on my face and neck and it leaves my skin feeling silky and glowing for hours.
For more: KateSomerville.com
Yonka Phyto-Contour
Whether you're hungover with jetlag or from too many in-flight cocktails I've found Yonka's Phyto-Contour's tiny .53ounce tube of eye cream pure magic. I just have to dab a tiny bit of this potent lotion around my eyes and my puffiness and dark circles start to vanish.
For more: Yonka.com
Somme Institute "Mobile" Travel Kit
I first had the chance to experience the Somme Institute's vitamin rich beauty products when getting one of my favorite facials at the Spa at Mandarin Oriental in New York City. The Vitamin Infusion Facial uses Somme Institute products to leave your skin feeling rejuvenated and revitalized no matter how much time you've spent stuck on a plane! To make traveling even easier, Somme Institute has come out with a super cute and effective award-winning travel kit including everything from a nourishing cleanser and exfoliating treatment pads to a serum and special sunscreen.
For more: SommeInstitute.com

Babor Two in One Eye Shadow & Liner and Nail Polish
From the esteemed Babor beauty line now comes a portable eye shadow and liner two-in-one tube that makes putting on makeup a snap. I also love Babor's tiny nail polish bottles that are perfect for traveling.
For more: Babor.com
Liz Earle Superskin Eye & Lip Treatment
When traveling I'm always looking for products that do more than one thing and Liz Earle's Superskin Eye & Lip Treatment does wonders to help erase fine lines around your eyes and lips. A bonus, it's only about the size of a tube of lipstick.
For more: LizEarle.com

Pevonia Lumafirm Freeze Dried at Home Intensifier
If you've arrived at your destination and need an instant pick me up Pevonia Botanica's new Lumafirm Freeze-Dried at home Intensifier is only about the size of two quarters put together but delivers huge results when the products is used on your face, neck and décolleté. Your dull and uneven complexion within seconds is instantly transformed, making your skin brighter and luminous.
For more: Pevonia.com
Olay Regenerist Micro-Exfoliating Wet Cleansing Cloths
Small, flat, easy to pack Olay's Regenerist Micro-Exfoliating Wet Cleansing Clothes are great to use to refresh on the plane and to take off makeup at the end of the day.
For more: Olay.com
ESPA Energising Body Lotion
Even if I know the hotel I'm staying at will provide some kind of lotion I always bring a small tube of my own because there's nothing worse than being stuck wearing a smelly, greasy lotion you don't like. A new favorite of mine is ESPA's new Energising Body Lotion where the Shea Butter not only makes my skin soft as a baby's but the peppermint scent is an instant pick me up!
For more: EspaOnline.com

Kate Somerville Someville360 Tanning Towelettes
When I want to look sun kissed the safe way and don't want to haul big bottle of self-tanner around I stock up on Kate Somerville's carryon friendly tiny tanning towelettes. Not only do I appreciate the size, the towelettes are easy to use and your tan ends up subtle not Oompa Loompa like.
For more: www.KateSomerville.com
Kerstin Florian Correcting Multi-Vitamin Day Crème SPF 30

For a facial sunscreen one of my favorite travel picks is Kerstin Florian's skinny 1.7 ounce Correcting Multi-Vitamin Day Cream SPF 30 because it's easy to pack, absorbs quickly and it doesn't mess with my moisturizer and makeup.
For more: KerstinFlorian.com
Know! Shampoo & Conditioner
Created by celebrity hair masters Scott Bond and George Wilman, Know! Shampoo and Conditioner is always in my travel bag because it's so gentle on my hair, having no parabens, silicones, sulfates, synthetic colors or fragrance. No matter what kind of water that comes out of my hotel shower this shampoo and conditioner leaves my hair feeling soft and looking shinny.
For more: KnowHairandBody.com
Stay tuned because my favorite top travel beauty products list is always growing and evolving and I'm always on the lookout for the next hot product that's travel friendly! For more unique travel ideas, including how to pick the best trips based on what you're going through in life be sure to check out my TRAVEL THERAPY website at TravelTherapyTrips.com.