With nicknames like Sin City, the Gambling Capital of the World and a trademark what-happens-here-stays-here reputation, you might think taking your kids to Las Vegas would be a mistake.
Sure, there's smoking, gambling, red-hot adult entertainment, an "always-on" atmosphere and permission to be someone you're not -- all of which you really can't do if you've got the kids in tow.
But our eyes were opened when we talked about the strip with friends from Hawaii. They'd just attended a family reunion and had a blast.
In Vegas? No way!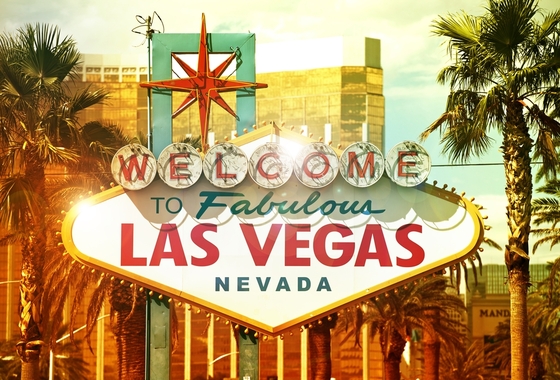 Then I remembered another friend from Orlando had recently relocated his whole family for a job at a resort in town.
Could it be that there were things for kids, after all?
Like many places, Las Vegas has a reputation that distorts the public's perspective. Of course there are all those activities that raise eyebrows, even among adults, but after looking beyond the glossy ad campaigns, we realized that there's a lot about Las Vegas that gets overlooked. Especially the less sexy but equally exciting adventures away from the strip.
Here's what we're planning:
Tour the strip. Half of the joy in Vegas is the over-the-top blinking lights, building facades and people-watching. We've asked our friends to give us a casual tour of their favorite buildings and light shows, but there are also tours available through Pink Jeep Tours that apparently include unforgettable tales from the making of this entertainment mecca.
See a show. This was a little more difficult to plan than we thought. Apparently, the traditional Vegas showgirls are too sexy so we've opted instead for Zarkana by Cirque du Soleil. We love La Nouba here in Orlando and are really excited to experience this troupe's exceptional skills and talents.
Visit the dam. There are many ways you can experience the Hoover Dam and we're going to squeeze in a few starting with a boat excursion termed the "Postcard Tour" because it is so compellingly photogenic. Then we'll drive the rest of the way to the top for the "King of the World" perspective and adventure within the working dam.
Relive history. In addition to the museums in Spring"s Preserve, the Old Las Vegas Mormon Fort State Park and Lake Mead National Recreation Area's Black Canyon we'll head out to the historical Techatticup Mine. After all it is the oldest, richest and most famous gold mine in Southern Nevada.
Vegas may not be considered the most family-friendly destination, but if you get creative, you can make sure the little ones end up with an unforgettable trip. And we don't mean that in a Hangover kind of way.
It makes us wonder if there are other cities we've skipped that might have hidden adventures for the whole family.
Photo credit: Fabulous Vegas by Welcomia/Shutterstock