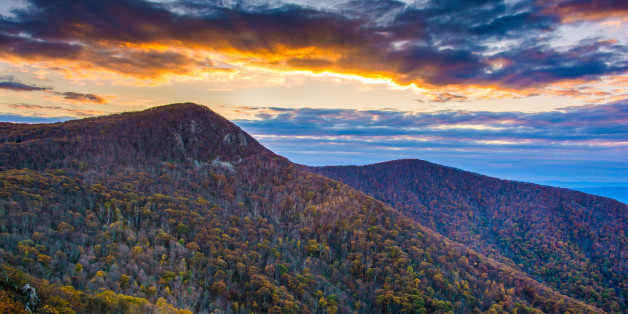 The 2-1/2 mile hike to Rose River Falls is classified as "easy" in all of the guides to Shenandoah National Park. But "easy" is relative.
If you come here during the fall, just as the leaves begin turning golden and the summer humidity gives way to lower temperatures, this is no easy hike.
It's distracting.
Look up, and you see a kaleidoscope of fall colors -- orange, amber and cinnamon. Don't stare too long or you'll trip on one of the small rocks punctuating the path to the waterfalls.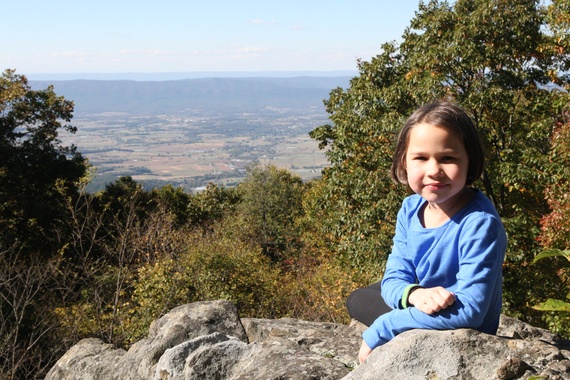 Ah, autumn in the national parks.
No matter which park you're in, whether it's Volcanoes National Park on Hawaii the Big Island, Grand Teton National Park in Wyoming, or right here in Shenandoah, fall is the time that inspires and makes you regret not spending more time outdoors.
From all outward appearances, fall is not a remarkable time in Volcanoes National Park. With its year-round tropical climate, Volcanoes is always sunny and beautiful.
Except when we were there on our last visit.
You see, Volcanoes is, well, a volcano. And it's still active.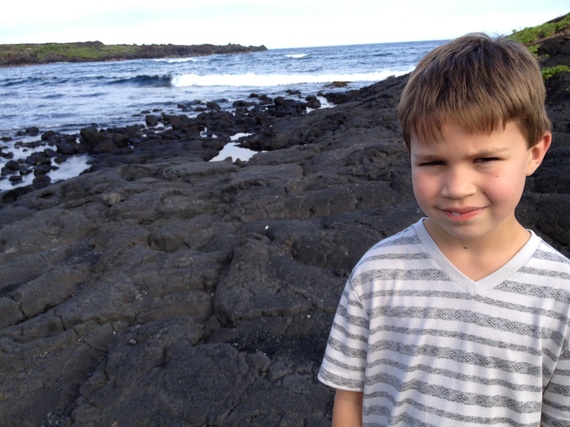 Last time we were in Hawaii it was erupting, spewing hot, viscous lava into the sea.
Just a few weeks ago, that neighborhood where our favorite vacation rentals are was being threatened by the lava flow. It's about time to return.
Maybe next fall? If it's still there.
Another thing about visiting Volcanoes is that you can experience several different microclimates on the same day. If you want to enjoy more autumn-like temperatures, you can drive to a higher elevation, where it's windy and cooler, and you can see a stunning landscape of black volcanic rock, giving way to impossibly blue ocean.
It's a great time of year to visit Hawaii's least visited island. There are almost no tourists here in September and October. They wait until the weather gets colder back east before descending upon this place like locusts during the plague.
So you really have the place practically to yourself. It's just you versus the volcano.
Last fall, we were in Grand Teton National Park, just days after the national parks reopened following a prolonged and unexpected government-caused closure.
Again, no tourists in sight.
We thought that was a good thing, even though we are tourists. It was easy to imagine what this place was like a century ago when forward-looking philanthropists first decided to secretly turn this area into a national park.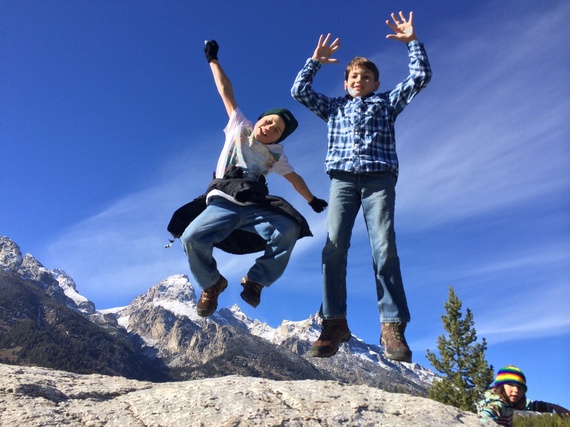 There is a certain rustic feel about this park and others like it - the ones that visitors forget about during the fall. The mountains slowly fade to orange, framing the snowcapped mountains, lightly dusted with snow. You are almost afraid to walk too far from the path, since even the park rangers don't patrol the area as frequently.
There's nothing to patrol. Everyone is gone.
Even in Shenandoah, which is only about 100 miles from the nation's capital, fall is a relatively quiet time. Oh sure, you run into an occasional busload of European tourists - especially if you're having a meal at the Skyland Resort's Pollock Dining Room near the highest point on Skyline Drive. But the Americans, for whom this park was built, are all working at this time of year, even though the fall foliage is approaching its zenith.
Views from the Skyland Resort are nothing short of breathtaking. The Shenandoah Valley is scenic in its own right, with mountains layering upon mountains in deep greens, blues and oranges at this time of year.
Our hike to Rose River Falls had us descending through a tunnel of leaves, all dying a beautiful death. Finally, at the bottom of the valley, we encountered a small waterfall surrounded by even more magnificent foliage.
Foliage, foliage everywhere.
My hiking companions were my three young children and even though they'd seen this all before, they still seemed impressed by Shenandoah's autumn nature show.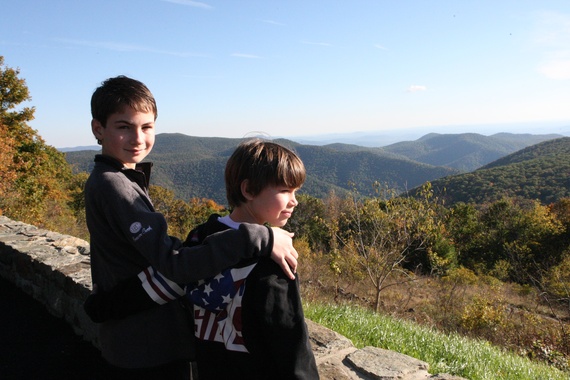 Our middle son, Iden, had read stories about hikers who spent months traversing the Appalachian Trail.
"How long would it take to get to the end?" he asked.
"Longer than we have," his father replied, "or probably ever will."
We'd return to Shenandoah, Grand Tetons, and Hawaii"s Big Island during the fall in a heartbeat. But I feel a little reluctant to be writing about this undiscovered time of year. If enough people listen to me, it probably won't be such an isolated experience next time.