If you're anything like me this holiday season, you attend a lot of parties. I also like to use these special occasions to shop for fancy clothing and accessories. The problem with this is that I spend the next few months trying to catch up on credit card debt (not a great way to start the new year). For the past few months, I have been seeing a money therapist who has helped me have a better relationship with my money. She has helped me start a home business, and now she is helping me look fabulous during the holidays on a budget. My gift to you is some stellar advice from my accountant and money therapist Holly Nicholas Signorelli.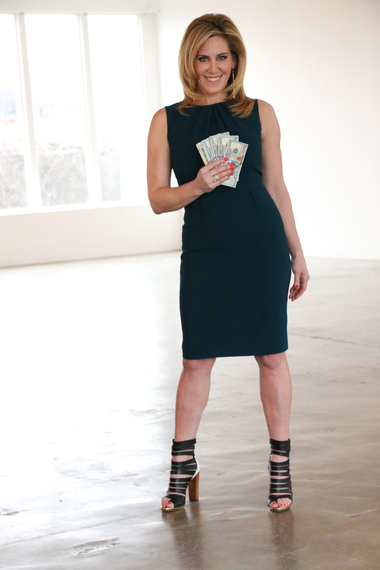 Karim Orange: How can you look good for the holidays on a budget?
Holly Signorelli: Don't buy it, rent it! If you haven't heard of Rent the Runway then you are missing out! From Carolina Herrera to Vera Wang and many others, they have the most current, beautiful labels so you can dress to impress at any party. Instead of spending $1000 for one night, you simply rent it for about 10%. The best part is that when you click on a dress, you can see pictures of "real" people that posted to the site about their night out. They even disclose the size, so if you are a size 6 or 10, you can look for a picture of someone wearing that size and get an idea of how it will look on YOU. You can also rent amazing accessories to complete your look.
KO: What are some items that you shouldn't skimp on?
HS: Some items are worth the extra dollars. When it comes to shoes, don't cut corners! You have to walk in them all day and all evening at the holiday parties, so they need to feel good! What's less attractive than a woman with a beautiful pair of shoes that is hobbling awkwardly and about to fall. Vince Camuto and Steve Madden are my favorite brands of shoes. They feel GOOD on your feet, and they don't quickly go out of style. One pair of my boots were purchased three years ago, and each year I get them professionally polished and redo the heels. I get nonstop complements on them. I never buy cheap shoes because they don't last, and they hurt!
KO: How do you shop for upscale events on a budget?
HS: Mix and Match. Let's be honest - if you start with a standard dress at a discount store, try adding an amazing scarf to it along with high-quality jewelry. Wear stylish shoes, with a great purse, and this will make the entire outfit will look more expensive. Making an investment on a Michael Kors purse or a pair of Gucci sunglasses that you wear every day makes a lot more sense than overspending on a dress that you can't wear too often. Elie Tahari is a sharp and sophisticated brand with clothing in a range of prices to fit your fashionista budget. Remember the dress is the basic part of the outfit, and the accessories are what change year to year, so you can completely transform a dress by changing up the scarf, necklace, and belt.
KO: When should you splurge?
HS: It's ok to splurge! If you are a financial fashionista then, you are creative and spending dollars where it counts. If this leaves you room for a pair of Christian Louboutins then go for it! Just don't put it on a credit card, because the dreaded January credit card bill is what causes this country to go into a funk. The idea is to take your budget and balance your spending between the key pieces that make the outfit pop,and mix them with the discount pieces that go out of style quickly.
KO: What about consignment shops
HS: A lot of people don't realize the amazing brands available at high-end consignment shops or vintage stores. So many women buy beautiful name brands and never wear them, so you can find name brand jeans, dresses and all kinds of accessories that still have the original price tag! Plato's closet makes it very clear that they want current fashion and style from the customers that bring clothes in, and they will not accept items that don't fit those requirements.
So what is this fashionista doing to make sure I stay in the black for the holidays? I'm selling a few luxury items that I don't wear on Ebay. I'm using the budget to purchase new items (for this year's holiday events). Linda Lightman founder of luxury consignment Linda's Stuff (the most successful consignment shop on Ebay in the world), had this to say about holiday consignment purchasing trends.
"During the holidays we always see lots of interest in accessories because it's an easy way to update your wardrobe and add a little bling at the same time. Statement handbags and clutches have been really popular for us. Items with quirky embellishments like the VALENTINO GARAVANI Rockstud Handbag are currently big sellers. In terms of color, deep reds have been noticeably popular as well,"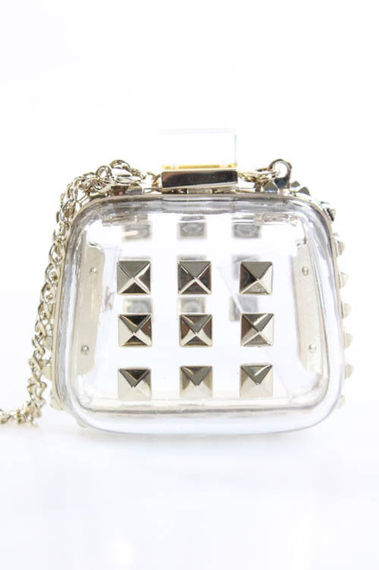 Happy Holiday's from my closet (and wallet) to yours!