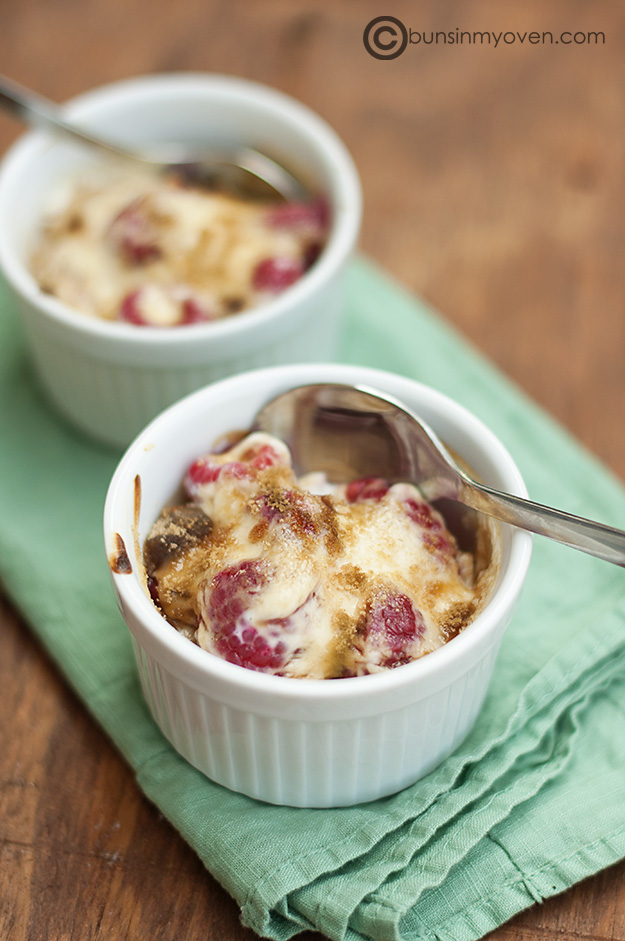 Let's pretend for a second that you have a house full of fancy people over and you realize that you totally forgot to prepare a fancy dessert. Panic! Death! Destruction!
Whatever will you do?
1. Whip up a box of brownie mix. Somewhat tasty and ready in less than an hour, but maybe not the best option for fancy people.
2. Nutella, straight from the jar. Obviously you'll give everyone their own spoon instead of making them share. This is a fancy evening, after all.
3. Raspberry Gratin. It takes about five minutes, it looks and tastes fabulous, it sounds like it was difficult to make, and BONUS POINT: Gratin is French and fancy people like French stuff.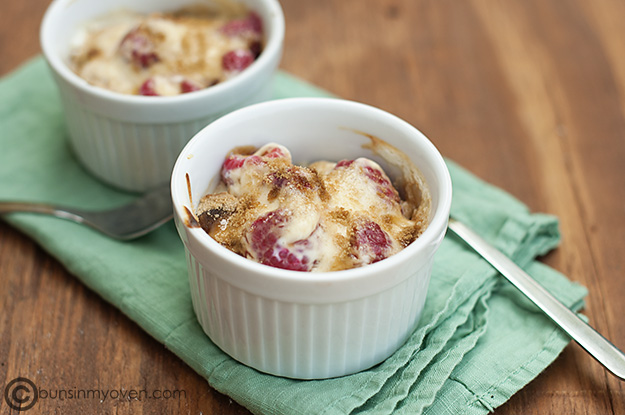 Which do you choose?
Option 3, hands down. With a spoonful of Nutella just for you while you wait the 5 minutes it takes for these caramelize. Because, well, why not?
Seriously, this "fancy" dessert is so quick to go from kitchen to table, looks fabulous, uses just 3 ingredients, and is actually very low in calories! Fruit, light sour cream, and a sprinkling of brown sugar? Yes. Two, please.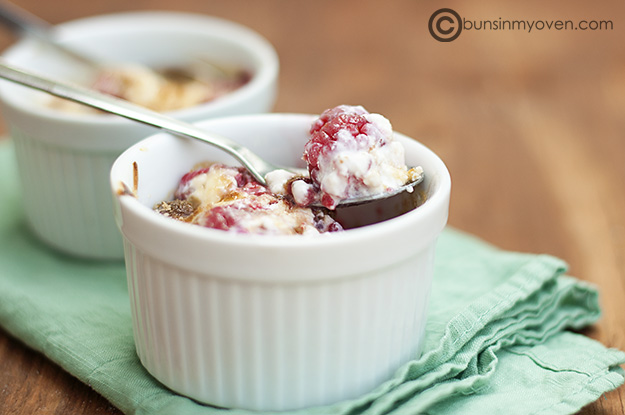 Ingredients
2 pints fresh raspberries
4-8 tablespoons regular or light sour cream
4 tablespoons brown sugar
Instructions
Place raspberries in 4 small ramekins and top with enough sour cream to cover the berries. Sprinkle on the brown sugar, being sure to break any clumps.
Place under the broiler for about 5 minutes or until the sugar melts and begins to caramelize. Keep a close eye on these as the sugar goes from caramelized to burnt very quickly.
Serve immediately.
Interested in more raspberry recipes?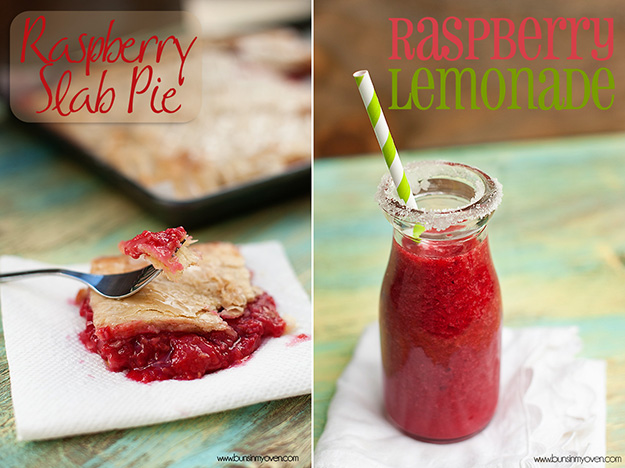 How about a Raspberry Slab Pie or some Raspberry Lemonade?