We've all thought about where we were when the world stopped turning on September 11th, 2001 at 8:46am EST. But more importantly, where were you on September 12th?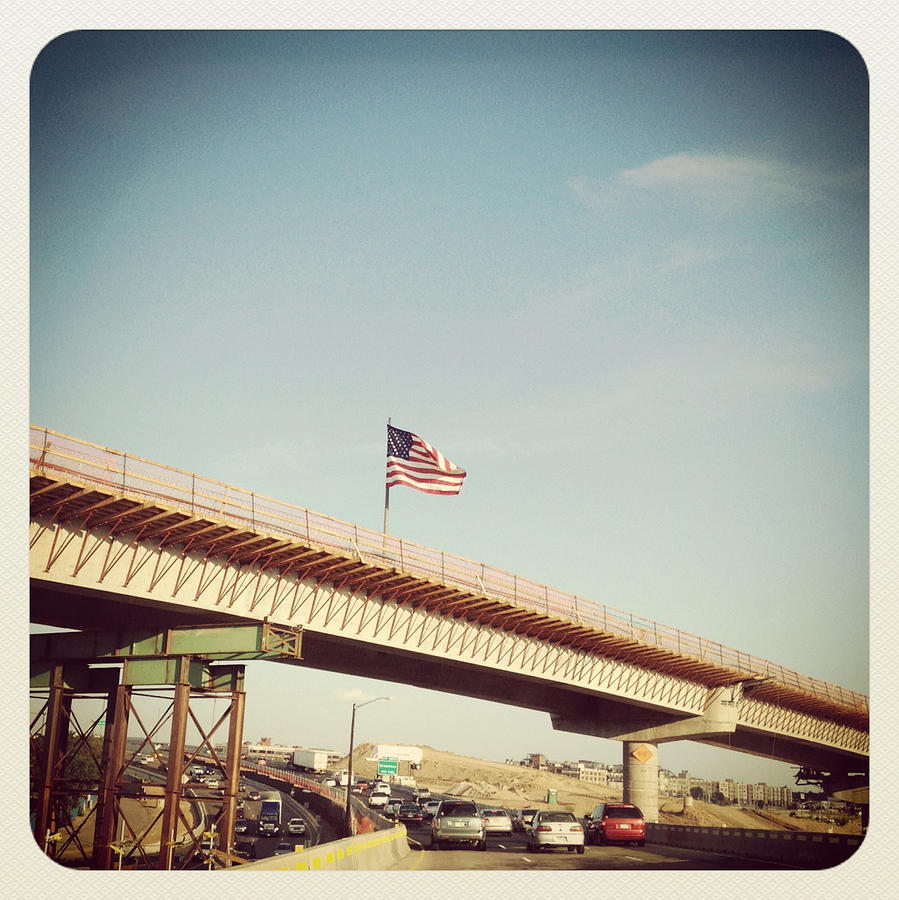 Credit: Natasha Japp Photography
I had set out on a cross-country drive for my move from Boston to San Diego. My then boyfriend (now husband) and I had left the east coast several days prior to cruise the northern route on our way out west. We had covered quite some territory come the early morning of September 11th, when he ran out to the car to grab something and a hotel housekeeper (ok, it was a motel housekeeper) told him to put on the news.
After a few hours glued to the television (and many calls to family and friends back east) we left Wall, South Dakota for Mount Rushmore, just a few miles down the road. Of course, the spot would not open, nor would any other National Park on the duration of our drive. We continued on.
It was the following day, September 12th, that the heavy dust began to settle not only in New York City, Washington D.C. and Somerset County, Pennsylvania, but also around the world. And while most people were battening down the hatches, locking up their homes and holding onto their loved ones, I was driving down lonely highways and eating at dreary rest stops.
Still, I was incredibly inspired. Almost every 18-wheeler we passed was plastered in American flags. Bed sheets painted with words of inspiration hung from overpasses and car dealerships used their big, obnoxious signs not to advertise a great deal but to offer words of support.
It was clear the world had changed not only because I Love Lucy marathons looped on our televisions or because I had developed a sudden yet unlikely obsession with NPR, but because the nation had suffered a tragedy not as individuals, but as one, and we had survived.
We survived in honor of those who didn't. We survived with new awareness of how fragile life can (and cannot) be. We survived for the overwhelming need to support those who had lost. And we survived, most simply, because we had lived.
While the 9/11 attacks are surely the most devastating world news event of my lifetime thus far, I fear they are not the last. Most recently, in response to the school shooting in my home state of Connecticut or the bombing of the beloved Boston Marathon (which I completed, ironically in 2001), the same questions remain.
How do we pick up the pieces? How do we pay due respect to the victims, but not let grief destroy the living? How do we teach our children about tragedy and loss but keep their perspective positive and healthy? And how do we remember the past but still move on with the future?
There are so many answers to each of these difficult questions that I fear sometimes they are best asked rhetorically. In the coming days, and years, every news outlet from tabloid programs to medical journals will try to answer them, as will I right now.
Do what I did on September 12th, 2001.
Drive on.
This post originally appeared on Karri-Leigh's blog, Dirty Laundry & Dirty Diapers.