On Tuesday, the world watched the royal baby, Prince George Alexander Louis, make his first public appearance. You could see the joy on the faces of his parents. Their excitement was shared by millions around the world. After the weeks of anticipation, I was delighted that a healthy baby was headed home, and even happier to see him travel home in a car seat.
At Safe Kids Worldwide, we work with families to make sure that first ride, and every ride, is a safe one. There are four important steps for new parents:
1. Pick the right seat.
2. Pick the right direction.
3. Pick the right location.
4. Make sure baby is snugly secured in the car seat.
From what is perhaps the most photographed car seat placement in history, it looked like the new father got three out of four correct for this first ride. The royal baby is in the right seat for his size and weight. He's rear facing, which is how kids under 2 should ride. And he's in the right location in the back seat.
But just like most new parents, the royal couple could use some tips for that last step, getting the baby properly secured in the car seat.
First, take off the swaddling. If a blanket is needed, just drape it over the baby once he is buckled in.
Second, bring the harness straps over both shoulders and hips, and tighten them for a snug fit, so you can't pinch the excess webbing at the shoulders.
Both mom and dad buckled up properly before they headed out, already modeling good behavior for baby. By using a car seat, the royal family is demonstrating to other parents around the world the safest way to travel with a baby.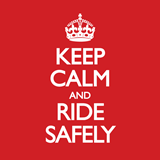 It was a very different scenario 30 years ago when Prince William was first born. His parents left the hospital with the prince cradled in their arms and carried him home in their car. I, too, gave birth to my own daughter, Jenny, over three decades ago and brought her home the same way. At the time, we didn't know any better.
But today, we know how to keep babies safe in cars. And there are things all families, including the royal family, can do to make sure that every ride home is a safe one. Here are a few tips for any new parent to help ensure that your own prince or princess is safe in cars and your car seat is used and installed properly:
• Right Seat. Check the label on your car seat to make sure it's appropriate for your child's age, weight and height. Like milk, your car seat has an expiration date. Just double check the label on your car seat to make sure it is still safe.
• Right Place. Kids are VIPs, just ask them. We know all VIPs ride in the back seat, so keep all children in the back seat until they are 13.
• Right Direction. You want to keep your child in a rear-facing car seat for as long as possible, usually until around age 2. When he or she outgrows the seat, move your child to a forward-facing car seat. Make sure to attach the top tether after you tighten and lock the seat belt or lower anchors.
• Inch Test. Once your car seat is installed, give it a good shake at the base where the seat belt fits. Can you move it more than an inch side to side or front to back? A properly installed seat will not move more than an inch.
• Pinch Test. Make sure the harness is tightly buckled and coming from the correct slots (check your car seat manual). Now, with the chest clip placed at armpit level, pinch the strap at your child's shoulder. If you are unable to pinch any excess webbing, you're good to go.
For more info, go to http://www.safekids.org and download our car seat checklist. And if you're having trouble installing your car seat correctly, don't worry, you're not alone. Watch our funny video about how one mom struggles to install the right car seat for her child then go to our website to find a car seat event near you so that a certified technician can assist you with your questions.