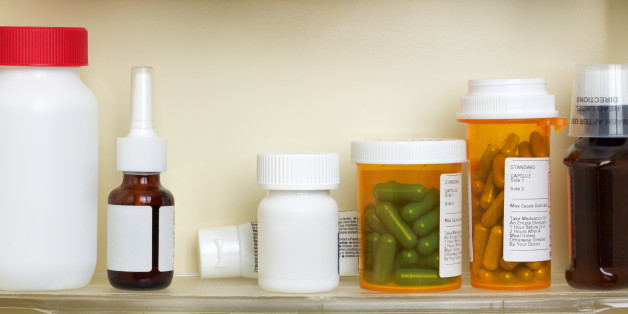 As parents, we all start out vigilantly protecting our kids from all of the things that may cause them harm. I know. Been there, done that. And eventually, our kids grow stronger and smarter, and by the time they are teenagers, we trust them with lots of new freedoms on their way to adulthood.
This is true for medication use. Our little kids explore around the home, and parents need reminders to keep medicine "up and away," out of reach and sight. And by the time a child becomes a teen, many parents begin to trust their kids to take every day over-the-counter (OTC) drugs and even prescription medicines on their own.
What we've found in our latest research study, "Medicine Safety for Children: An In-Depth Look at Calls to Poison Centers," is that while younger kids generate far more calls to poison centers for medication exposure, teens are at greater risk for serious outcomes related to medicine poisonings.
In the report, Safe Kids Worldwide, in partnership with the American Association of Poison Control Centers and with the support of McNeil Consumer Healthcare, analyzed more than 547,000 calls that come into the poison centers for children 19 and under.
While the majority of calls to the poison centers, more than 1,100 per day, are about a young child getting into medicine or getting too much medicine, the more surprising insight is that the percent of teens ages 15-19 who experience a serious outcome is more than six times greater than the percent for 1-4 year olds.
Why are teens more at-risk for severe incidents? Teens in charge of managing their own medicine can make mistakes, such as forgetting to take medicine and then doubling up later, or taking two medicines with the same ingredient, or taking the wrong medicine. There are about 10,000 emergency room visits a year for medicine overdose by teens taking over-the-counter medicine incorrectly.
While the outcomes are not as severe for young children, the high call volume for this age group highlights that there is still an issue with children getting into medicine. In fact, more than half of the medicine related calls to the poison centers were for children ages 1 and 2 years old. In a 2013 Safe Kids study, we revealed that most frequently, children get into misplaced drugs found in the home on the ground, on the nightstand or in a purse.
While it is a scary day for any parent whose child may have gotten into medicine or taken medicine incorrectly, the more prepared you are, the better you can help protect your child. In our report, there are tips for parents of teens to help with conversations about proper medicine use, and tips for parents of toddlers to help protect their young children in the home. The best tip for all parents, caregivers and yes even teens, is to save the toll-free Poison Help line number on your phone: 1-800-222-1222. The 55 poison centers in the U.S. have highly trained poison experts standing by 24/7 to help parents at no cost.
This is National Poison Prevention Week and we hope that all parents and caregivers will learn how to avoid an emergency and know what to do in the event you need expert help.

For more information, visit www.safekids.org.