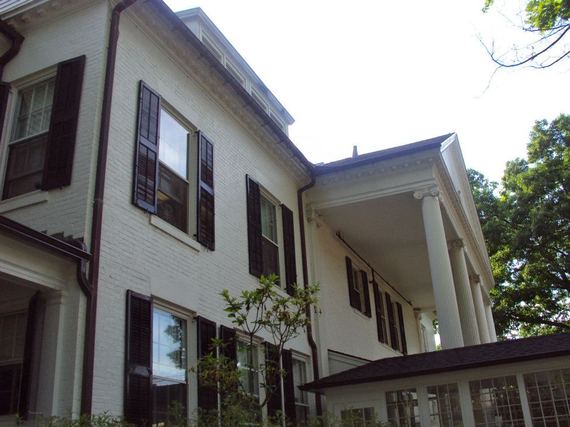 As a child, I was an avid reader of Harry Potter. Beyond the magic and adventure, I loved that the characters lived at school away from home, but boarding school was never in the plans for me. I was the oldest of four children born to a single mother in Western Massachusetts. My parents never stepped foot on a college campus, and I certainly had no trust fund waiting for me. Still, as the independent 13 year old I was, I spent my eighth grade year applying to various northeastern boarding schools in search of an academic challenge. In July of 2008, I received a full Oprah Winfrey Scholarship to Miss Porter's School for girls in Farmington, CT making my attendance a financial reality.
Now that I am more than two years removed from my Porter's graduation date I have truly come to appreciate the experience. I became fluent in a second language and encountered calculus; I even pursued my love of horseback riding to the Varsity level. The list of skills I learned in the classroom has been recorded on my transcripts and SAT scores. Nevertheless, I would say that while I gained a world-class education, some of the most important lessons I learned can't be quantitatively assessed.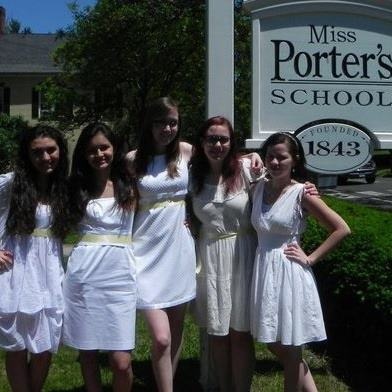 1. Attitude of gratitude

I knew that I was incredibly lucky in many ways, but I had no idea just how distanced I was from the concept. Then one day my Junior English teacher started our Monday morning class with a challenge: we all had to come up with something from the weekend for which we were each individually thankful.

A few of us exchanged panicked looks at the thought of straying from our analysis of The Scarlet Letter and divulging unprepared thoughts. Nevertheless, the class gradually began revealing what had made a positive impact on the previous few days. I will never forget how impactful we found the little things: dinner with a friends' family, catching up on sleep, or winning a field hockey game.

2. It is pretty much impossible to have a milkshake delivered to you

There's nothing quite like a hormonal teenage girl's late night craving for a chocolate milkshake. It's one of those crazed urges you can't predict. I have even seen girls try, unsuccessfully, to bribe pizza delivery men to bring them one.

Sometimes you don't get what you want, but you survive. You don't get into the college you thought was perfect for you or you completely forget what Nixon did on your AP US History final, but in the end it rarely matters.

3. Old-fashioned values have a place in the modern world

Founded in 1843, my high school was older than my college. While much of the finishing school aspects have faded with time there is still a great love of tradition. The head of the (one-person) Ethics Department made a point to reintroduce his students to many dying arts. Time hasn't changed the fact that hand written thank you notes will always trump e-mails, a good firm handshake is the best introduction, and it is best to stand when there is a new addition to your dinner table.

Despite his nearly undecipherable scrawls on the chalkboard, we all got the message. Yes, we were all strong independent young women. But there is a lot to be said for showing respect and making human connections just like they did in the good ole days.

4. Love is real, but not uniform

Most people do not live away from home until college. My friends and I, however, left home at the age of 14. With that independence came the opportunity to decide for ourselves what mattered most. For the first time in our lives we were able to decide our friends and activities with minimal parental input. Thanks to Porter's far reaching reputation we were exposed to girls with all kinds of personalities and backgrounds. My friends became my sisters over the years and I experienced unconditional love for the first time outside of my family.
Now that I'm in college seeing teenage romances makes me feel vaguely nauseated. However, I would go so far as to say that there were some among us who truly experienced their first loves whilst in boarding school. Over the years we learned to discern love from infatuation, as we learned more about ourselves and how other people worked. These first loves weren't perfect (what first love is?), but I believe that knowing what real love feels like changes you forever.

5. Teachers are humans too

There has never been a more academically encouraging experience than making personal connections with my teachers. I've babysat for my Geometry teacher, and participated in a class vs. English teacher prank war. I not only studied to better myself, but to make my teachers proud. I admired the accomplishments of these men and women, and their ability to inspire their students. When I return to visit during the Spring term it is often the adults of my high school career I most look forward to seeing.

6. Don't invade Russia in the winter

My history teachers are probably not going to like it when I say that this was the most memorable lesson. Napoleon's ambitions got the best of him with this one, when he waged a two front war that ended in his defeat. I'm personally still learning this lesson as I try to balance my ambitious nature with academic and familial obligations.
I've invaded my own Russia in winter, and it ended poorly. Just don't do it.

7. One decision can change your life

There is no way I could have known just how much boarding school would change the course of my life. We were given the tools to succeed in whatever way suited us best. For the first time in my life I was taught how to lead, rather than follow. I cannot begin to explain how much Porter's gave me the gift of agency in my life. I can, however, say just how thankful I am to the special place that continues to educate girls and graduate women.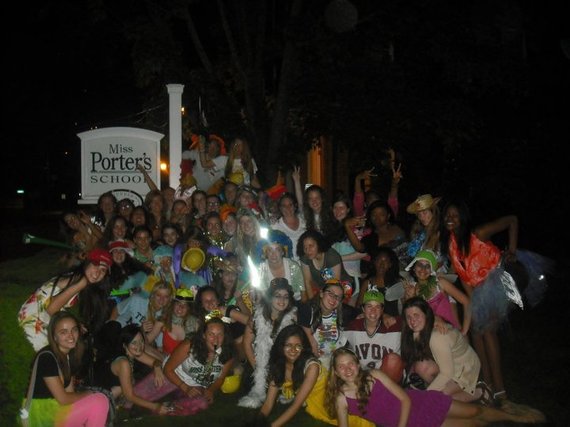 For Raegan Chekas - Thank you for your humor and understanding. I couldn't have asked for a better second mother in Farmington.