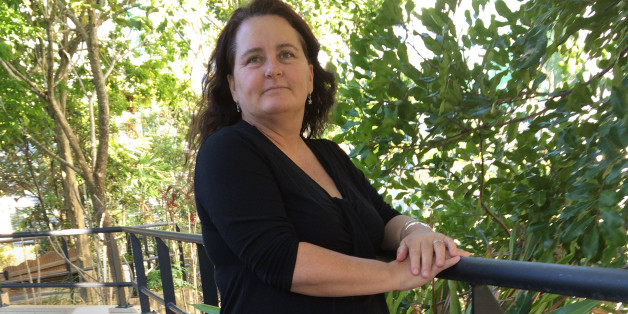 This story was produced in partnership with Facebook Stories. Submit your own Facebook story here.
---
As a resident of Logan City, Australia, I was always made to feel like less. My home city of 300,000 people is historically known for its low socioeconomic status. Despite our city's improvements over the years, the stigma never lifted and we became used to other people turning down their noses at the mention of our community.
The coincidence that Logan rhymes with "bogan" never helped matters. (Bogan is a slang term similar to "hillbilly" for those in the U.S.)
I decided that I'd finally had enough when, one day, it seemed I heard derogatory remarks everywhere I turned. I couldn't switch on my TV or radio without hearing someone put down Logan City. I decided it was time that we had had a positive voice. Being constantly portrayed in a negative manner was not helping our community, and we were beginning to lose our pride.
It was time to show ourselves and the outside world the real Logan City and encourage people to stand up and be proud to tell people that we are from Logan-- and not hiding by telling people that we are from "the south side of Brisbane."
When I look at Logan, I see a caring, giving community that is committed to being a great city. So I created a Facebook Page called "Gotta Love Logan" to show people the real Logan that I know. I wanted to instill pride into our community and city.
For me, Facebook is the only place you can invite everyone to become one voice. Through the Page, I soon learned that I wasn't the only one who wanted to change the way that people feel about Logan. Pockets of people across the area had been feeling the same way, and "Gotta Love Logan" brought them together.
We've been telling stories highlighting Logan's history to show people where we come from, sharing what our city has to offer, showcasing the improvements that we have seen and talking about where we can go from here.
My job ended up being way easier than expected. Together with people across Logan and more, we have created one voice, and thousands of people have liked the Page and joined the conversation. I also created a few separate Facebook Groups to help organize events and gather feedback and ideas from Logan residents and more as this effort grows.
We've seen a lot of support for the Page and our mission--it's been incredible. Local businesses have pitched in, printing "Gotta Love Logan" stickers and adding them to their shop windows, cars or anywhere that can be seen. We've been featured in our local paper, on Brisbane and national news programs and even made it into a newspaper in England. We're excited that people are hearing our message.
"Gotta Love Logan" shows people the Logan that I see: here, if you step back for a second, you see people taking the time to help the young, assisting the elderly and engaging in friendly conversations. We are very quick to come together during crisis, which is very comforting. I don't think that you can easily find such a strong community in many other places.
I'm happy that we finally have a unified voice so that people can see us for the community that we really are--no matter what rhymes with our name.
Kathleen de Leon grew up in Logan City and continues to live there with her family today.