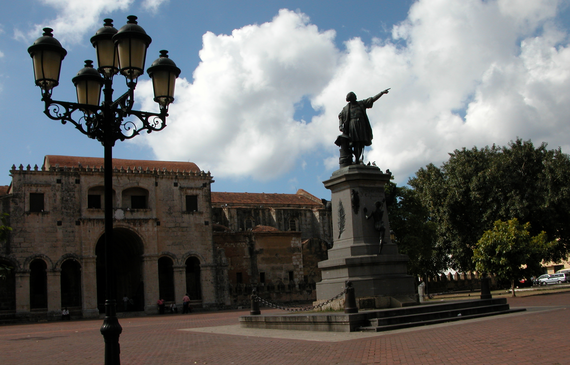 I've been hanging out in the cities that Spain built for a long time.
Over the past 35 years, I've gotten to know old towns from Granada and Leon, Nicaragua and Cuenca, Ecuador, to Old San Juan, Puerto Rico, Antigua, Guatemala, and Casco Viejo, Panama.
Established in 1496, Santo Domingo in the Dominican Republic predates them all.
It's the oldest European city in the Americas and the capital of Spain's first colony in this part of the world.
Founded by Christopher Columbus' brother Bartholomew, colonial Santo Domingo might best be described as dignified. It feels more genteel than the cities built in other of Spain's colonies in the decades to follow.
The structures at the heart of this old town are classic Spanish colonial but simpler, statelier and somehow more refined than their counterparts across the region.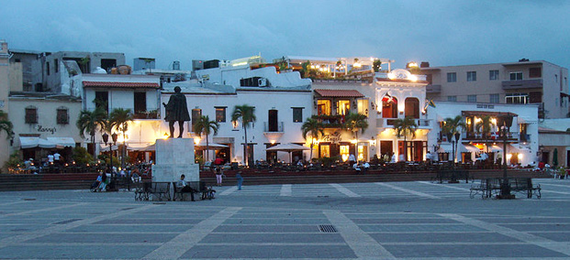 Calle Las Damas, the first street of the original city and therefore the oldest street in all the Americas, is lined with 16th-century pale stone facades and runs into Plaza de España, the expansive open square at the harbor.
The highlight here is the colonial city's first palace, the private home of the first governor of the colony, Diego Columbus, Christopher's son. It's an exceptional example of classic Spanish-colonial architecture.
Diego's vice-regal residence marks one edge of the Plaza de España, at the water. At the square's other edge, alongside the old town, is a row of restaurants where you can dine alfresco and watch modern-day activity in this harbor that helped build the Americas.
In colonial Santo Domingo, Bartholomew and Diego created an administrative hub for the activities their sponsoring country imagined for the New World they envisioned. It was from this base that the Spanish managed their conquests of Mexico, Puerto Rico, Cuba, Guatemala, Peru, Florida, Colombia and Jamaica.
In colonial Santo Domingo, the Columbuses built a customs house, a hospital, a cathedral, a university, a library... everything required to launch a new Spain.
During its golden age, this city's colonial structures stood as testament to the riches flowing through their benefactors' coffers.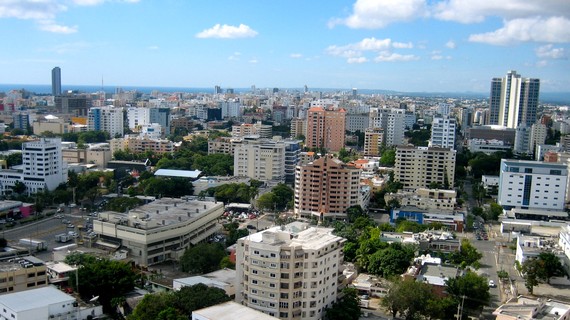 Today, Santo Domingo, capital of the country with the fastest-growing economy in Latin America, is chasing a new prosperity. The streets are lively, the harbor busy.
Most of the world knows the Dominican Republic for its white-sand beaches. The expanding tourist traffic to this island nation's many coastal resorts is a key driver of the economic growth the country is enjoying.
And I appreciate a beautiful beach as much as the next girl.
But it's Santo Domingo, now that I'm getting to know it better, that is capturing my imagination.
My husband and I have been scouting structures for sale in this city's colonial heart, trying to get a handle on pricing to compare with costs for buying today in other, better-known colonial cities.
Original Feature: Santo Domingo: Dominican Republic's Colonial Capital

Related Articles:
Top 9 Reasons To Live In The Dominican Republic Right Now
Mom Starts New Life In Las Terrenas, Dominican Republic
Top 10 Things To Do In Las Terrenas, Dominican Republic
Earlier on Huff/Post50:
PHOTO GALLERY
International Hospitals For Medical Tourism