Xalapa is a rare blend of rich Mexican culture with the energy and spark of a university town. It is supported by modern conveniences but remains old, traditional Mexico with no cultural influence from expats.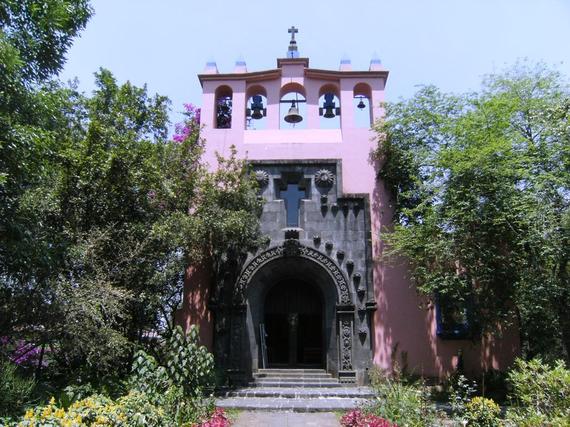 To top it all off, this is also a very affordable choice in this country, and property can be an absolute global bargain. You can own a home of your own in Xalapa for as little as $38,000. That's the price for a three-bedroom, single-bath apartment in Jardines de Xalapa that recently came on the market.
Xalapa (pronounced hah-LAH-pah) is a city of a half-million residents in the town proper and more than 800,000 in the surrounding metro area. Also spelled Jalapa, it's a town of rolling hills, with an elevation that ranges between 4,300 and 4,800 feet, depending where you are in town. The hills provide for great views, and the elevation means pleasant temperatures that average about 15 degrees cooler than the nearby Gulf Coast, about 35 miles away as the crow flies.
Capital of the state of Veracruz, Xalapa is home to about two-dozen universities, including the Universidad de Veracruz. The big presence of university students gives the city a youthful, vibrant energy. This city could be a great place to live in retirement for many reasons, including the fact that it doesn't feel like a retirement community. This is a place of culture and art, with symphony, theater, and plenty of excellent restaurants.
The English-speaking expat community in Xalapa is small, maybe 500 people, and well integrated with the local community. If you're looking for a place to retire overseas where you'd be me by a welcome committee, expat hangouts, and English-speaking discussion groups, Xalapa isn't it.
That said, you will find some familiar U.S. icons here, including Walmart, Sam's Club, Costco, and Home Depot. You can find anything you'd need in the shops downtown, but the U.S. stores provide a level of convenience that's hard to find outside the United States.
Xalapa has lush parks and squares (called zócalos in Mexico), each with a distinct personality. Parque Juárez, for example, is a busy social hub on Saturday nights, with an almost carnival-like atmosphere, while Sunday brings a pleasant crowd of people strolling and relaxing in the traditional Mexican Sunday-style, people-watching and buying snacks from the street vendors' carts. This hillside zócalo has a unique lookout, affording a breathtaking view of the city and its surrounding hills.
Perhaps the biggest attraction of Xalapa is its cost of real estate. Prices here are so bargain basement that you'd be hard-pressed to match them in a Third World backwater let alone another city of the standard of Xalapa. The average cost per square meter is $791. To put that into perspective, generally speaking, anything less than $1,300 per square meter is a great deal. This isn't a place to buy for investment. There's no identifiable market force that'd give you reason to believe prices will appreciate in the short term. However, you won't find a better value.
Here are other examples of properties recently on the market in Xalapa:
A ground-floor apartment with lots of light and ventilation and a large, nicely planted, 60-square-meter courtyard in Zona Central. The 1,200 square feet includes two bedrooms, two-and-a-half baths, a family room, and a laundry area. The asking price is110,000 at current exchange rates.
Also in Zona Centro, four blocks from Parque Juárez, is a 1,000-square-foot two-story two-bedroom house in a great location close to banks, restaurants, shopping, and one of the city's best zócalos. The asking price is 115,000.
A restored two-story, 3,000-square-foot colonial with four bedrooms, three-and-a-half baths, a study, a laundry area, and parking for one vehicle. The kitchen and baths are new, as is the Spanish tile, and the asking price is175,000
A grand old classic colonial two blocks from Parque Juárez in Centro in about as good a location as you can find in the city. This 4,350-square-foot house could make a great boutique hotel, a B&B, or an impressive traditional Mexican courtyard home. It currently has six bedrooms, with room for more, and is in excellent condition. There is a spacious reception and great room area with an adjacent room that could be a bar and restaurant if you wanted to open a business. Tropical gardens fill the interior courtyard, and servants' quarters are located in the rear. The asking price is about415,000, again at today's exchange rates.
Earlier on Huff/Post50:
PHOTO GALLERY
10 Trips You NEED To Take In Your 50s