Allow me to introduce morphmom Elizabeth Schulte Roth, writer extraordinaire, and her new column, "Mean Girl Mommies".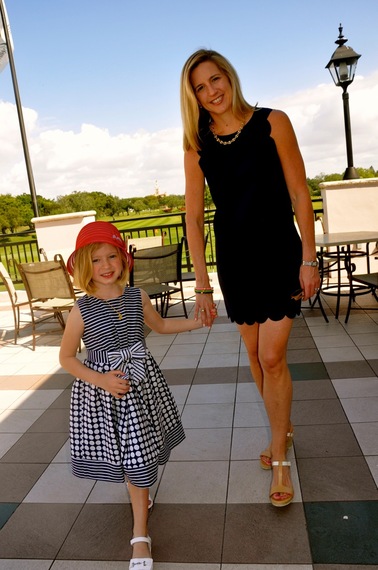 After a decade in the New York editorial world with magazines such as Vanity Fair, Details and Harper's Bazaar, Elizabeth Schulte Roth moved to Atlanta to marry her southern gentleman. She directed the public relations for the Tony Award-winning Alliance Theatre for a few years before returning to the glossies as Atlanta editor of PaperCity Magazine. She eventually launched the city's most popular luxury magazine, Atlanta Peach, as its editor-in-chief. She continues to write for numerous publications both in print and online.
Please enjoy the following excerpt from Elizabeth's new morphmom column
"Mean Girl Mommies":
We all know it's been 10 years since Mean Girls burst onto the screen, and I have to wonder what would happen if Tina Fey took on the women who really rule the school -- the mean girl mommies.
After spending 20 years working in the brutal media trenches, I was ill-prepared for what I encountered on the first day of preschool. For it was there, a few steps from the carpool line, that I saw a row of empty booster seats. They were all labeled -- princess pink with crowns for the girls, blue pirate stickers for the boys. "Am I supposed to leave her carseat?" I asked a fellow mom. "Oh no," she replied. "Those are for the kids with play dates after school."
And that's when I met the Reginas, Gretchens and Karens [the original Mean Girls] of the pre-K playground...
"Ex-nannies are off-limits to friends. That's just, like, the rules of feminism."
"Is white wine a carb?"
"That's why her diaper bag is so big. It's full of secrets."

Head to http://morphmom.com/blog/Mean-Girl-Mommies.htm#.U3mFclxrigE to read Elizabeth's "Mean Girls" movie tribute in its entirety and to learn more about the "Mean Girl Mommies" series! If you have a story you would like to share please contact morphmom at http://morphmom.com/ContactUs.htm.