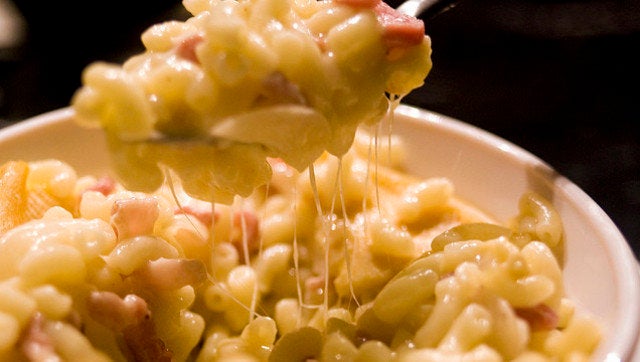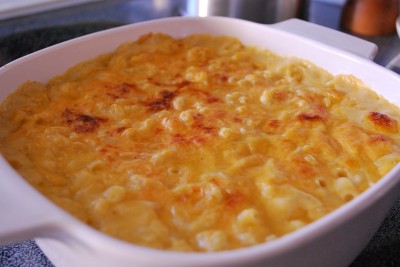 I'm a big, big fan of the Urban Dairy, aka powdered milk. Long before I knew anything about my latest blog crush Jillee, I was a devotee of The HillBilly Housewife. HH is a very rustic website that's all about making things on the cheap. I'm talking serious no-frills everything. I think this mama even rolls her own tampons. She's hardcore.
Anyway, years ago she posted a whole series of urban dairy recipes that I won my heart. I don't know if they're still on her website today, but this is my family's favorite.
2 cups uncooked macroni noodles (that's about 1/2 a box)
2 cups water
2 Tablespoons melted butter
2 cups shredded cheese (any kind you like)
1 cup powdered milk
1 egg
1 teaspoon salt
1/4 teaspoon of pepper (I use white pepper to trick the kids)
dash of hot sauce (optional)
Preheat oven to 350 degrees.
Boil the macroni noodles until they are just about done.
While the mac is boiling, add everything else to a casserole dish.
Drain the cooked noodles and add them to the casserole dish. Stir until everything is combined. Bake about 30 minutes or until it bubbles and browns on top.