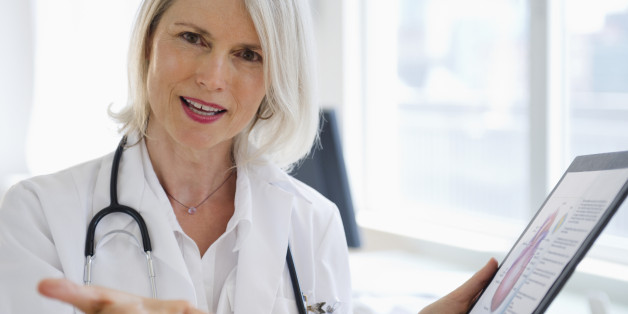 More than 40 percent of Americans will be diagnosed with cancer in their lifetime, just as I was almost 20 years ago. Today, despite a generally improving outlook for many cancers, receiving this news remains one of our deepest fears, and a singularly life-altering event.
Since founding the Multiple Myeloma Research Foundation in 1998, I have counseled hundreds of people who have just been diagnosed, from famous individuals in the public eye to neighbors, friends, classmates and family. I am struck that although people today have many more tools than I did to help them cope, our system still places far too heavy a burden on patients themselves, and at a time when they are least able to handle it.
The steps taken just after diagnosis can have a huge impact on the quality of care we receive, as we try to both understand a disease as complex as cancer, and make smart decisions in navigating our complicated healthcare system. At an event this week organized by FasterCures, I will have the honor of speaking alongside several inspiring patient advocates, and offer these five steps for coping well. Each step, I believe, can help patients take control of their care and ensure that they get the individualized attention they deserve for the long term.
Step 1. Know your disease inside and out. It is critical to remember early on that you have not just been diagnosed with cancer, you have been diagnosed with a very particular type of cancer. Experience with your specific condition varies greatly from doctor to doctor, medical center to medical center.
To find the care team that's right for you start by consulting one of the country's leading medical oncology societies -- for example the American Society of Clinical Oncology (cancer.net) or the National Comprehensive Cancer Network (nccn.org/patients) -- and find out who are the world's experts. Assemble a care team based on a combination of factors; credentials and specialized knowledge of your condition, accessibility and clear attention to your case. I routinely consult with the smartest multiple myeloma specialists in the world, but much of my care took place at a community center a few miles away from home. What's right for you will be different than me, or your neighbor or sibling.
Step 2. Integrate your team. Over the course of treatment, you will interact with a wide array of medical professionals -- your general practitioner, an oncologist, a radiologist, a surgeon, etc. Each is a specialist, looking at your case through the lens of their focused role. You and your caregivers have to make them work together every step of the way.
Some centers are terrific at this kind of integrated care; for others it is a work in progress. But ultimately it's up to us. For a friend, recently I created a group email address for every physician and nurse who was involved in his care, so that all could be updated at the same time about any important new developments.
Step 3. Bank your samples. Most people know that a tissue sample taken from a lump or tumor, biopsied and analyzed in a lab, is the first step in obtaining a reliable cancer diagnosis. But less known is that this first view of your disease, before it has undergone any alteration in response to treatment, may hold valuable clues that will be important to doctors later. Whenever you undergo a biopsy, remember to ask your doctor to bank your tissue so you can have the benefit of new information and technology later down the road.
Step. 4 Know your sequence.In some diseases (like lung, breast or colorectal cancer) it is routine to undergo genetic testing, because we know that certain therapies work better than others, depending on the genetic profile of a person's cancer. Although it is not routine everywhere, many cancer centers have the technology to sequence some or all of a patient's cancer genome. Be sure to ask your care team what is right in your case, and advocate to learn as much as possible about your diagnosis and what it means for your treatment options.
Step 5. Look beyond your treatment center.Over the time of your treatment, you and your care team may determine that you should change course and explore alternative options, including perhaps enrolling in a clinical trial of an experimental new medicine at another site. The central website clinicaltrials.gov is a helpful site listing all ongoing trials, organized by condition.
You should know that your team is evaluating all options for your treatment, including those that may take you outside of their direct care. Your care team should be open to, and knowledgeable about, all of the choices before you, and should act as your ally and advocate in making sure you get the care you need.
Cancer is complex, and getting more so, as the nearly 1,000 new treatments in development are increasingly tailored to each individual's unique characteristics. As patients we have the right, and the ability, to put the best experts to work for us, and to actively manage a care team that is accessible, coordinated and flexible. Our future may depend on it.