So who out there has had it with uninspired Mother's Day gifts? Well, probably your mom for one, but you should be too. We've all been guilty at some point of thinking we could write our own
"Roses Are Red" poem variation
and that it would be great. Most of us were wrong. But taking inspiration from the lack thereof, I have come up with a variation (yes, sometimes I am a hypocrite, you are too) of another little poem moms love to create fool-proof gift giving categories. This Mother's Day, remember my silly poem and gift a little better:
Something Old
Something New
Something Floral
Something You!
Something Old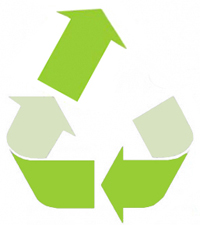 Now by something old, I don't mean something that you've had a long time and don't want anymore. That will get you written out of the will faster then it took you to toss it into a 99 cent gift bag. For this category, a great place to start is with the prefix "re" meaning again or anew.
A new trend in recycled items is upcycling, which is especially popular with totes and bags. Old sails make an especially durable bag material and are decorated with various fun prints by companies like 44 Knots and Sea Bags which has my favorite, a nautical chain print tote, and gives customers the freedom to submit their own design.
If your mom is still throwing cans in the garbage, first call the recycle police, but then see if you can find repurposed items that are more her speed. An amazing twist on a classic design is a vintage doorknob bottle stopper. Pair this with mom's favorite bottle (and a note to recycle it) and she'll think of you every time she's entertaining. If your mom would rather show off some repurposed bling, appeal to her maternal side, with the Under A Mother's Wing necklace made from recycled sterling silver.
Something New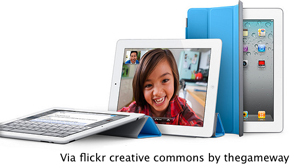 Are you tired of hearing the word tablet? Me too. But, the fact is they are handy gadgets and if Mom is still talking about how her monochrome monitor is still working, it's time to pull the plug. Bestcovery.com's tablet reviews cite the iPad3 and Kindle Fire as top choices, just be ready to be her personalized tech support.
For flashy moms who love new things, consider a handbag. J.Crew's Edie Attaché Bag has a sleek, classic style and comes in great spring colors. If your mama is a Coach girl, stick with the clean lines and check out the Chelsea Metallic Tote. For budget friendly bag shoppers, think along the lines of the Olivia + Joy Rendezvous Satchel.
If you're looking to satisfy a tech savvy, flashy mom, consider gadget accessories. Etsy sellers have come together to build a catalog that includes thousands of iPhone cases (seriously, search it). Or if Mom already has a tablet, give it a makeover with a case for her iPad, Fire, or Nook. You can also combine bags and tech accessories with a stylish camera bag as recommended by SheKnows.com. And if Mom is planning to toss a disposable camera in that fabulous bag, consider throwing this in the bag for her instead.
Something Floral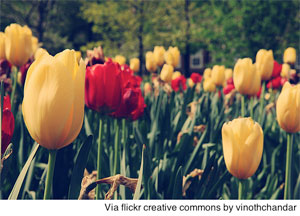 Yes, in the original poem this line is "something blue," but that's so limiting! Besides, if there's any holiday that welcomes floral overload, it's Mother's Day. And we all know without a doubt that violets are blue (or are they violet?).
If your mom has a green thumb, go for a potted plant at your local nursery. Opting for an actual plant will give Mom something to enjoy for weeks or months to come over a fresh cut bouquet. Better Homes and Gardens cites the following flowers as Best Fragrant Flowers for Your Garden: hyacinth, iris, lilac, roses, gardenia and lavender. Can't find already potted plants? Plant your own with these tips from Real Simple.
If your mom isn't a gardener, keep things smelling nice with the gift of her favorite perfume. Many department stores offer discounted gift sets of various fragrances so be sure to check them out for great deals. Or spice mom's fragrance routine up with Scenterprises Design Your Own Fragrance Kit. Not only do you have choices, this kit is backed by O Magazine.
For the black thumbed or allergy plagued, floral themed accessories are in. Banana Republic's Molly Floral Scarf comes in two great colors and looks pretty around Mom's neck or tied to her favorite tote. For moms with vintage inspired tastes, choose pieces from 1928's ultra-affordable Floral Jewelry collection and for moms with more sass, take a look at what Polyvore has collected for a larger scope of the floral inspired jewelry.
Something You!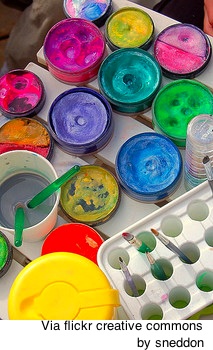 Prepare yourself. I am going to say the lazy gift giver's most dreaded word-crafting. You may not be able to leave this to the last minute, but is that any way to treat your mother? Like an afterthought? No, it isn't and if the mom-infused guilt trip doesn't do it, nothing will. If you're shopping for a Mother's Day gift, that means you love your mom, or you're at least afraid of her and if there's one thing moms love to show off, it's their children. Here's how to give that kind of gift without looking like a narcissist.
There are plenty of gifts that offer personalized touches that don't have to be made by you. However, if you're interested in using your hands, you could have a fingerprint charm commissioned by a company like Thumbies. There are several companies that make fingerprint jewelry, but be sure to choose one that looks like a custom piece, rather than a creepy relic.
You could also head to the attic and dig out your old finger paintings, art projects or poems. You can take these items and give them new life with modern framing ideas for children's artwork. Better yet, if you have kids of your own, add their art for a multi-generational gift. If your mom didn't keep your artwork, or you burned it all yourself in a fit of artistic rage, frame something else meaningful like a quote, old map, or even a series of old family photos. For more crafting tips and ideas, check out TipJunkie.com or consult the reigning Craft Queen, Martha Stewart.
As a retail sales associate, I saw it all the week (Saturday) before Mother's Day. The hopeless looks, slow-motion strolls, panic and men walking around with decorative wire baskets. Please don't be that person-for your mom and for the sales associate who will secretly print the gift receipt you didn't ask for. There is a solution -- the first part of which is unless your mom is an iron worker, to put down the wire basket. The second is to remember my poem variation and choose a gift that satisfies a category and your mom. The third is wrap it in pretty paper -- most moms appreciate nice wrapping, sometimes even more when it's poorly executed.