There are plenty of reasons for you to plan a trip to Philadelphia this year: the historical sites, the burgeoning restaurant scene, the world-class art museums, or perhaps to see Pope Francis when he comes to town this September to do a public mass for more than one million expected visitors. While there are staples that all visitors must do like a trip to the Liberty Bell and Independence Hall, there are some things that luxury travelers will particularly enjoy. Here are the top five picks.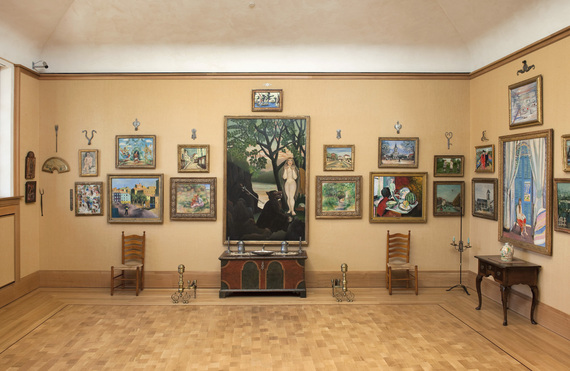 Photograph © 2012 The Barnes Foundation
1. The Art
Philadelphia is home to some of the world's most magnificent art museums. The Barnes Foundation's impressive collection, for example, features 181 Renoirs (the largest collection in the world), 69 Cezannes (more than all of France has!) 59 works by Matisse, along with several works by Degas, Seurat, Prendergrast and Picasso. These masterpieces are presented alongside unique objects and sculptures in a non-traditional museum arrangement that it is famous for. The history behind the Barnes Foundation is also quite intriguing and worth looking into before you visit. A documentary called The Art of the Steal will give you some interesting insight into the history behind it. The Philadelphia Museum of Art (home to the famous "Rocky Steps") also has an astounding art collection, spanning more than 2,000 years, which includes paintings, sculptures and other antique objects. This June it will host a powerful exhibit that will trace Paul Durand-Ruel's career in art-dealing, which helped elevate impressionism. The exhibit will showcase more than 80 works by Monet, Pisarro, Renoir amongst others.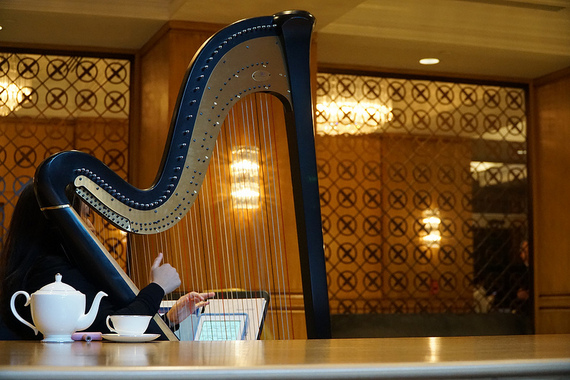 Image Credit: Travelingpanties.com
2. High Tea at Mary Cassatt Tea Room
Indulge in high tea at the Mary Cassatt Tea Room if you're looking to enjoy a relaxing afternoon. Mary Cassatt Tea Room is housed within the luxurious five-diamond Rittenhouse Hotel and it certainly follows suit. From the stunning Beaux Arts architecture, the attentive service, the live harpist or the delectable goodies, this prestigious spot knows how to spoil its customers. Escape the urban bustle and enjoy exquisitely prepared leaf teas expertly paired with seasonal tea sandwiches and heavenly sweets. If you're not ready to leave just yet, stop by for expertly poured old-fashion cocktail at the Library Bar, which is considered one of Philadelphia's greatest cocktail bars.
3. Stratus Rooftop Lounge at the Hotel Monaco
A trip to Stratus Rooftop Lounge is a must for luxury connoisseurs and cocktailers. Guests can enjoy drinks, creative small plates and sweeping views of the city year-round in a contemporary setting and one of Philly's scarce rooftop bars. Whimsical décor and thoughtful details like feathers imprinted in the concrete and giant steel wings provide an edgy and industrial vibe. Stratus Rooftop Lounge is housed in the luxe boutique gem, Hotel Monaco, a Kimpton property located in Center City, just steps away from historical landmarks such as the Liberty Bell and Independence Hall--making it the perfect way to end a day of sightseeing.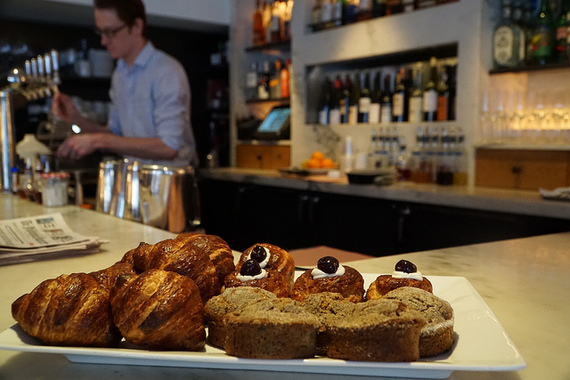 Image Credit: Travelingpanties.com
4. Eat Your Heart Out
Philadelphia's restaurant scene is guaranteed to impress even the most seasoned food-enthusiast. While the city has made a name for itself with its legendary cheesesteaks (we recommend Jim's steaks) and Reading Terminal Market (Dinic's pork sandwich and Bieler's donuts can't be missed), its also brimming with sophisticated restaurants. Your only problem will be choosing where to go and getting reservations. From Zahav (for its lamb), Ela (for its scallop noodles), A. Kitchen (for baked goods and brunch), Zama (for sushi), Vedge (for its vegan delicacies that even non-vegans will love) to Barbuzzo for its butterscotch budino, Philly has so many fabulous options.
5. Take in an Opera
Opera Philadelphia is celebrating 40 years of outstanding productions this season. The season began with a critically-acclaimed version of the classic, Barber of Seville and will continue with a schedule of rousing productions featuring superb casts. This season's five new productions, which include Don Carlo and Charlie Parker's Yardbird, should solidify the city's commitment to making its Opera so special. A number of shows will take place at the legendary and extravagant Academy of Music.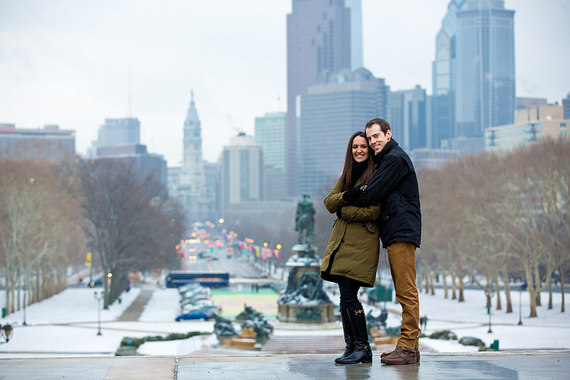 Image Courtesy of Flytographer
Bonus: The Perfect Philly Souvenir for Luxury Travelers
The best way to upgrade vacation photos and capture memories with loved ones is with a vacation photo shoot with Flytographer. Flytographer is a service that connects you with a photographer that will take perfect, photo-journalistic snaps of you and your loved ones. This upgrade is certain to spoil you so much, you'll never go back to selfies.
Katie Goldstein is a writer, photographer and creator of luxury travel and lifestyle site, Travelingpanties where she shares her passion for travel, food and luxe living. Katie's writing and photographs have been featured on Forbes, Fodor's, and U.S. News & World Report. Keep up with Katie's adventures on Twitter @Travelpanties, Facebook, and Instagram.