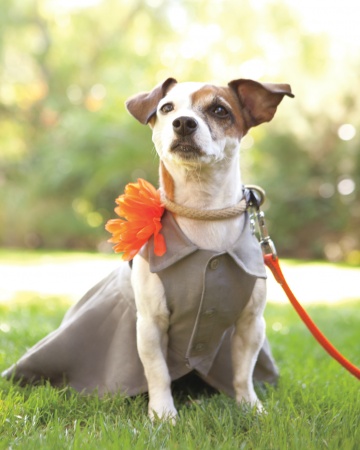 Photo: Amy Neunsinger
Dogs are increasingly becoming important members of the bridal party at weddings. And to me, this trend completely makes sense. But what about weddings where the guests are encouraged to bring their own four-legged entourage with them?
I'm noticing more and more these days that as people move their wedding ceremony and receptions outdoors, the more likely they are to include a note on their wedding invite to bring Fido along for a day of celebrations.
The important thing to know is when you should bring your dog to an event like this, and when to hire the services of a pet sitter. If your dog isn't good with other dogs, then it's best not to bring him/her. Similarly if you feel that taking your dog will be stressful for you, then it's probably not such a great idea.
However, if you are going to a dog-friendly wedding and you know that your dog gets along well with the bride and groom's pack, then by all means get in on the pooch party. Just make sure your dog doesn't outshine the other dogs by being over-dressed. Yes, I'm serious.
For more news, pics and info on Dogs in Weddings, visit Wedding Dogs.