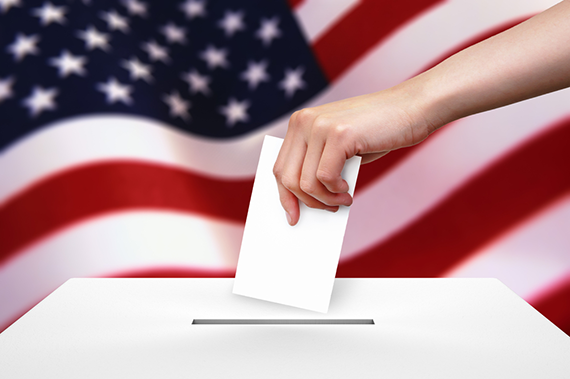 If the right to vote is the heart of American democracy, the participation of youth is its lifeblood. The passage of the 26th Amendment, which lowered the voting age from 21 to 18, was one of the crowning achievements of the student and youth movements of the 1960s. It recognized that our young people have a direct stake in the direction of our country, and have a right to a voice on its future.
But powerful forces, acutely aware of the threat the American youth vote could pose to their interests, are actively working to silence the power of young people at the polls prior to November's midterm elections. We need to make sure they don't succeed. While legal efforts underway will help, it may take years for many of them to prevail. In the meantime, a key weapon in this fight is ensuring young people know their rights -- and that they understand the power they have to shape the future of our country at the ballot box. It's a matter of not only education, but also engagement.
Unfortunately, forces interested in suppressing the youth vote have scored wins in recent years. The Supreme Court, for instance, recently upheld laws limiting early voting in Ohio and same-day voter registration in North Carolina. And tough laws requiring voters to present a photo ID at their polling place persist in many places, ostensibly to fight in-person voter fraud, an issue that has generated a lot of attention but been shown to be virtually nonexistent in reality. The real result of these laws is to disproportionately prevent African-Americans, Hispanics, the poor and college students from casting their votes.
With Election Day less than a month away, ensuring young people are educated and engaged is critical. That is why many groups are teaming up to counteract these restrictions by working to boost youth registration and voter turnout. The Brennan Center for Justice at NYU Law School, for example, produced a 2014 Student Voting Guide that will help voters navigate the shifting landscapes of electoral law and these newly imposed restrictions. We at Amalgamated Bank and Rock the Vote have joined together to help register new voters and encourage them to exercise -- and defend -- their right to vote. We've distributed registration forms at all 20 of Amalgamated Bank's New York City branches, and recently hosted live performances by NYC-based indie band City of the Sun at three of Amalgamated Bank's branches to let young people know about the registration drive.
We are also engaging in advertising campaigns to get out the vote. Amalgamated Bank and Rock the Vote have launched an ad campaign to encourage New Yorkers to register and exercise their right to vote with ads appearing in locations across New York City and in select media outlets. And Rock the Vote made a $250,000 ad buy in key states for a campaign dubbed "Care Like Crazy," which encourages young voters to share the issues that matter to them and are at stake in the upcoming election. The aim of these campaigns is to drive home the fact that those who show up at the ballot box decide our elections -- and, ultimately, how our cities, states and nation are run.
It seems to go without saying that the right to vote is at the core of democracy. But the reality is that we need to do more to drive that message home and engage more voters. Exercising your right to vote, and encouraging others to do the same, is the most powerful way to protect that very right and American democracy itself.