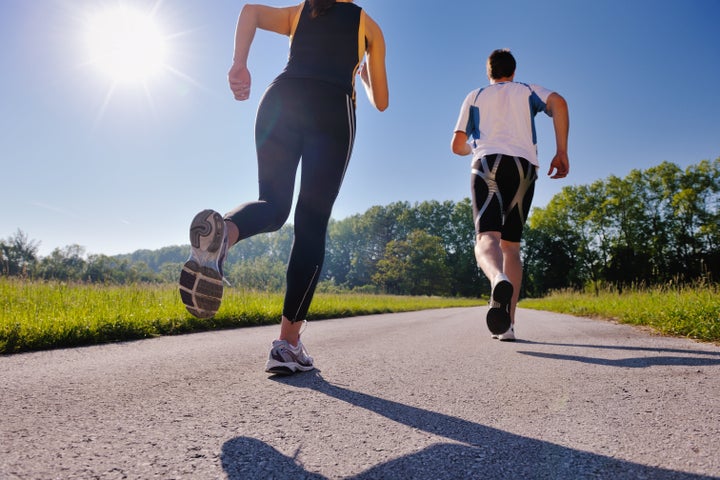 Every day has presented new challenges, and the week of August 13 was no exception.
First, I had to leave the comfort of my Pittsburgh family, the Argentieris. Leigh Argentieri is one of my best friends from college, and she and her family live in Pittsburgh. ᅡᅠIt was so amazing to stay with them for a number of days and to enjoy an absolutely fantastic surprise visit from another best friend from college, Ellie Rubenstein! We had such a great time hanging out and catching up and it was truly wonderful to be with family for a few days.
Second was the long Thursday, made longer when Google Maps directed Bob and me down a road that ended at a creek with a very steep bank. Yes, I tried to take Bob down the bank and figure out if I could find a spot shallow enough to cross with both of us. Nope, that wasn't going to work, so I had to pull Bob back up the bank and backtrack about 1.5 miles to the other road. Did I mention I was already about 34 miles in for the day and was only about two miles from the hotel if not for that darn creek?! As I walked back toward the actual road I knew I should have better documented the challenge, but was too frustrated and tired to deal with it. Of course, once I got to the hotel a short while later I was back to my usual happy, euphoric post-run self. Also erasing the horrible part of the day from my memory was the arrival of my high school friend, Lizzy Zellerbach! It was great to see a familiar face in the unfamiliar town of Cambridge, Ohio.
The next challenge crept up more slowly. Starting about Friday (August 17), my left inner quad was tightening up just the slightest bit toward the ends of my runs. Monday (August 20) was the dealbreaker. I made it strongly through about 17 miles, I was on a beautiful bike path, it was a gorgeous day, my body was feeling good, and I was flying. Then I stopped for a walking snack break and when I tried to resume running I realized my left quad was fully knotted. I completed the rest of the day at a walk and made an "emergency" massage appointment. (I'm a little embarrassed to use that phrase, but I guess that's what it was.) Megan Duwell Shoup, my fabulous Ohio host, picked me up and took me straight to the Bellavio Salon & Spa. I explained my need to my massage therapist, Susan, and told her to go as hard as was necessary, regardless of whatever grimace I might make. I knew the pain involved in working out a knot, and Susan did not disappoint. For those of you who have had knots worked out, you know it is not a lovely, relaxing massage, but an exercise in pain tolerance. After an hour it had released a tiny bit, but was still mostly knotted. Megan and I headed home with her puppy Luna, where I cleaned up and did a little recovery work of my own. Megan made some awesome steak fajitas and we played with Luna until I headed to bed early to sleep and see how the legs would feel in the morning. I woke up and my quad was still pretty tight, so I figured I might have to walk the whole day. I taped up my knee with KT tape in a way that helps support the quad. Wouldn't you know it, I was able to run largely pain-free for 10 miles. I know it doesn't sound like much, but it was a win for me.
I'm sure you wonder how I get through these moments of frustration or pain. It's really just like with anything else. You have to have a strong will, an ability to motivate yourself by thinking about other positive things, and the recognition that the day will end eventually and sometimes you just have to grit your teeth and get through it. Whenever I have moments of discouragement or boredom, I think of Jill and I think of the very last day of this run. I imagine she will be proud and give me a little pat on the back, that I will feel I have contributed to the cause and will have a chance to formally thank everyone who helped and encouraged me along the way. I am also optimistic about the status of lung cancer, and hope that there will be a tangible shift in the way it is viewed and funded by the public due to a greater amount of exposure from this run.
In the next couple of days I will be doing a few other quick updates of the last few weeks. I apologize for the delay in blog entries. It has been tough to do without a computer, but the fabulous Sydney Ford will be joining me in a couple days and among other things, she will have my computer. I promise to be better about updates from here on out!
Until next time, keep following me on Twitter and instagram (@greatlungrun ). You can also check us out on Facebook (Kelcey Harrison and Jill's Legacy).