As the temperature drops and autumn sets in, many of summer's most beautiful wedding flowers are no longer in season. But these gorgeous autumn bouquets prove that fall brides have nothing to worry about! Whether you choose classic fall hues or opt for a more trendy muted look, fall wedding florals can be oh-so-gorgeous. See 10 of our favorite fall arrangements in the slideshow below.
1. No need to worry that there won't be any bright colors available to use in your bouquet this time of year; many vibrant flowers are in season in the fall!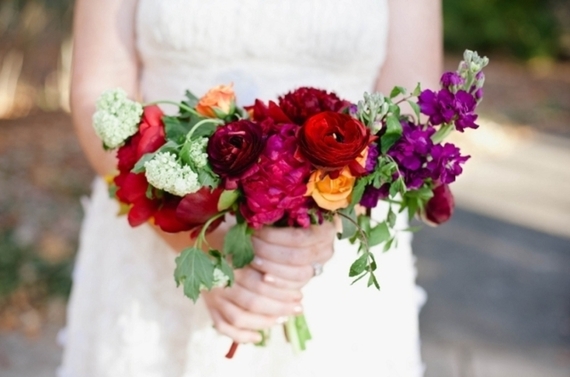 Photo by Suburbanite Photography on Every Last Detail via Loverly.
2. With all the beautiful shades of gold, orange, red, and brown in nature right now, a stunning bouquet inspired by the season is always a safe bet.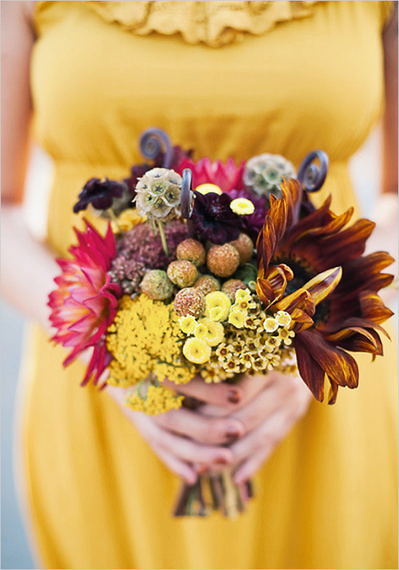 Photo by Chenin Boutwell on Wedding Chicks via Loverly.
3. Get a bouquet that's both beautiful and unique by incorporating non-floral items. Adding wheat, Heuchera leaves, or beautiful branches adds warmth and texture to your florals.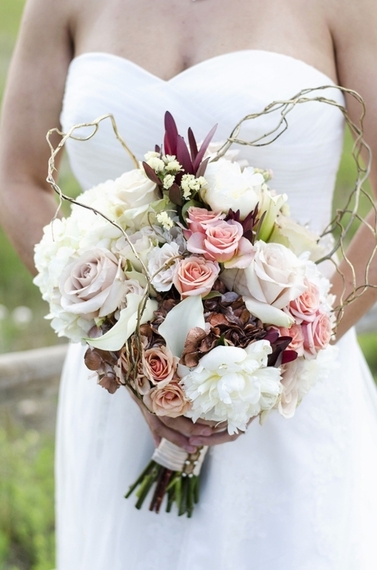 Photo by Green Blossom Photography on Glamour & Grace via Loverly.
4. For an unexpected look, try a fall bouquet that's heavy on the greens.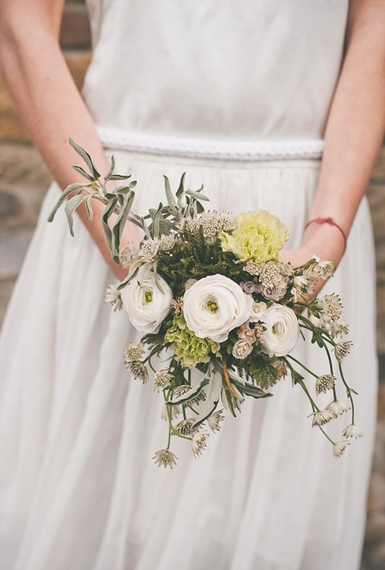 Photo by Infraordinario Weddings on Magnolia Rouge via Loverly.
5. One of our favorite trends in wedding florals? Mega oversized bouquets.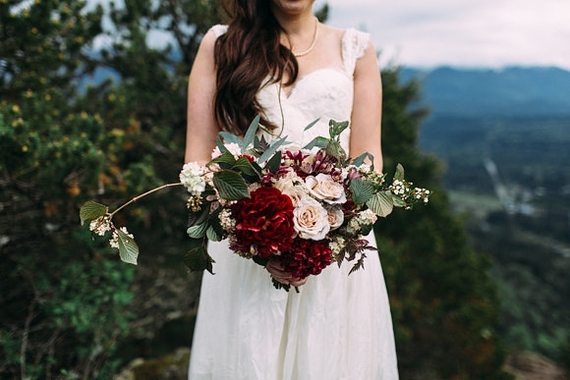 Photo by Jess Hunter on Magnolia Rouge via Loverly.
6. We love this eclectic rustic wedding bouquet.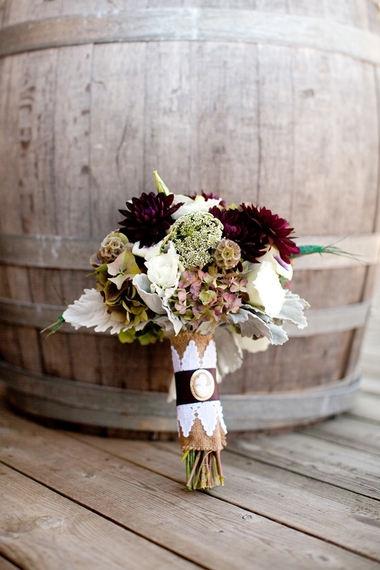 Photo by Nancy Ray Photography on Southern Weddings via Loverly.
7. Opt for regal jewel tones like burgundy and midnight blue to add drama (in the best way possible) to your bouquet.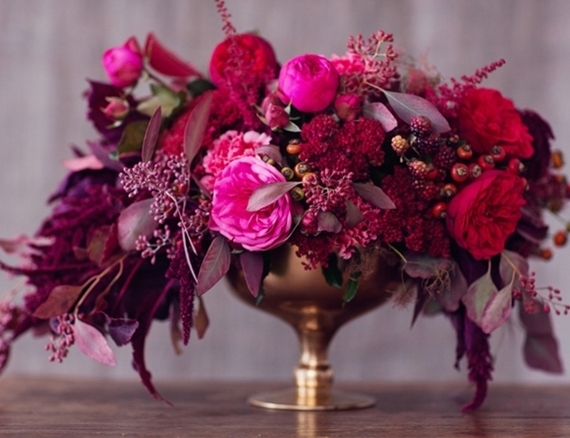 Photo by Peaches and Mint on Inspired by This via Loverly.
8. For a unique look, try adding succulents to an autumn bouquet.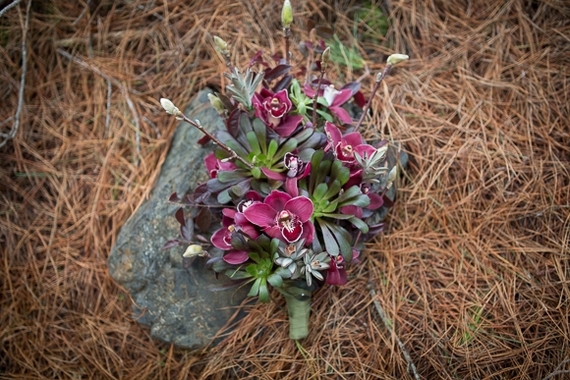 Photo by PoppyMoss on Magnolia Rouge via Loverly.
9. Soften up traditional autumn shades by mixing in pretty peach flowers.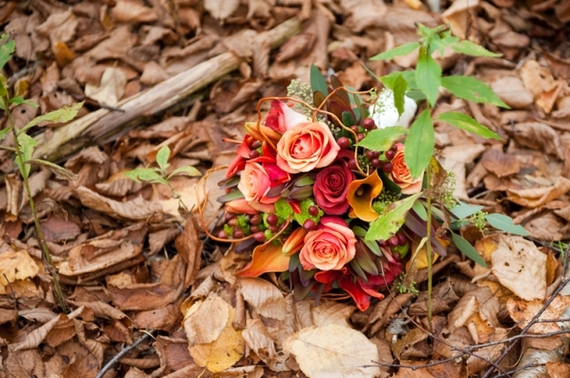 Photo by Rachel Peters Photography on Every Last Detail via Loverly.
10. Classic pink works well for fall when balanced with muted shades of white and green.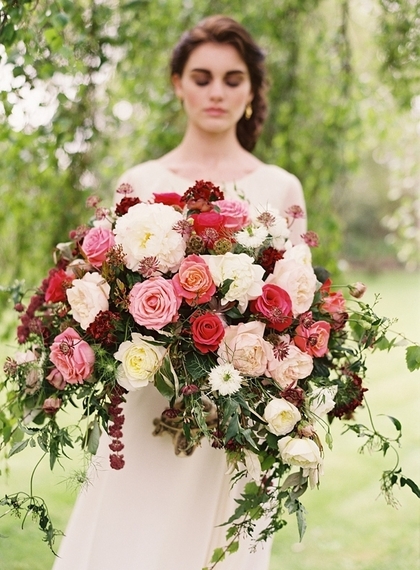 Photo by Paula O'Hara Photography on Grey Likes Weddings via Loverly.
Want more awesome wedding advice? Download the Loverly perfect planner app to chat with a Loverly Wedding Concierge.
Get more flower power on Loverly!
Which Flowers Should You Top Your Cake With?
4 Flowers NOT to Pick for Your Spring Wedding