Flowers are a given when it comes to weddings, but you aren't limited to bouquets. We love the floral print dress trend for weddings and wedding events, especially now that Spring is upon us. A charming printed dress is fun for a wedding shower, while a sophisticated floral print can be gorgeous for the rehearsal. And the day of, have your bridesmaids wear blooms, or -- if you're feeling bold -- wear them yourself.
Check out our favorite floral wedding fashions for brides and bridesmaids.
1. Garden Party
This dress is absolutely stunning; we love it for a summer evening wedding.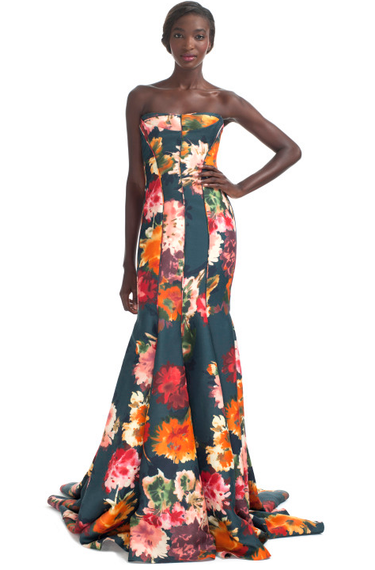 Photo by J. Mendel on Munaluchi Bride via Loverly.
2. Life's a Beach
This bride is beautiful in an ethereal floral dress for her beach wedding.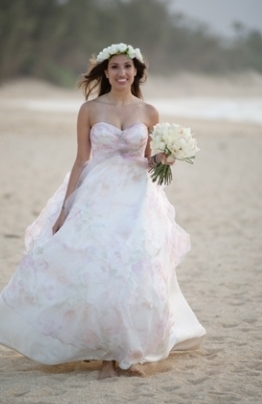 Photo by Karma Hill Photography via Loverly.
3. Bold Blooms
We love this bold bride's look.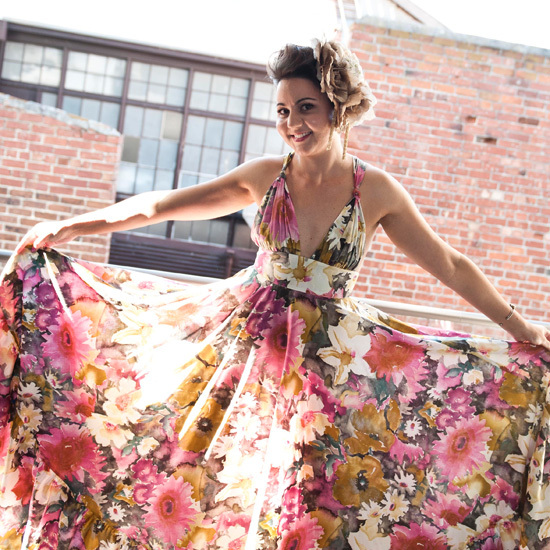 Photo by SESHANKA SAMARAJIWA on Polka Dot Bride via Loverly.
4. Bright On
This printed dress is charming and feminine.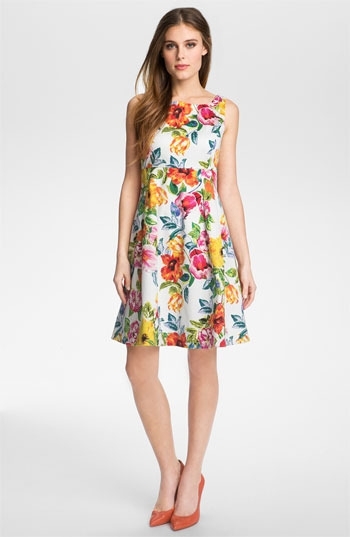 Photo on Nordstrom via Loverly.
5. Sophisticated Flowers
We love the streamlined silhouette and unfussy floral print of this dress. You can show off your neckline with a beautiful bun.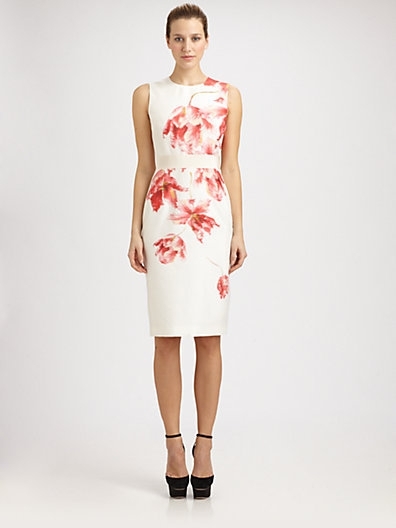 Photo by Saks on Fifth Avenue via Loverly.
6. Flirty Florals
Try this fun dress for your engagement party.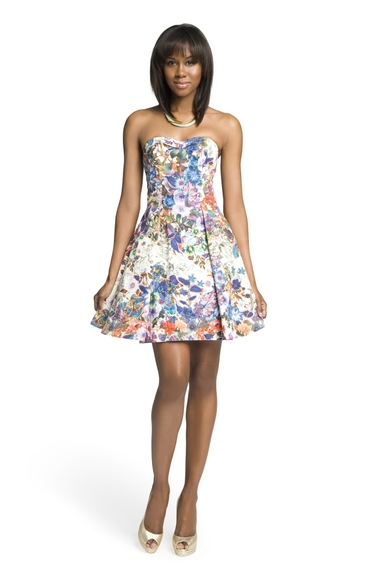 Photo by Rent the Runway via Loverly.

7. Blossoming Bride
Wear a pink floral dress instead of a white one like this bride.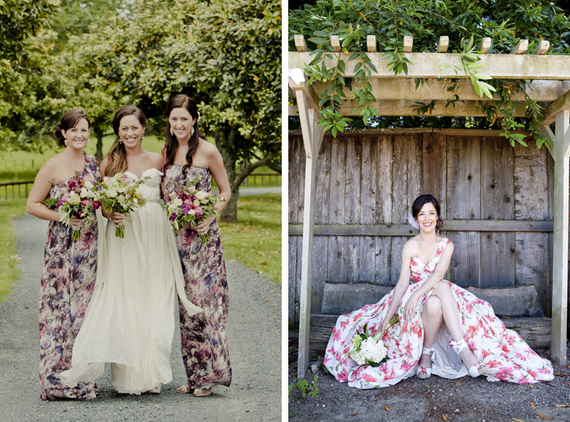 Photo by Larissa Cleveland on Bow Ties & Bliss via Loverly.
8. Best Buds
Mismatched floral prints in retro silhouettes are gorgeous for a vintage wedding.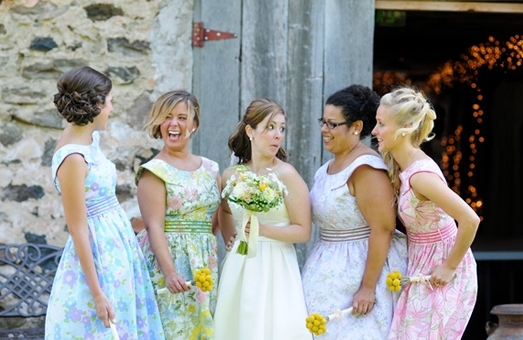 Photo by The McCartney's Fine Art Photography on Wedding Chicks via Loverly.
9. Pretty Palette
These bridesmaids dresses have the soft, pretty effect of a watercolor painting.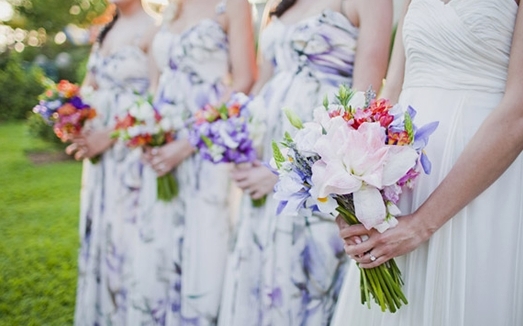 Photo by Rensche Marion Wedding Chicks via Loverly.
10. Secret Garden
We'd love to see a bride in this show stopper of a dress.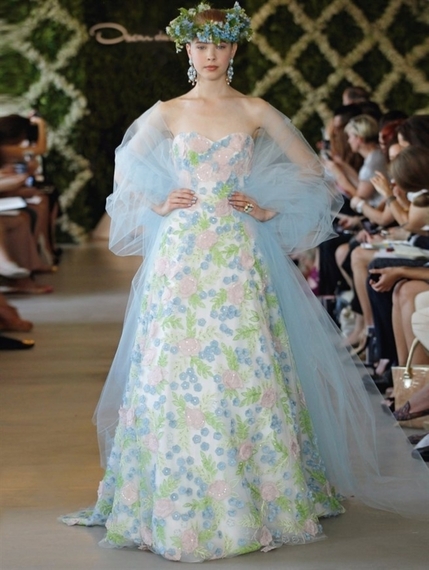 Photo by Oscar De La Renta via Loverly.
11. The Bridal Belt
Not sure you want to wear a patterned wedding gown? Stick to a floral sash like this bride.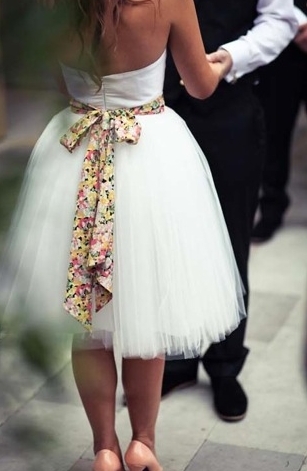 Photo by Sugar Love Weddings on Bridal Musings via Loverly.
Want more awesome wedding advice? Download the Loverly perfect planner app to chat with a Loverly Wedding Concierge.
Get more flower power on Loverly!
3 Ways to Bring Spring Flowers to Your Wedding Menu

Which Flowers Should You Top Your Cake With?