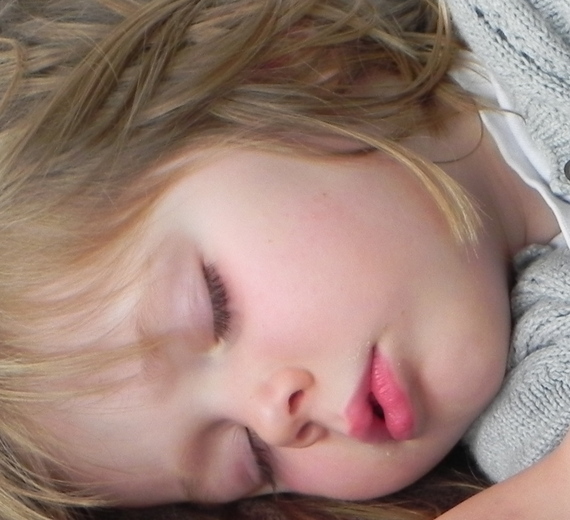 I have a new favorite bedtime practice with my children. It works as well for me as it does for them and I couldn't be more surprised just how much difference it has made.
It's all thanks to the gorgeous Christine Carter (if you don't know her work yet, please have a look because she knows how to make mindful parenting fun).
We interviewed Christine a few weeks ago as part of our mindfulness4mothers program and right at the end, we invited Christine, as we do all of our guests, to lead us through a short practice mothers could use straight away to lighten their load and bring more calm and joy into the demanding role of motherhood.
It was such a simple and engaging practice that I decided to try it out with my 5- and 7-year-old girls that night -- and we have been doing it ever since. If I forget, they remind me!
What's the practice? I will describe it, but if you would like to have your own copy of it, Christine has generously provided it on registering at our website.
What I want to tell you, before you rush off to get the audio, is how gentle, calm and infused with positive emotion my children's transition to sleep has become.
They have always enjoyed a bedtime story and a little chat about whatever is on their mind, but now we also have a few moments of sending ourselves and others wishes for happiness, strength, health and peace as they settle down into readiness for sleep. Even I now leave their room with a small smile on my face and feelings of contentment and connection. It's really lovely and something I look forward to sharing with them, no matter what the day has been like!
It has demonstrated again to me how easily we can all access the benefits of mindfulness, particularly when we come to it through kindness rather than through setting ourselves the strict "goal" of becoming more mindful. There is a gentle, light touch that comes through contemporary interpretation of traditional loving kindness meditation that eases us into more mindful and friendly ways of being present. Thanks Christine for this welcome shift in our household. Please join us to hear more from each of our wonderful guests.
PS: the last line of Christine's version of this practice is "may I live with ease." My girls misheard that the first night as "live in peace" so I decided to just go with that. You too can change any words that might be a better fit for you -- or do it exactly the way Christine does.