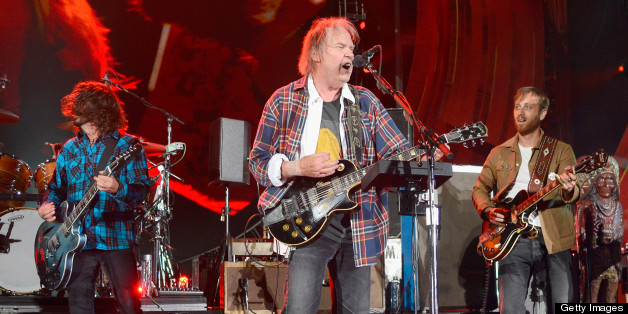 We know firsthand how powerful music is for bringing people together and creating change. Music transcends boundaries and languages. It moves us. It inspires us. And, it can be used to help us become aware of issues and ideas we may not have heard about before.
Throughout our careers, we've always been intrigued by taking the best of what works at a local level and scaling it in a big way, without losing the stuff that made it good in the first place. We wanted to apply what we knew in this realm to incentivizing social activism in a bigger and more modern way than we'd seen done before.
Like most managers, artists and music industry-folk, we've participated in hundreds (probably thousands) of endeavors that sought to do this in one way or another, from benefit shows to benefit albums and a hundred things in-between. And while we're proud of each-and-every-one of these worthy efforts, we dreamed about what could be accomplished with more than one show, one band, and one cause.
We wondered what a modern movement might look like inspired by music and activism, presented on digital and online platforms. We discussed what we thought was the most widely available commodity in our industry, and what we believed would be the easiest thing for managers and artists to say "yes" to: we decided it was "Two Tickets." All we needed then was a proven online and digital platform, credible partners, and maybe a hundred artists to launch.
That's why, in partnership with The Global Poverty Project, we launched the Global Citizen Tickets Initiative with the support of an historic alignment of music industry leaders, artists, and music festivals. This initiative is designed to incentivize social activism with free concert tickets.
Music fans can register at globalcitizen.org/tickets and take actions related to ending extreme poverty that range from sharing content on their favorite social network, to signing petitions, to calling their representatives. These actions will earn them points which they can then use for a chance to win tickets to see their favorite artists, and attend their favorite festivals. Our goal is to help create a system that levels the playing field for access to tickets to live entertainment, making it possible to earn points by doing good works for a chance to win tickets as an alternative to purchasing them.
Billions of people around the world are living on less than $1.50 a day -- not just for food and drink, but also for health care, and education. Through music, we have an opportunity to reach millions with the message that we can end extreme poverty in a generation. And, in doing so, greatly improve issues related to extreme poverty like economic inequality, gender inequality, protecting the environment, eradicating preventable diseases like polio and malaria, and more.
The Global Citizen Tickets Initiative is intended to excite and inspire the next generation activists. And we're just getting started. More tickets and actions will be added regularly, and we hope to expand beyond North America and into other forms of entertainment in the coming year.
So get moving and register at globalcitizen.org/tickets and start taking action. Let's see if two tickets really CAN change the world.