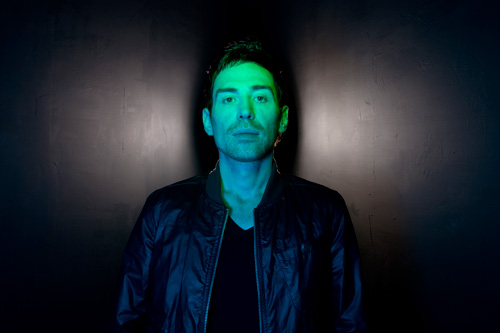 Pioneering drum-n-bass DJ/producer Photek (born Rupert Parkes) is a product of the late 1980s U.K. rave culture from clubs like Telepathy or Labrynth; places that he says changed the way he looked at music overnight. With his acclaimed debut album Modus Operandi in 1997 and his 1998 follow-up Form & Function, Photek propelled himself into the forefront of the drum-n-bass culture in the U.K. With his 2000 release Solaris, Photek transitioned his sound to something much more influenced by Chicago and Detroit house, and has since continued to shape shift his music in new and exciting ways.
While Solaris might have had more of an obvious Detroit techno influence than his previous works, the soul of Detroit has long been into the music of Photek and many of the other drum-n-bass originators. "Actually those influences came into play with me from way before jungle ever appeared," explains Photek recently via an email interview. "Most of the original drum-n-bass producers were big Detroit and Chicago heads back then. Kevin "Reese" Saunderson is responsible for the bassline that dominated drum-n-bass for years. Ask any real drum-n-bass producer about Derrick May or Carl Craig and they'll tell you that's where it all began."
The now Los Angeles-based Photek makes his way back to Detroit this Memorial Day weekend as he plays at the Movement Electronic Music Festival for the second time since his debut performance back in 2006. "It was an amazing event, I can't wait to come back this year," says Photek. For his set this year, expect a few old drum-n-bass records, but he's going to take it across the board of electronic music.
With the recent popularity of different forms of electronic dance music, Photek finds that it's a bit of the throwback to his early days with a return to freedom in the music you make or play. "There's so much opportunity to make and play different styles now," describes Photek. "I haven't really seen that since my first rave experiences. Back in '88 you would hear techno, breaks, hardcore and the occasional pop song all in the same night. That was reflected in the music that people were making over the next decade. Then things eventually became more specialized and club culture lost some of that. I love it that today's audience is so open to everything."
Photek still continues to tour and make music, and recently contributed to the famed DJ Kicks series from !K7 Records, along with getting a grammy nomination for his remix of Daft Punk's "End of Line" from the Tron Legacy soundtrack. More releases are heading our way from Photek, including an album he is trying to finish up this year, along with releases on his label from Genier, Kuru, and Dustmite that are going to set the stage for a boutique club night in the works in Los Angeles.
Photek has been putting out records for around 20 years now, and how does someone of his caliber stay relevant in this fickle music industry? "I think as long as you are still genuinely excited about your music and make something that appeals to you," answers Photek. "The chances are that there are other people who will feel the same way. This has always been my take on things. I suppose it's served me well over all this time."
Photek plays the Movement Electronic Music Festival at Hart Plaza in Detrot on Saturday, May 26 at 8:30 p.m.-9:30 p.m. on the Red Bull Music Academy stage. For more information on the Movement Festival, the full lineup and schedule, or to purchase tickets, visit movement.us.