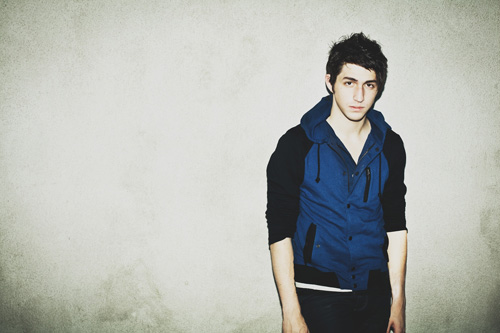 Hailing from Chapel Hill, North Carolina, there's now something else to talk about other than University of North Carolina Tar Heels basketball, and that's the new kid on the block of electronic dance music, Porter Robinson. At the ripe age of 19, Robinson has already placed himself on the fast track for a long stay in the music business. With the help of some heavyweights of EDM like Deadmau5 and Skrillex, Robinson has already gained critical acclaim in the dance community playing at all sorts of huge festivals (Electric Daisy Carnival, Ultra Music Festival, Electric Zoo) along with kudos from both DJ Mag and Billboard magazines.
Porter Robinson recently has been the direct support act on Tiesto's College Invasion Tour, along with getting his own residency in Las Vegas. Robinson will break away for a slew of his own headline dates, and will bring his own furious style of electro-house/dubstep to Necto in Ann Arbor on Wednesday, March 28th.
Coming from the outskirts of North Carolina, there wasn't much accessibility to electronic music in his area, nor was he old enough to even attend such establishments when he first started making music. The Internet was his avenue to mold his talents and spread the word.
After gaining attention online, this wunderkind of electronic dance music released his debut EP Spitfire on Skrillex's OWSLA label last September with so much hype, that it crashed the Beatport online store upon release.
Robinson is riding this wave right now, but has a great foundation to stand on. Among applying to a bunch of schools in state, he did get accepted to his hometown college, the University of North Carolina. "My family has been massively supportive now that the ball is rolling," Robinson recently told the website Groove Effect. "My dad is an attorney and he's been helping me out with contracts. My mom will drive me to the airport. We got sort of a team going. My dad went with me to some of my first shows, he just wanted to feel the whole thing out. He had no frame of reference for the entire thing and wanted to make sure I was safe."
Porter Robinson plays at Necto in Ann Arbor on Wednesday, March 28th with opening support from Mako and DJ Pigpen. Tickets now available at www.necto.com/tix. Robinson's Spitfire EP is available now digitally on most major online outlets.
Press photo by Alexander Jacob