February is not my fav: cold, still dark in the evenings, no summer in sight... So, when life gives you lemons, and it certainly will in February, forget the lemonade and go straight for the cupcakes and sangria!
1. Lemon Cupcakes with Blueberry Buttercream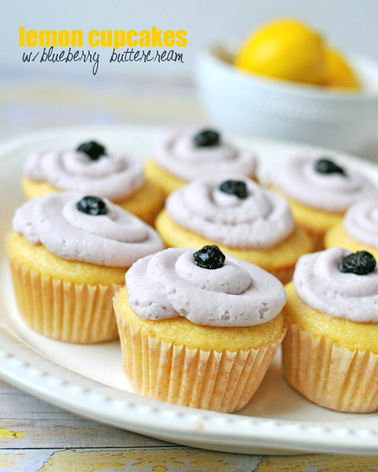 Perfectly light and fluffy and packed with protein! Recipe here // via Nosh and Nourish.
2. Roasted Chicken with All Spice and Citrus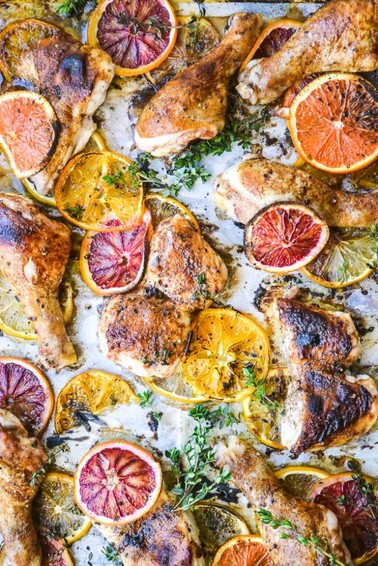 A 30-minute meal everyone will love. Recipe here // via The View from Great Island.
3. Mason Jar Cucumber Noodle Salad w/Creamy Lemon Poppyseed Dressing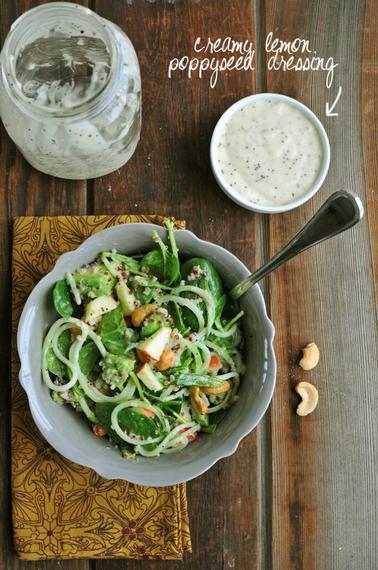 Just look at that dressing: sooooo creamy! Recipe here // via Nosh and Nourish.
4. Meyer Lemon Poppyseed Bread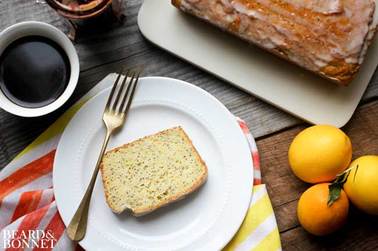 The lemon + poppyseed combo, but in bread form. Recipe here // via Beard and Bonnet.
5. Roasted Carrots with Lemony Dill Pesto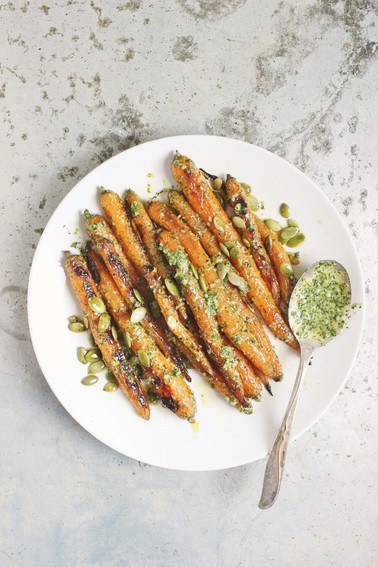 You'll want to dip everything in this pesto! Recipe here // via With Food + Love.
6. Arugula and Citrus Salad with Pistachios and Feta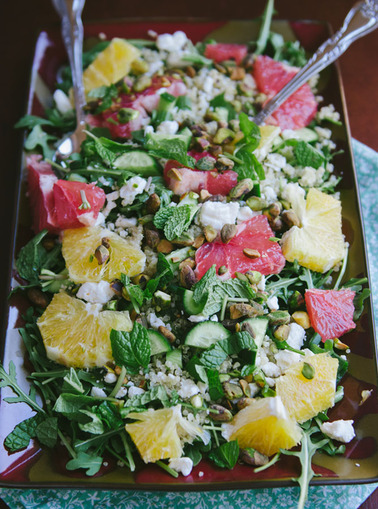 Citrus + Quinoa + Pistachios = best salad ever!!! Recipe here // via So Let's Hang Out.
7. Healthy Pasta Salad with Artichokes and Lemon Vinaigrette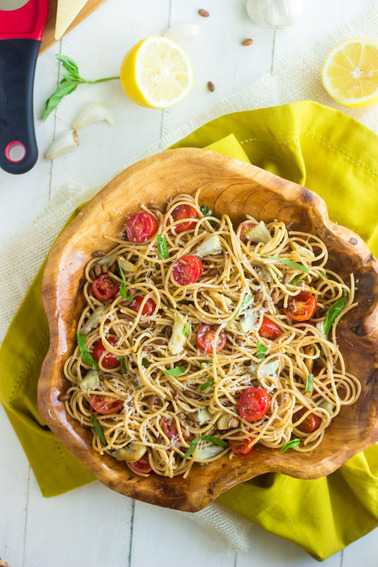 Quick, easy, and super satisfying! Recipe here // via Food, Faith, Fitness.
8. Meyer Lemon Quinoa Pancakes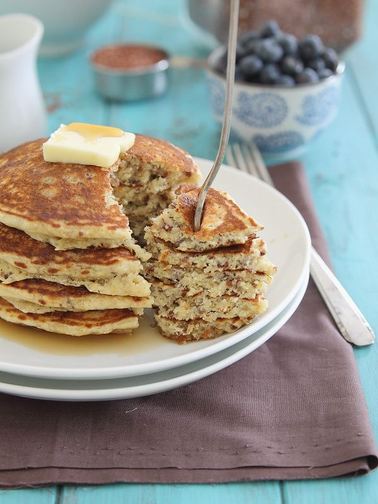 Thick, fluffy, lemony, and gluten-free. Recipe here // via Running to the Kitchen.
9. Blueberry Lemon Pudding Pops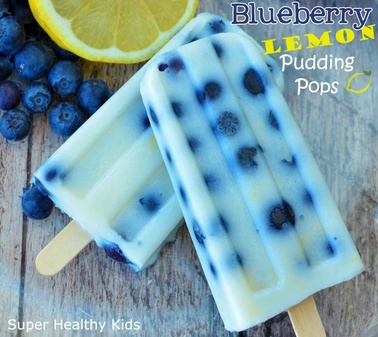 Kids and grown-ups alike will love these! Recipe here // via Super Healthy Kids.
10. Whole Meyer Lemon Tart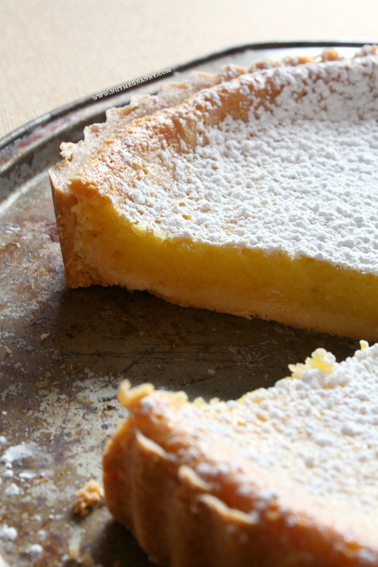 You throw the ENTIRE Meyer lemon in there... genius! Recipe here // via Nutmeg Nanny.
11. Lemon Chicken Orzo Soup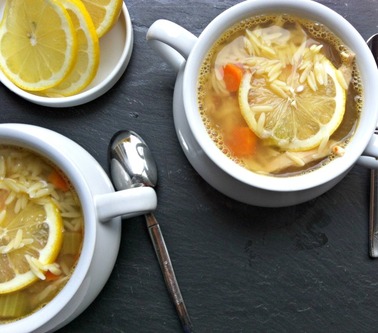 Nothing quite as comforting as chicken soup. Recipe here // via A Cedar Spoon.
12. Lemon Chia Seed Muffins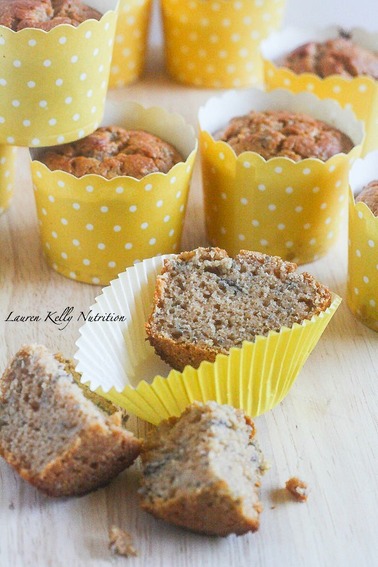 Such a unique and perfect use for chia seeds! Recipe here // via Lauren Kelly Nutrition.
13. Lemon White Chocolate Popcorn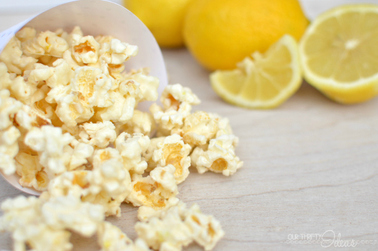 Lemon and chocolate on popcorn, who knew?!? Recipe here // via Our Thrifty Ideas.
14. Mint and Citrus White Wine Sangria
<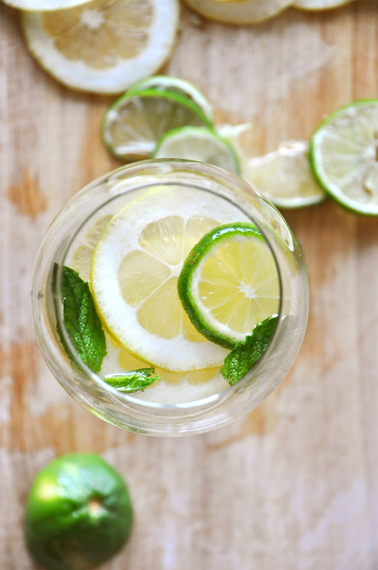 Refreshing, sweet, and a party in a glass! Recipe here // via Minimalist Baker.
15. Warm Lemon Water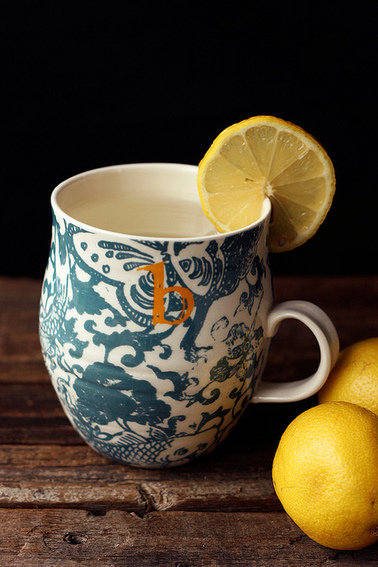 And after all these luscious lemon meals, you're going to want some good ol' lemon + H2O to cleanse your digestive system! Read why here// via Tasty Yummies.
So you may be thinking...
What's so great about Lemons? Lexi from Lexi's Clean Kitchen tells us in a cute infographic.
Try her Lemon Blueberry Muffins, Lemon Roasted Chicken with Garlic, Capers, and Artichokes, or her Lemon Vinaigrette.