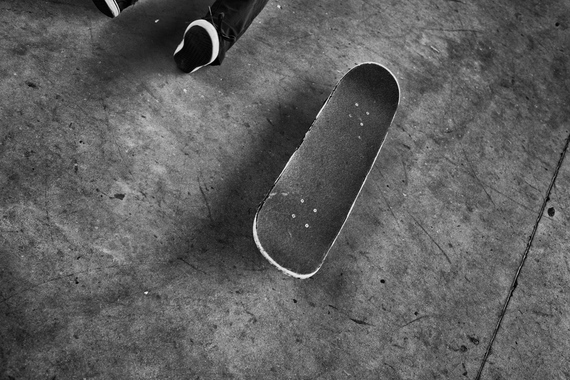 There is cool and then there is skater cool. I spent an hour shooting at Coleman Skate Park under the Manhattan Bridge and was not disappointed.
What struck me the most was how hard these kids work to catch a few seconds of air. For every trick they nailed they stumbled (more like crashed) 5 times. One dude worked a jump so hard he cracked his board in half (see image below). The board was immediately replaced by a friend so he could continue to work it out, which he did, to a crowed of cheers--skater cool at its finest.
I hope you enjoy the photos..

Shameless plug for my NYC photoblog ALL THE LONELY PEOPLE: Instagram, Facebook, Twitter. If you're doing something cool and NYC ping me and I'll come shoot you!