Trying to get stuff done can be downright hard. Somedays I can just never seem to win my fight with the procrastination monsters. It can be really, really frustrating!
To beat this I've recently been doing this trick where I put things I've already done on my to-do list so I already feel super accomplished and in the zone when it comes time to do the things I need to get done. It has so far worked wonders and I cannot recommend it more! Here is my to-do list from today: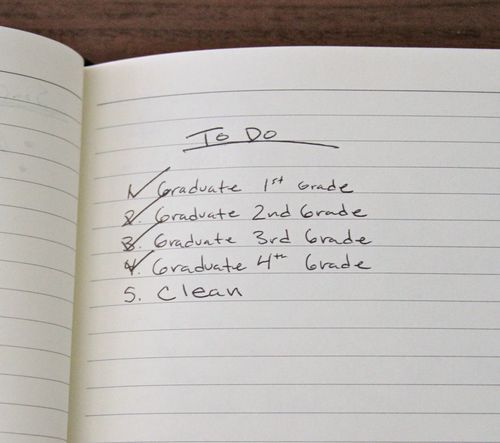 WOW have I already accomplished so much! It's so simple! Give it a try and let me know how it's working for you!