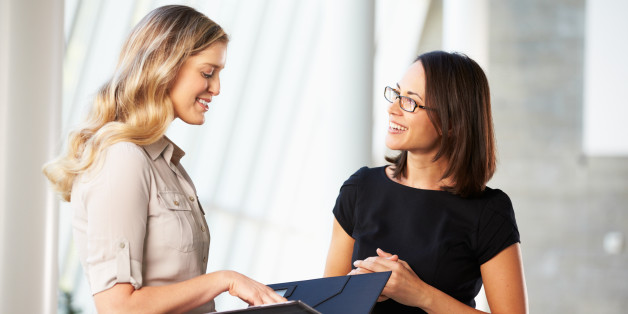 As 2014 rolls in, I would like to suggest a bold resolution for corporate board chairs and the chairs of their Nominating Committees. Resolved: We will search for and find, not just one, but several, competent, capable, qualified women to join our board of directors this year -- even if we have to expand the size of our board, which we have the authority to do.
And, lest some of your less informed colleagues protest, you can show them the research that demonstrates gender-diverse boards of directors deliver better bottom-line performance. You can also inform them that women, presumably perceived as excellent leaders, chair eight standing and select committees in the U.S. Senate.
Let's give a shout out to those remarkable women, starting with Sen. Patty Murray (D-WA), Chair of the Budget Committee, who worked with Rep. Paul Ryan (R-WI) to deliver a long-awaited budget that Congress actually passed! One of the many attributes that make women so capable as leaders is the ability to collaborate.
The other committees chaired by women senators are Agriculture and Forestry (Sen. Debbie Stabenow (D-MI)), Appropriations (Sen. Barbara Mikulski (D-MD)), Indian Affairs (Sen. Maria Cantwell (D-WA)), Small Business and Entrepreneurs (Sen. Mary Landrieu (D-LA)), Intelligence (Sen. Diana Feinstein (D-CA)), and Ethics Committee and the Environment and Public Works Committee (Sen. Barbara Boxer (D-CA)).
Since women are outnumbered in the Senate five to one, it would appear that they are thought of as exceptionally collegial, capable and smart. They are just like the women interviewed for The Board Game: How Smart Women Become Corporate Directors, a new book by Betsy Berkhemer-Credaire.
Many of those 58 sitting public company directors come from important jobs in public service, and their experience was seen as adding significant value to the boards they now serve. A former USAID director is on the board of Exxon Mobil Corporation. The RAND Corporation board has a former Assistant Secretary of Education, and a former California Secretary of Business, Transportation and Housing sits on the boards of Sempra Energy and Biogen Idec, Inc.
American companies can look forward to a very good new year by inviting more women from both the public and the private sectors to join the men at the table.