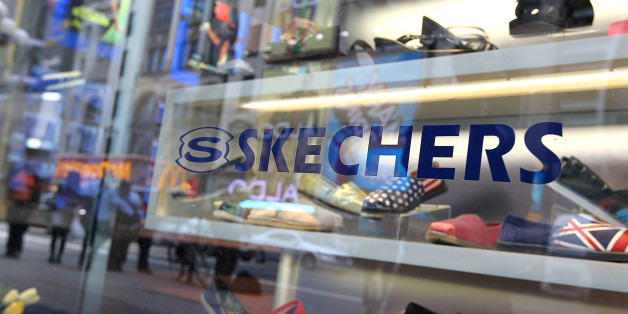 The abduction of hundreds of school girls in Nigeria, the brutal slayings of sorority girls in Isla Vista and the prolonged fight to get justice for servicewomen raped while serving their country all share the same poisonous root. The #YesAllWomen on Twitter is an amazing and wide-ranging response to the rampage and rant of a mass murderer, but it has given voice to all the small and large ways women are an oppressed majority in the world's greatest democracy.
This week's New York Times column by my favorite columnist, Charles Blow, speaks to this issue in a most charming and hopeful way. Reporting a car trip he took with his son, he hears the boy say, "I believe it is very important for everyone to be a feminist," delighting his proud father.
It seems exposure to the #YesAllWomen has had a profound effect on him and made him uncomfortably aware of the "subconscious-and sometime overt -- gender inequity that pervades our society and the world."
Perhaps he saw the profoundly unsettling tweet about how girls, out for the evening, call when they get home to let each other know they got home safely. Like me, he must have been astounded to realize that he and other boys never did that! That fact really brings home the reality. Women live in a different, more dangerous world. The unfairness of it characterizes the very top levels of society.
In the same issue of the Times, Gretchen Morgenson exposes two companies that agreed in writing to diversity their boards by adding a woman and have refused to do so, thus reneging on a prior agreement with institutional investors.
Skechers USA is one of the companies, and I can only hope that as more and more women become aware of this loathsome fact, they will find their shoes elsewhere. Substantially lower profits will undoubtedly get their attention, even if being true to their word means nothing.
But, maybe not. Credit Suisse in 2011 surveyed more than 2000 companies worldwide and found that those with women board members outperformed those with all male boards. So, perhaps even bigger profits can't overcome entrenched bias against women.
Girls, please don't buy another pair of Skechers until the company puts a qualified woman on the board of directors! Don't buy a Monster beverage either. Get your energy boost somewhere else! Monster Beverage is another company that has made empty promises to diversify its board of directors.
One of the many institutional investors behind the movement to get companies to pledge to add women to their corporate boards is Calstrs, the California Teachers Pension Fund. In writing the book The Board Game: How Smart Women Become Corporate Directors, author Betsy Berkhemer-Credaire interviewed executives of Calstrs and other institutional investors about the dismal percentage -- 16.9 percent -- of women on Fortune 500 boards, largely static for the last several years.
They were unanimous in their opinion that shareholders can make a big difference in corporate attitudes and practices. All the women who own stock in American companies should pay attention to this egregious discrimination, educate themselves about the boards of companies they invest in and use their voting power as a group to insist on change. They should also buy stock in the many leading companies that have gender-diverse boards.
Those of us who fought in the "trenches" up against that stacked deck welcome our younger sisters and their Twitter campaign. And Twitter can reach those young men like Mr. Blow well before they become members of the "male, pale and stale" generation. "YesAllWomen" is a wonderful tag. Certainly our situation applies to ALL, no matter who or where we are -- those who have made strides and those who will walk in those footprints.