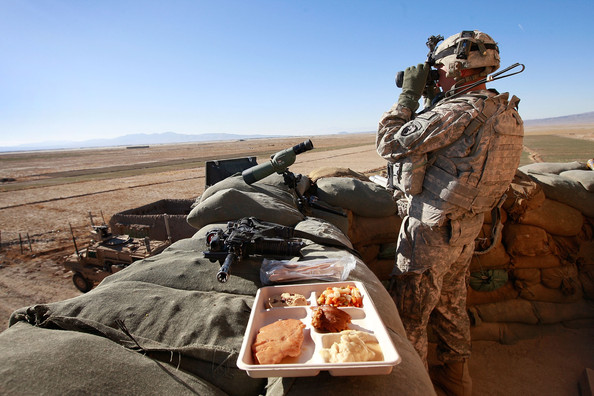 Thanksgiving is my favorite time of the year for a variety of reasons, but most importantly, because it is a time to be with friends and family without the pressures of gift buying or decorating. I do not partake in Black Friday or much else outside of an annual golf tournament in the early morning, and a day of eating and watching football with the family. There are thousands of men and women who are not afforded the opportunity to give thanks this year with their family and friends. I am of course referring to our nation's service members and their families who are protecting our way of life and freedoms which allow us to celebrate Thanksgiving and every day.
We shouldn't need a special day to thank them for their sacrifice and service, but on this day, I encourage all to take just a minute to reflect on just how much they give up for each and every one of us. They do not ask for praise, nor do they expect anything in return, but we can all do a little something to show our appreciation.
There are a multitude of organizations that serve our veteran community and their family, and you can see a list of them here on the White House Joining Forces page
If you are an active duty, guard/reservists, veteran, or military spouse, we are happy to connect with you employers in our virtual career fairs
So, as you sit down tomorrow with your family to enjoy Thanksgiving dinner, think of the men or women in Afghanistan who is away from their family, or the family who does not have their father, mother, brother, or sister at home, and take just a silent minute to say THANKS!
Happy Thanksgiving!