Last time on Road Trip USA, I explored the extraordinary man-made mine in Missouri that caters to scuba divers of all levels, even in the dead of winter.
Next, was another underground adventure, this time of Mother Nature's design, in the Ozark Mountains of Arkansas.
In this 3 Minute Postcard you'll join me on a subterranean adventure the Forest Service refers to as "Wild Caving," traveling into the undeveloped sections of the Blanchard Springs Caverns with little more than a helmet, a light, and a red jumpsuit.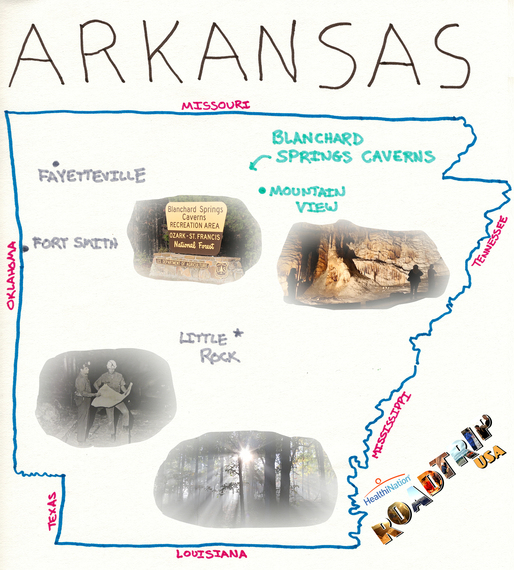 Next Stop: OKLAHOMA!