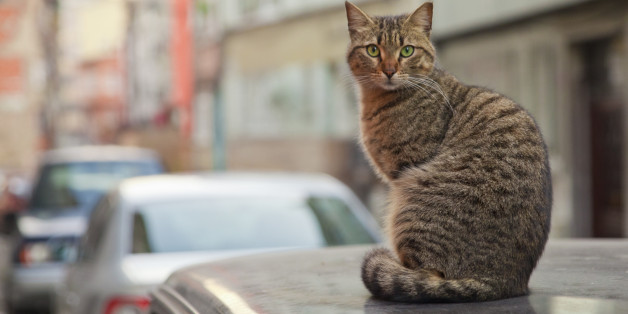 Yes, yes, yes, I know! The Internet is full of cats. Cats are cyber-everywhere, and this travel piece is no exception, but I want to tell you where you can plan your next vacation to be guaranteed a cute-kitty overload in real life (not just on the Internet at work).
For an ailurophile world traveler there's no better mecca for feline watching than Istanbul, Turkey.
Islamic culture and the keeping of cats traces a history back to its very beginning, when the Prophet Mohammed, through his words and his deeds, taught to treat cats as if they were members of the family. As the story goes, Mohammed was about to put on his robe and head out to prayer when he noticed his cat, Muezza, sound asleep on the robe's sleeve. Rather than disturb the cat's slumber, Mohammed took a knife and cut the sleeve free, leaving Muezza in peace. Islamic scholars have noted that a "love of cats is part of the faith."
The Ottoman Sultans who ruled from Istanbul believed that cats kept the city's precious structures clean of vermin and free of rats (which is absolutely true, take notes New York City). And so over the years the stray cats of Istanbul were allowed to roam, encouraged to thrive, and kept as companions to everyone. They welcome the opportunity to entertain visitors, and if you bring them some treats, they just might pose for you: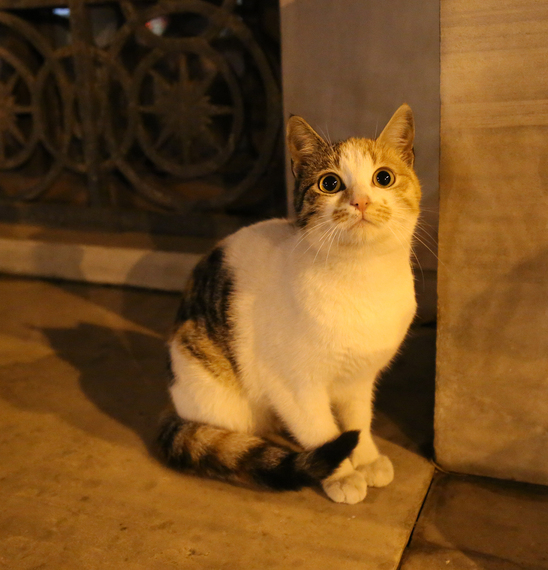 Finding the cats of Istanbul is not at all difficult, they are literally everywhere. Some locals have joked that Istanbul is a "Dominion of Cats" who graciously share their gorgeous city with its human inhabitants and the millions of curious visitors each year.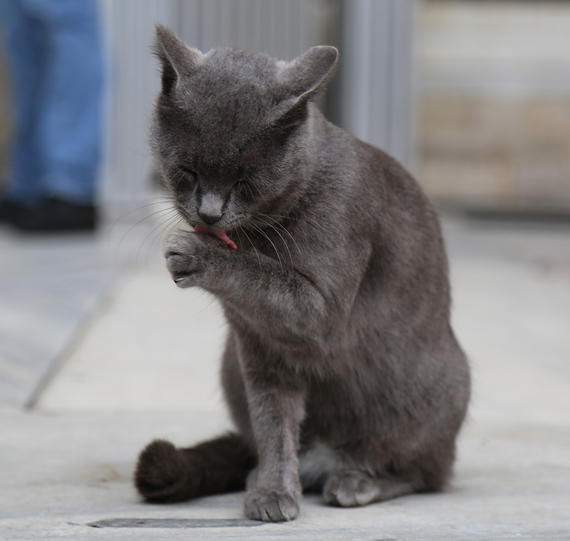 Istanbul's cats take pride in their cleanliness, so much so that they freely wander the city's mosques, museums, cafes, and palaces. A feline's ritual cleaning mimics the high standards of muslim cleanliness, and after all, "cleanliness is next to godliness."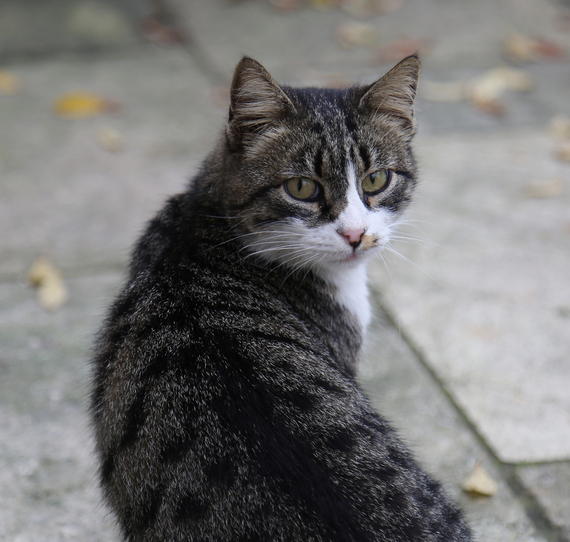 MasterCard® predicts that in the next two years Istanbul will eclipse Paris as the 2nd most visited city in Europe. Watch out London! They're coming for you next.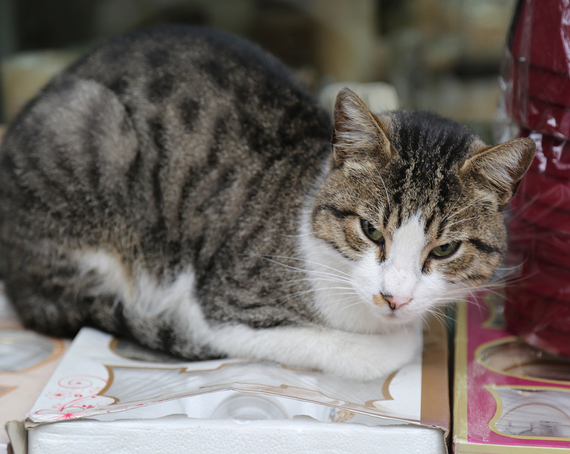 Cats and commerce go hand in hand. It's a super smart businessman who has the adorable cats of the famous Grand Bazaar lounging by his wares, attracting new customers to his shop.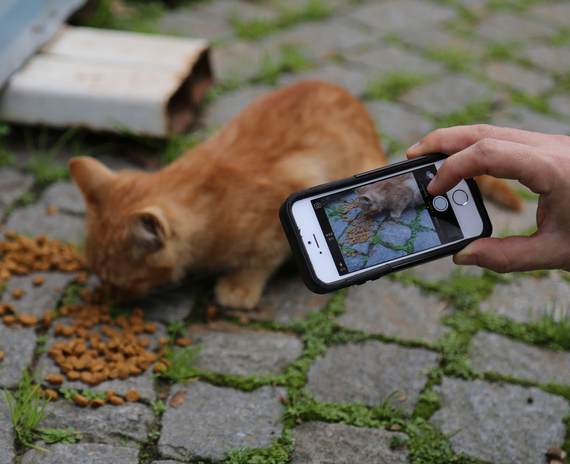 It's the unspoken duty of Istanbul's citizens to leave nibbles and food rations out for all the little ones. As a visitor you're more than welcome to do your part to keep kitties in good shape and in good spirits.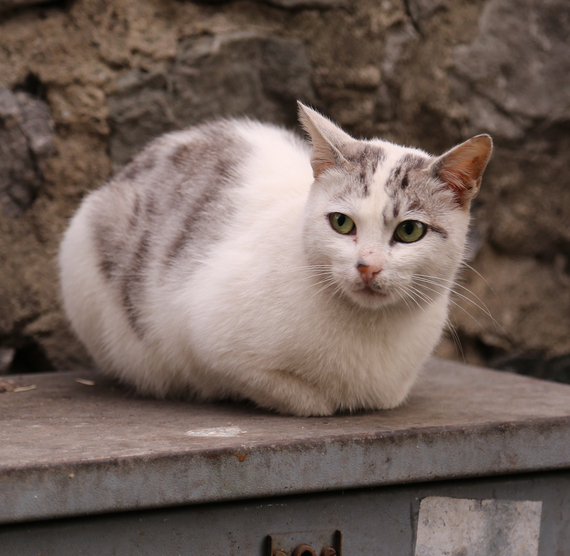 If you're lucky (like I was), or if you do a little homework in advance, you can find accommodation in a high traffic cat corridor. My hotel, Yusuf Pasa Konagi, just happened to be next to a stray cat resort area (also known as an abandoned lot). Other properties, such as Stray Cat Hostel, embrace the feline theme in its entirety.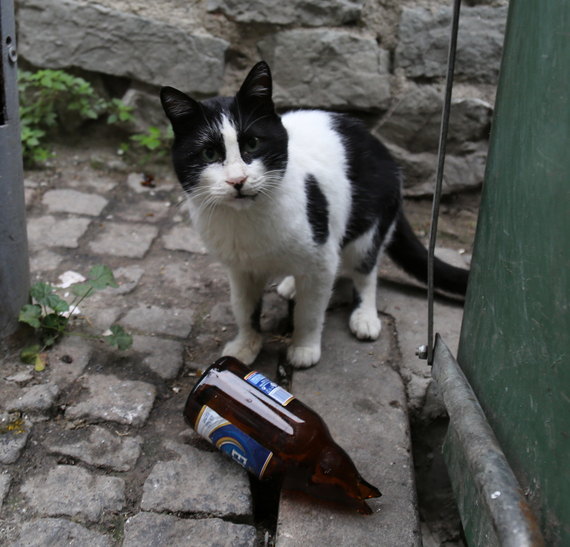 Like each hot European destination with a vibrant culture, Istanbul has a distinct and bustling nightlife. Whether you're out till just midnight, or watching the sunrise the next morning, it's assured the city's cats will be seen enjoying their nightlife as well.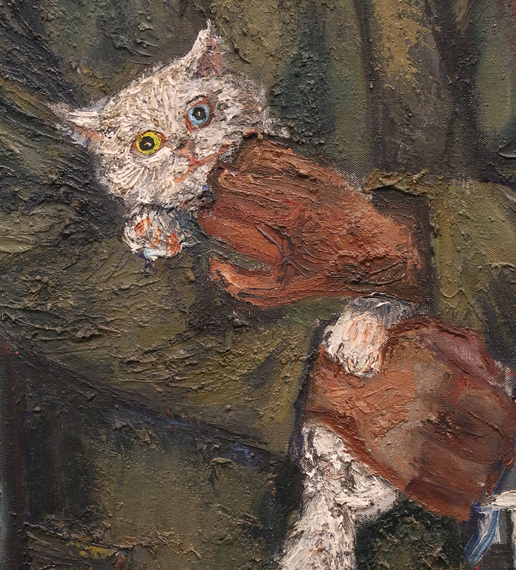 Cats find their way into our cultures, our hearts, and our art! At Istanbul Modern they greeted me when I came and when I left, and surprised me when while I was inside.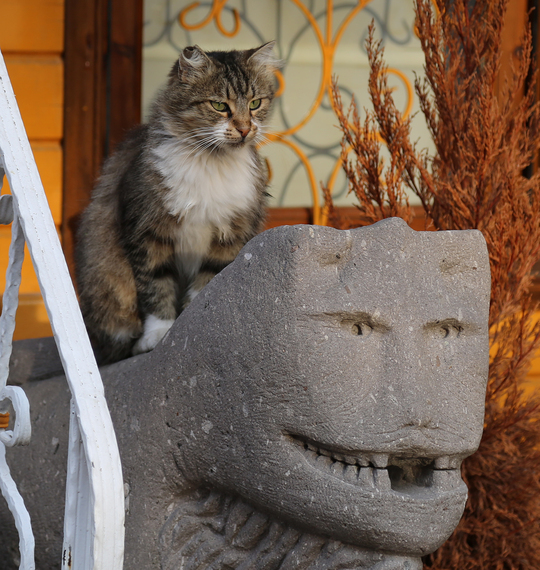 I was just walking down a small Sultanahmet side street when I spotted this guy. He was just hanging out, showing off, guarding his space.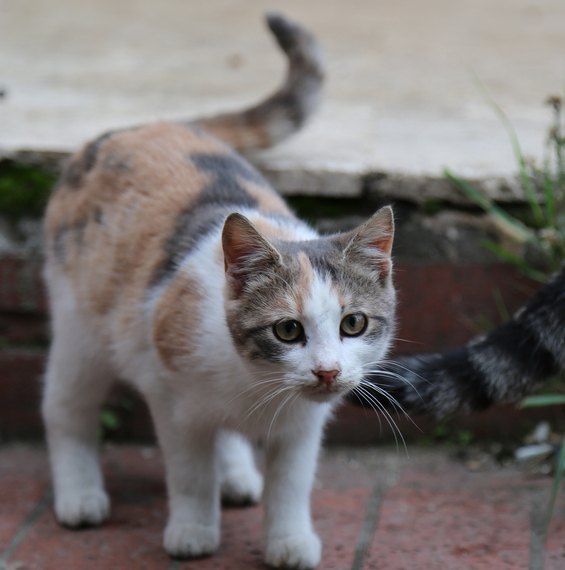 The Blue Mosque, Hagia Sophia, the Basilica Cistern, Topkapi Palace, Galata Tower: all the famous attractions of Istanbul's history, and all prime locations for glarings of cats.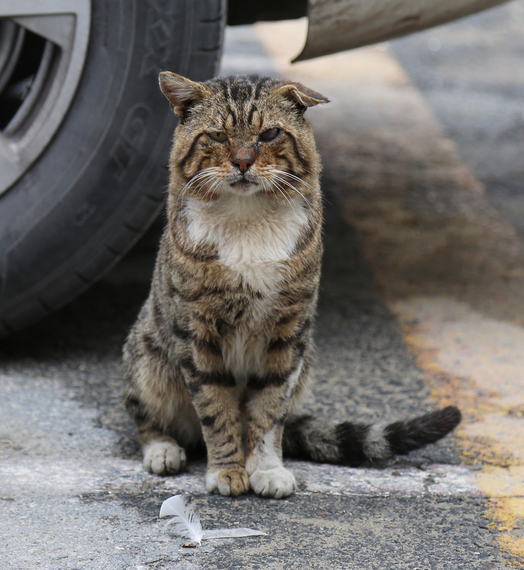 Some of Istanbul's cats may appear a little worse for wear, but fear not, Turkish law protects strays from mistreatment. It doesn't however protect them from scuffles with other cats, MEOW!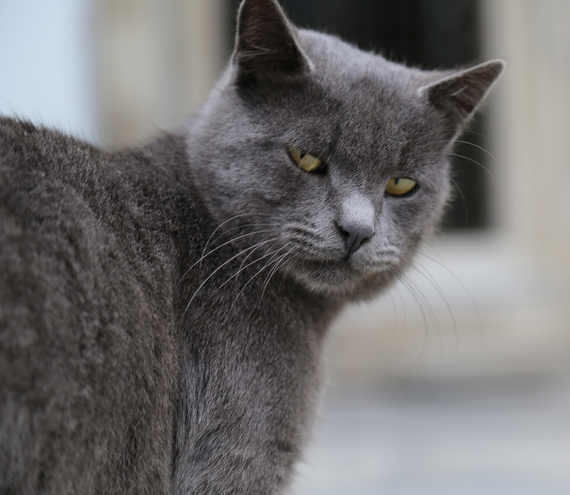 Cats have personalities, just like people, and while some of Istanbul's strays are loving and affectionate towards every new friend, others are shy and cautious. I always present my hand to a new cat, allowing him to take in my scent (if he so chooses), and let him decide if we'll spend time together. 'Old Grey' here was surprisingly friendly.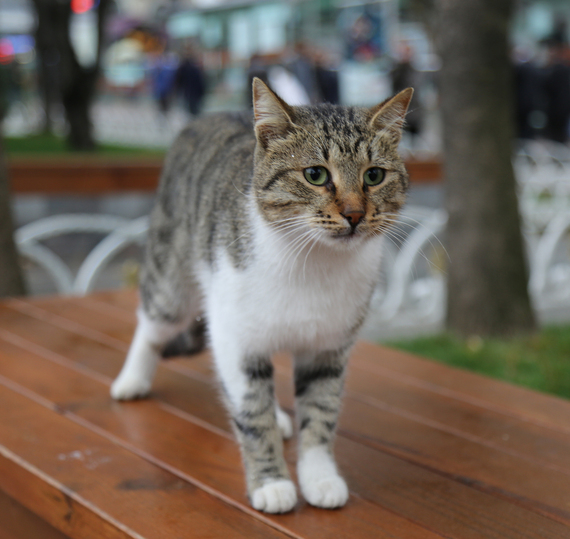 But what about dogs?
Well, Istanbul has a few of them too. They're fixed and vaccinated, with a pack living near the fountain in Sultanahmet. But make no mistake, it's cats that run the show in this town!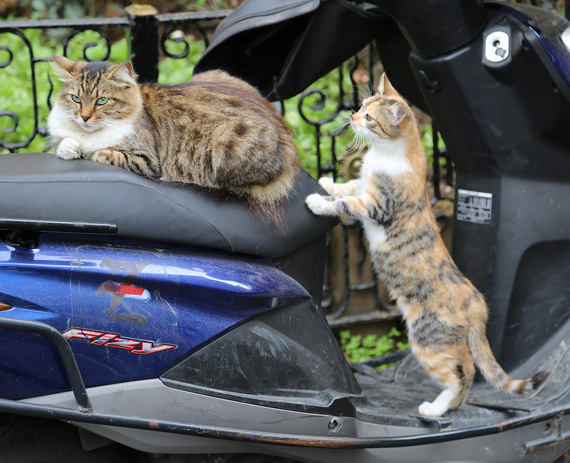 So if you love cats and you love traveling, it's time to put Istanbul at the top of your list for 2015. Ask anyone who's ever been, it's definitely one of the most feline friendly cities in the world. Don't forget to pack some cat treats!