If you're a fan of the fashion on Mad Men, get ready for the fifth season premiering March 25th on AMC, and an opportunity to bring that classic style into your home. Vintage scarves from the 1960s and 70s have been framed by designer Alysson La Fourcade, and select designs will be featured in the series. You can also attend a special exhibition of her designs at Habitᅢᄅ Dᅢᄅcoration, a furniture gallery in Los Angeles.
The Divine Scarf exhibition opens at Habitᅢᄅ March 21st with a special event, and then runs for a month at the Gallery. The designs are extraordinary and come from the top fashion houses including Balmain, Dior, Fendi, Gucci, Hermes, Pucci, YSL, 21 Club and Neiman Marcus. Upon inheriting her treasure trove of over five hundred exquisite silk scarves from her grandmother (known as The Scarf Lady of Beverly Hills), Alysson was inspired to transform her heirlooms into fashion for the home. The scarves are framed and mounted on non-damaging material, and can be removed and worn.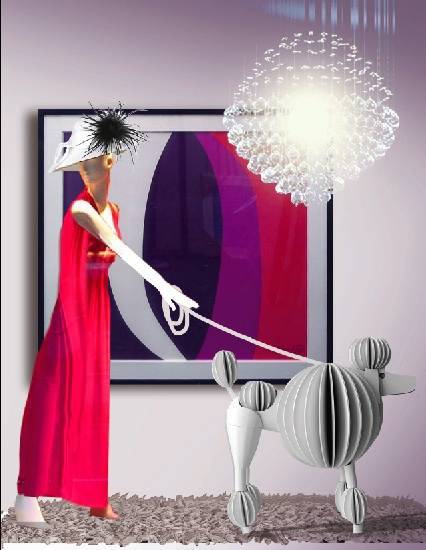 What I love about these pieces is how fashion is transformed into art. When a scarf is worn it has one impact, and then a second impact when displayed. The color palettes are dramatic and the designs are graphically strong. For those who adore fashion and want to celebrate it -- now they can hang it in their home to enjoy.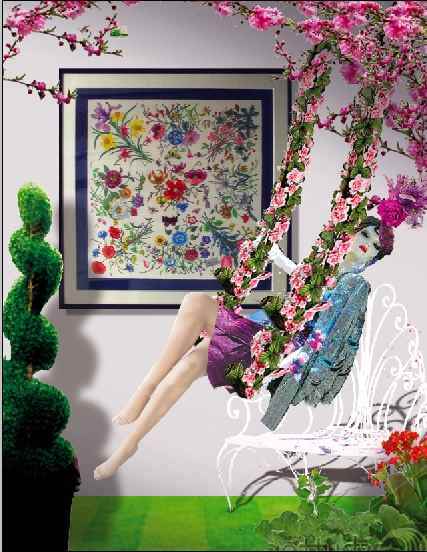 Habitᅢᄅ will transform its first floor into a tribute to the silk scarf, installing La Fourcade's designs amongst their renowned collection of French and Continental furniture, lighting, architecture and art.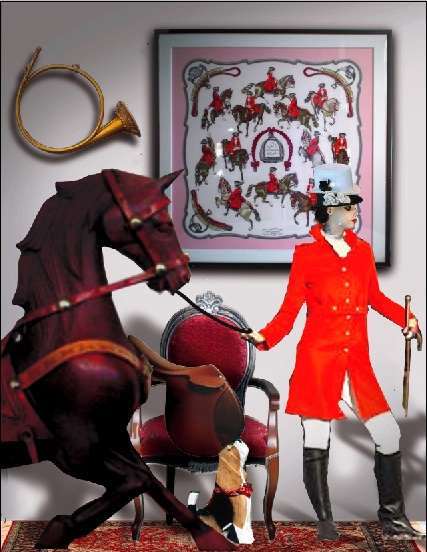 Visit Habitᅢᄅ at 169 North La Brea Avenue, Los Angeles, CA 90036.