Frequent travel inevitably brings with it all manner of self-discovery. It's a natural side effect of discovering new places and things: The traveler discovers as much -- perhaps more -- inwardly, as out.
I've always though myself an adventurous person, one who appreciates the great outdoors and who would never hesitate to jump out of a plane at first chance. However, my adventurous limits were tested this week when I found myself in little more than a glorified tent in the middle of a very thick and very active rainforest.
Every night, as I tried to fall asleep swatting mosquitos and ignoring the shrieks of unknown jungle animals, I had to admit: Camping in a Costa Rican jungle is far different from my experiences camping in the United States. My happy place was not found in Limon, near Puerto Viejo. It was a hard pill to swallow.
When I arrived in Quepos on the Pacific side of Costa Rica, bug bitten and weary from three nights of almost no sleep, to find this infinity pool and a cold Imperial beer waiting, I knew I had found my happy place. So the rainforest jungle isn't for me. That's ok. I still haven't given up on jumping out of a plane!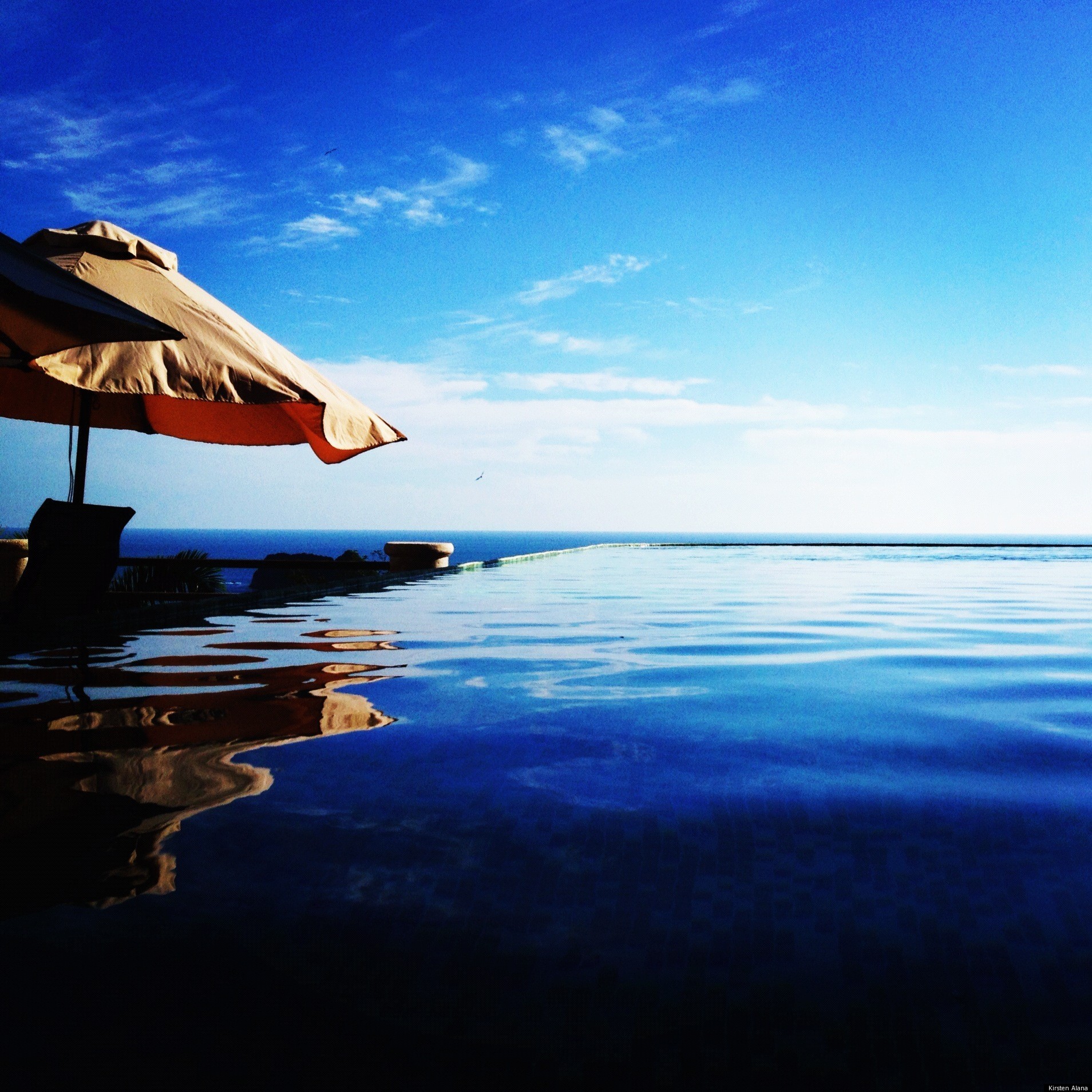 Where, or what, is your happy place? Join me and the rest of Twitter in sharing your photos with the hashtag #FriFotos.