If you're reading this from a foreign shore, Thanksgiving may not mean much to you. Within the borders of the 50 states, it's the start of a season of gluttonous eating and gratuitous shopping that is supposed to represent an opportunity to stop and give thanks.
All week long, the phrase "I'm Thankful" has been permeating my social media streams and conversations with fellow Americans. I'm thankful for that. We should all, everywhere, be pausing every day of the year to count our blessings. Unfortunately, we don't.
While I'm not perfect, I actually have had one of those years where I've tried to be thankful every day. This year was filled with more travel than any year in my life previously. There is little in this world I am more thankful for than travel. Few things fill me with more joy than experiencing new things and places. See the grin on my face as I swim with turtles in Barbados? I don't use the toothy smile often: It's how you know I am genuinely happy.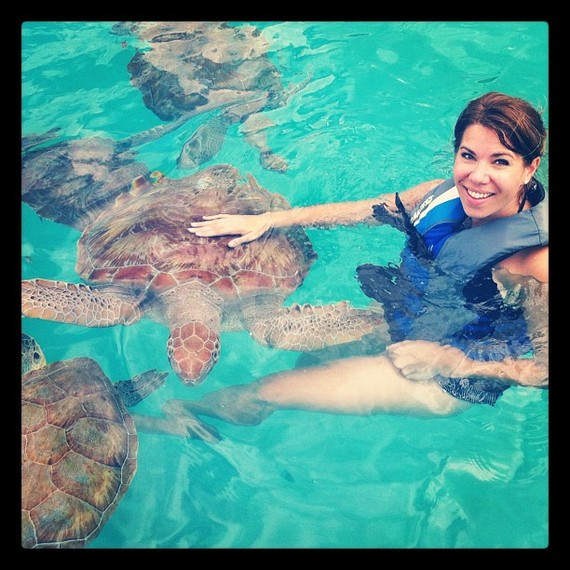 More than just being thankful I've been able to travel so much, I'm thankful for the people and things travel has brought into my life. I'm thankful that a sense of my own mortality is causing me to live every day as if it were my last. After all, it might be.
What can you stop to appreciate? Join me -- and the rest of Twitter -- in sharing images of what you're thankful for by simply tweeting with the hashtag #FriFotos. See the submissions of your fellow adventurers here or learn more about "FriFotos" here. We here at Huffington Post Travel look forward to pausing with you, and giving thanks!