Fondue, mountains, chocolate and expensive watches: these are the things that come to the forefront of people's minds when asked about Switzerland. If you're finance savvy, you think of the ever-strengthening Swiss franc and when will it drop.
For members of La Rᅢᄅserve, a Swiss spa and health club, Switzerland breaks the bonds of its stereotypes. Green-tea-and-citrus infused water, terrycloth robes, and hours on the court with a tennis pro seem as essential and natural here as chocolates and quirky utility knives. Considering I've been looking for a cool hang-out in Geneva for a while, I had this place on my list of things to do since I started frequenting Switzerland several months ago. Last weekend, I finally visited the much-talked-about La Rᅢᄅserve for the first time and treated myself to a few hours of self-indulgent pampering and people-watching.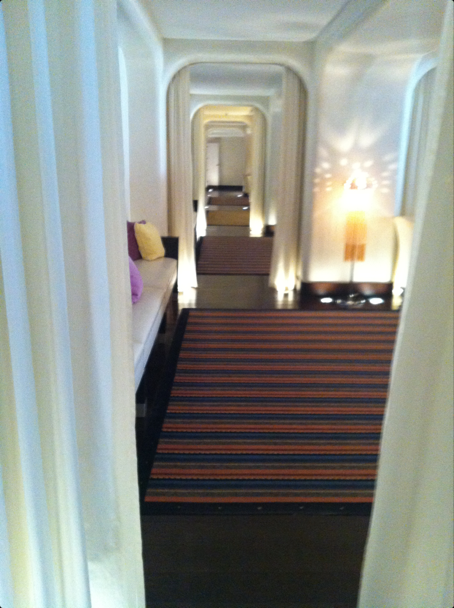 Pulling into the parking lot which sits just a soccer pitch's length from Lac Lᅢᄅman, I couldn't help but to start counting the exotic cars which lined the front row, awaiting their owners' returns like faithful multiple-hundred-thousand-dollar dogs. Beyond them, a line of drivers in Mercedes waited patiently for their clients to emerge from the oversized glass doors which mark the spa's entrance. I looped around the lot before finding an appropriate spot in the back for my conspicuously inconspicuous Audi hatchback. Before getting out of the car, I made a point of throwing on my new Ray Bans in an attempt to look at least mildly mysterious. This is not the place where you want to look unimportant. If my Puma sneakers and jeans didn't instantly give me away, perhaps the sunglasses could give me a much-needed edge.
Walking into the spa, I'm greeted by a 30-foot-tall piece of wall art depicting a tribal mask. If it weren't for a few pop-art images of the Mona Lisa, I'd assume this was a slight nod to the spa's faux-African roots. Two perfectly-coiffed, ebony-clad women who resembled Jetsons-era librarians looked up at me from behind an imposing desk. "Bonjour," they quietly said in sync. Was I in a spa-based sequel to "The Shining"?
Before I can even finish giving them my name, my coat is pulled off and I'm ushered swiftly down a hallway lined with ivory linen drapes and padded with an endless array of multi-hued striped rugs.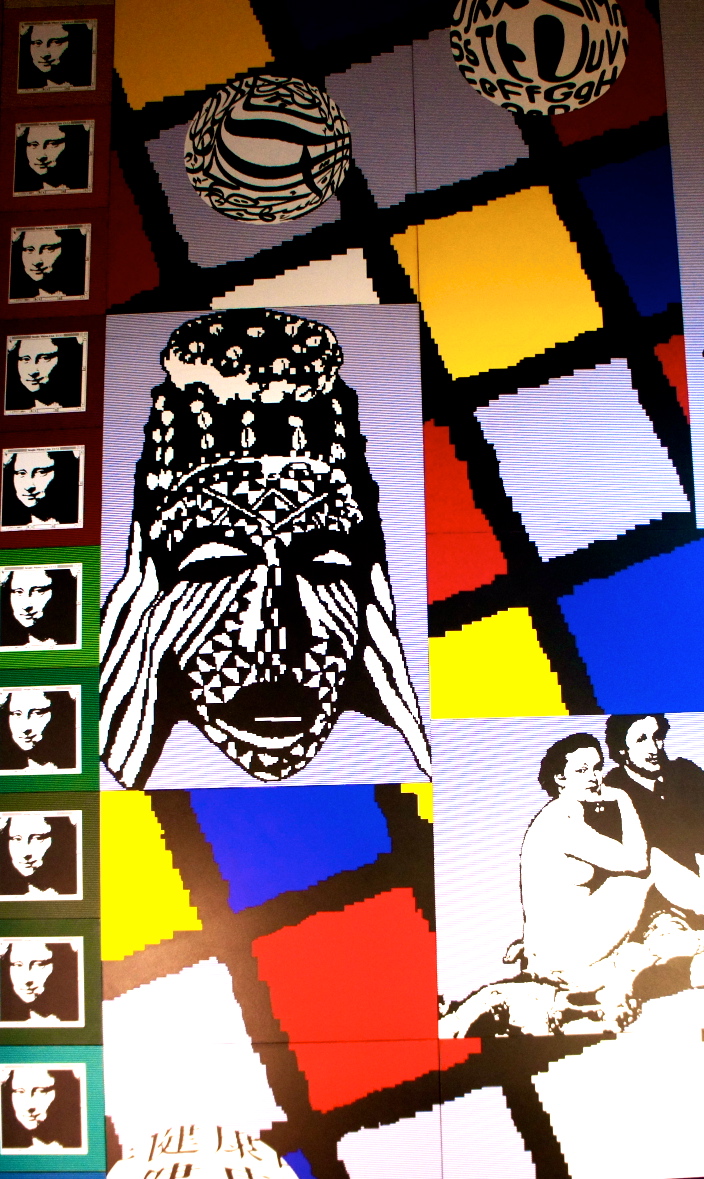 Near the end of the endless corridor, a dream-like indoor pool catches my eye: its surrounding black-and-gold columns cast in perfect reflection on its cerulean mirror-like surface. Moneyed guests lounged placidly, glancing aimlessly around the room and sipping vitamin-filled water. They were apparently too relaxed to notice that their robes were all a size too small, giving me a starker lesson in Swiss culture than I really needed.
After touring the pink-and-purple-doused women's locker room (a place where only Barbie would feel truly at home), I began my spa experience in the hamman (i.e. steam room). In stark contrast to the drably-tiled sweat chambers that I've been to in the past, this place could have easily been transplanted directly from the Taj Mahal. I sat on a smooth parabolic bench made up of pearly white stones; their shiny surfaces imbued with otherworldly beauty. Were I to have had a musical sommelier, the atmosphere would have paired beautifully with the gentle and soothing strums of a harp. Perhaps I'll jot that onto a comment card next time I stop by. Fifteen minutes passed and I obliged the hamman's posted "rules," which recommend a cold shower after steaming. "Feet first, never the head." With that, I was off to explore the next stage of my ethereal spa journey.
I throw on a terrycloth robe, lock up my belongings, and head to one of the serene seating areas that I passed earlier. The women that gave me the tour had mentioned snacks at the bar, but I was disappointed to discover nothing but raw almonds, raisins, and bits of dried fruit. I'm not a bird! Where's the fondue? I bypassed the nibbles and scoped out the four glass bottles of water standing on a side table. "Relax," "Detox," "Tonique," "Equilibre," read the different labels. I went for the "Detox," a seemingly natural choice in such a setting. Sipping the elixir, I found myself feeling refreshed. Though, I'm not sure if the water really had an effect or if it was just a placebo effect of the label. Slipping into a mild state of euphoria on the couch, a soft French voice called my name.
In the treatment room, the attendant asked me if the music, temperature, and lighting were all suitable. Everything was beyond suitable for me: dim lighting, a hum of soothing music, and a heated foot rest? Heaven.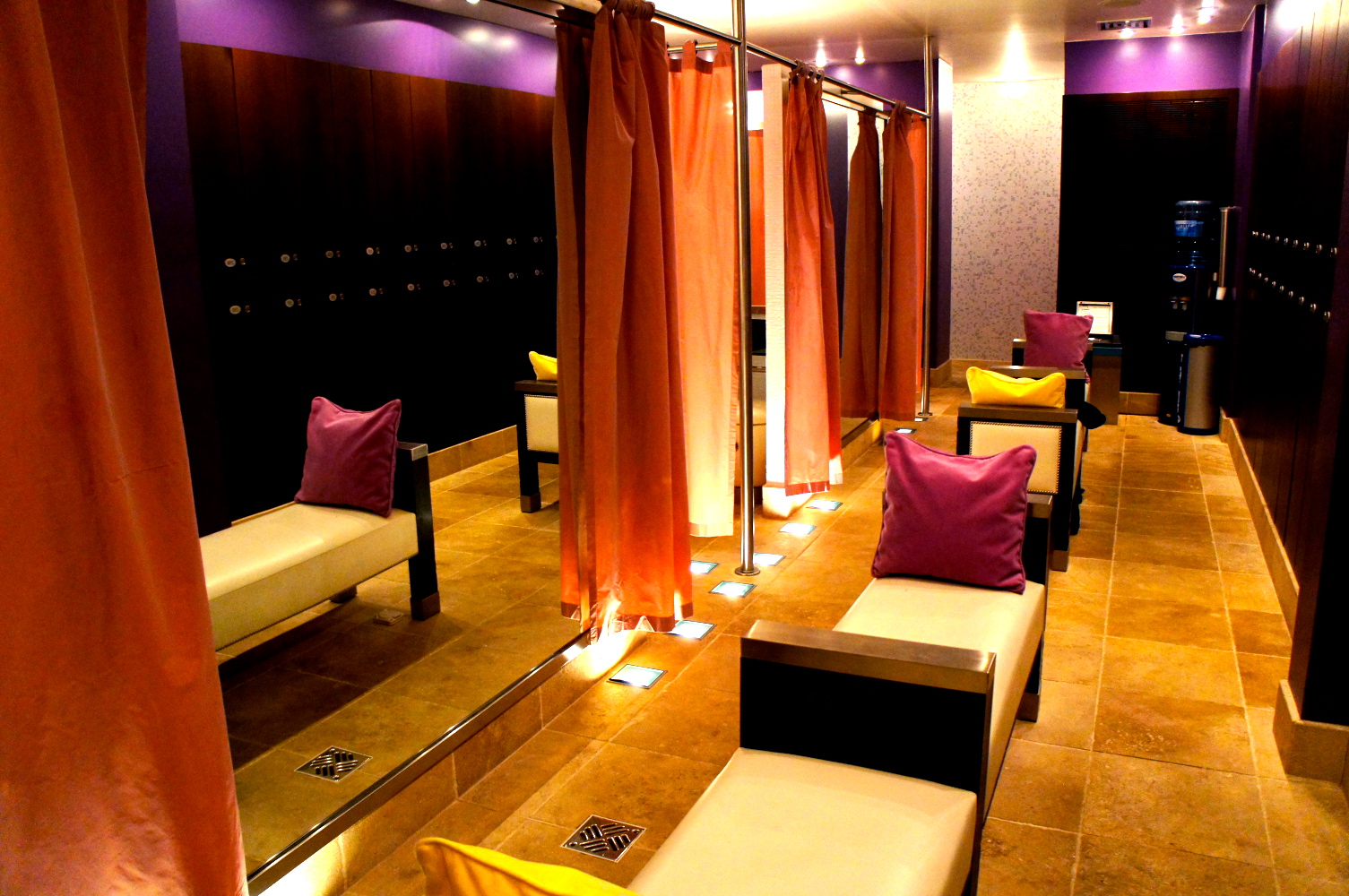 The pastel-hued women's locker room at La Rᅢᄅserve
My treatment went well enough that I fell asleep. All I remember of my waking dream is the feeling of the facialist's fingers giving me the most sensational head and neck massage. For fifty minutes, I was suspended somewhere between fantasy and reality. I was reborn. Finally roused from my trance, I immediately inspected my new face in the mirror: I was glowing. It may have been a result of the thick layers of La Prairie Switzerland facial products that she slathered all over me. I even intended to buy a few of them until I discovered that the night cream alone would set me back more than 300 dollars. I'll pass.
Back to my reality of tennis shoes, jeans and hatch-backs, I stopped on my way out to ask one of the greeters about acquiring a membership. As she began listing the perks: "a meeting with a nutritionist, life coach, 20 hours of personal training, 20 hours of tennis lessons, guest passes, unlimited access to the pools, gym, spa, and the boat during the summer" (boat!?), I'm suddenly feeling persuaded to sign up right then and there. After all, for the meager price of $7,000 per year, anyone can! Maybe my Audi doesn't fit in with the sportier cars filling the parking lot of La Reserve and maybe I can't drop thousands of dollars on face creams, but for a few blissful hours, I got a taste of the high life. And I'm hungry for more.