Until April 14, the Ten 43 gallery in Manhattan is featuring the work of acclaimed European photographer Uli Weber. His work for the exhibit, which concentrates on his signature creative portraiture, was celebrated last week at an opening party where Weber and Vogue Photo Director Ivan Shaw mingled and interacted with guests. Fortunately for me, they each took time to answer a few questions for my blog, the Style Archive, while I snapped photos of my favorite pictures on display.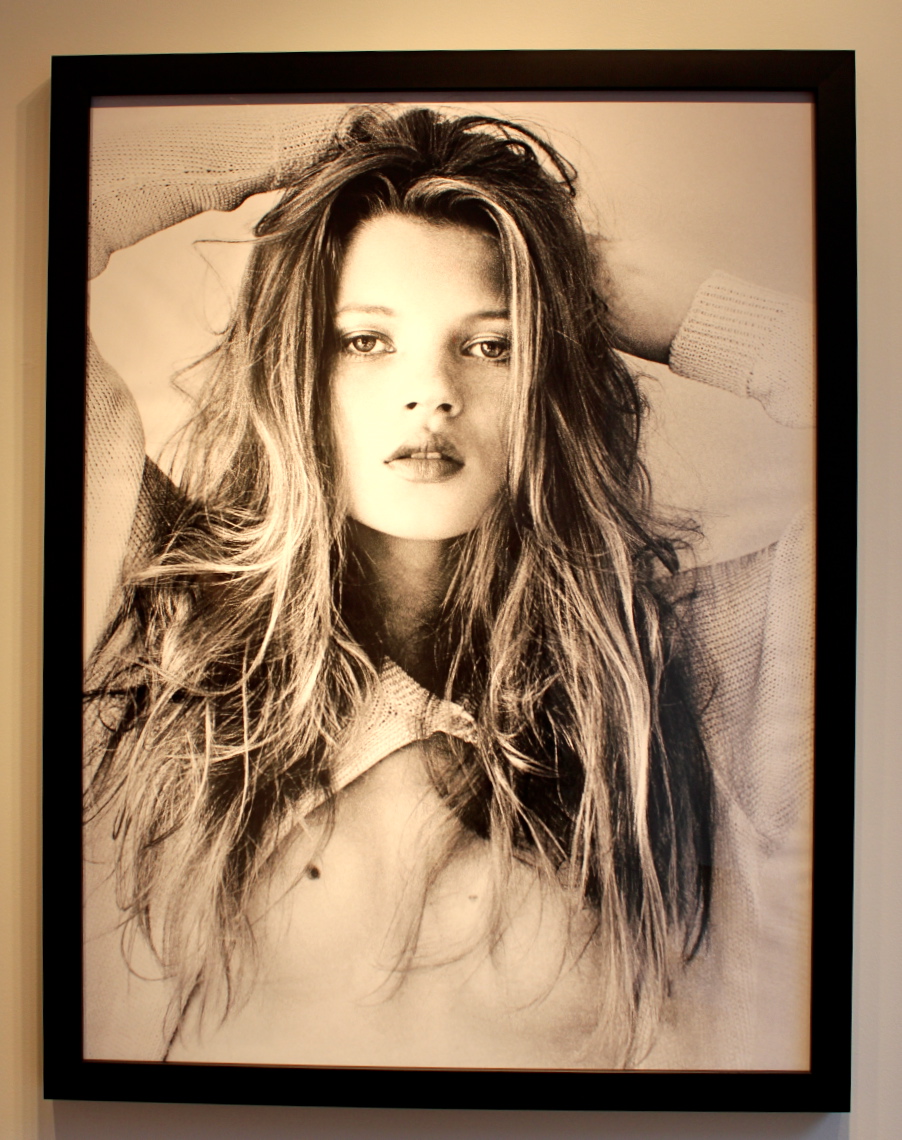 From Ivan Shaw, "Vogue" Photography Director:
When did you first discover Weber's work and what stood out to you about it?
I originally began working with Uli in 1996. From the start, I found his portraits to be both exciting and thoughtful. He had a unique style and a great rapport with the subjects.
Is there a single photo from the exhibit that stands out as the epitome of Uli's style? And if so, which is that?
I love the image of the actress Samantha Morton. Uli and I worked on this together for Vogue. We came up with the idea of shooting her in the back of an Indian taxi, which were all the rage at that time. Uli was able to capture the perfect moment and create an image that is at once beautiful and tremendously graphic.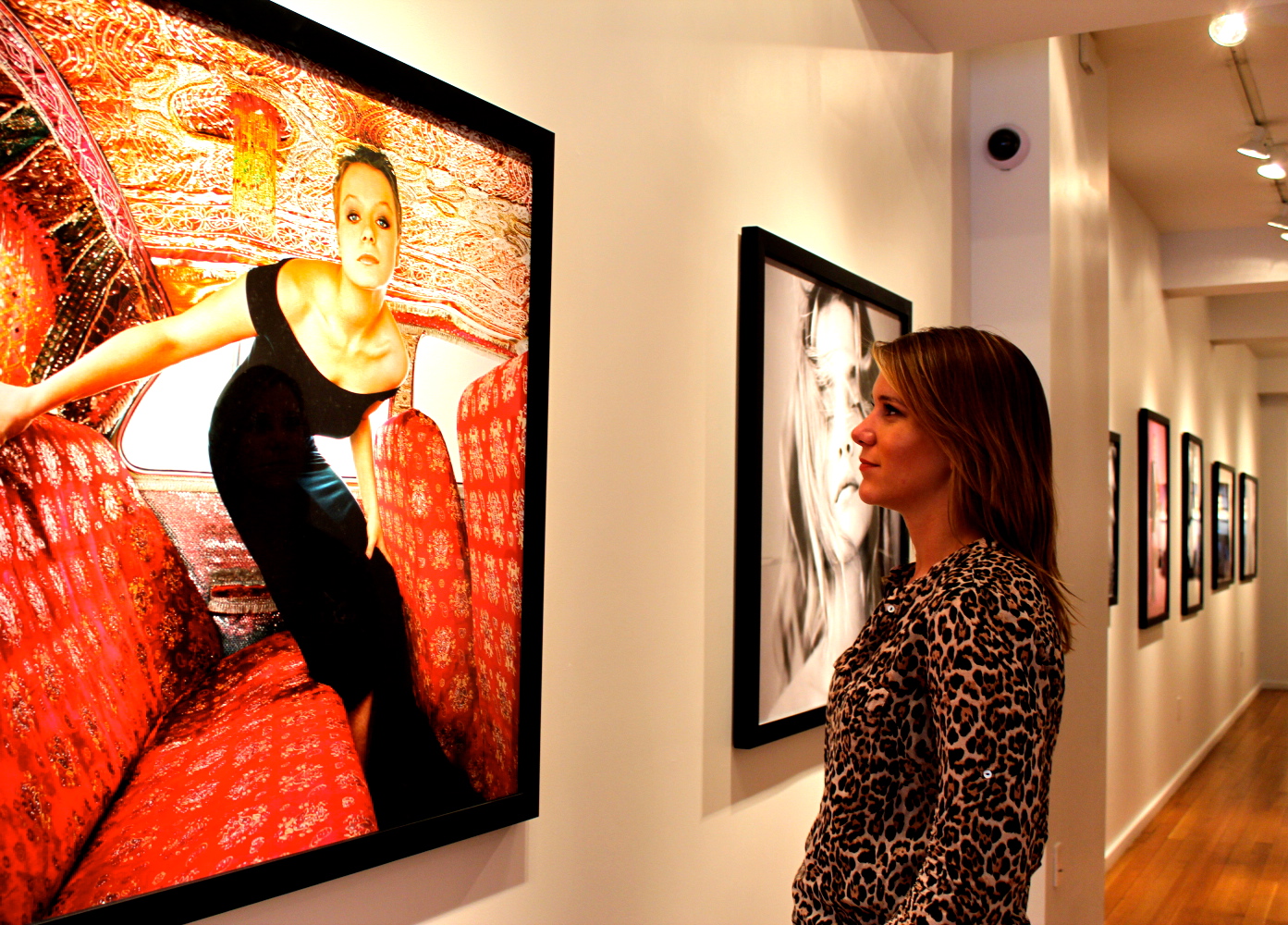 What can an aspiring portrait photographer learn from Uli Weber?
I think what any young photographer would learn most from Uli's work is that for celebrity portraits to be really effective, you have to simultaneously connect with the subject and create an image that is beyond the subject themselves and is essentially a character.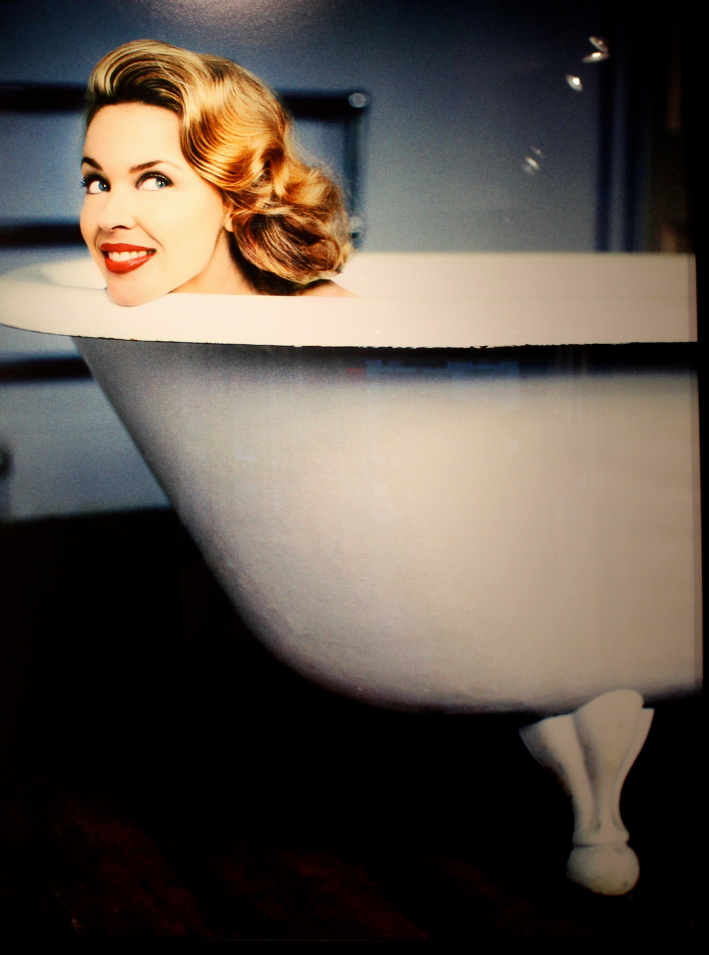 From photographer Uli Weber

What is the research process you go through when you approach a new portrait of someone?
It depends on the circumstances. Time, place and for what is the portrait session for. In an ideal world I decide. But often you have to work together. That said, it's a very creative business and hence the needs and influence of collaborators can be very rewarding to the final outcome. It's important to say 'no' when things start going wrong. Styling, hair, make-up, etc . . I certainly love to work with the top people. And, of course, a great location can be half of he picture. But the secret is how to work with your sitter. What to get out of them. And that is a 'lonely' moment. Only the photographer will do that. Nobody around you will take the lead on the shot.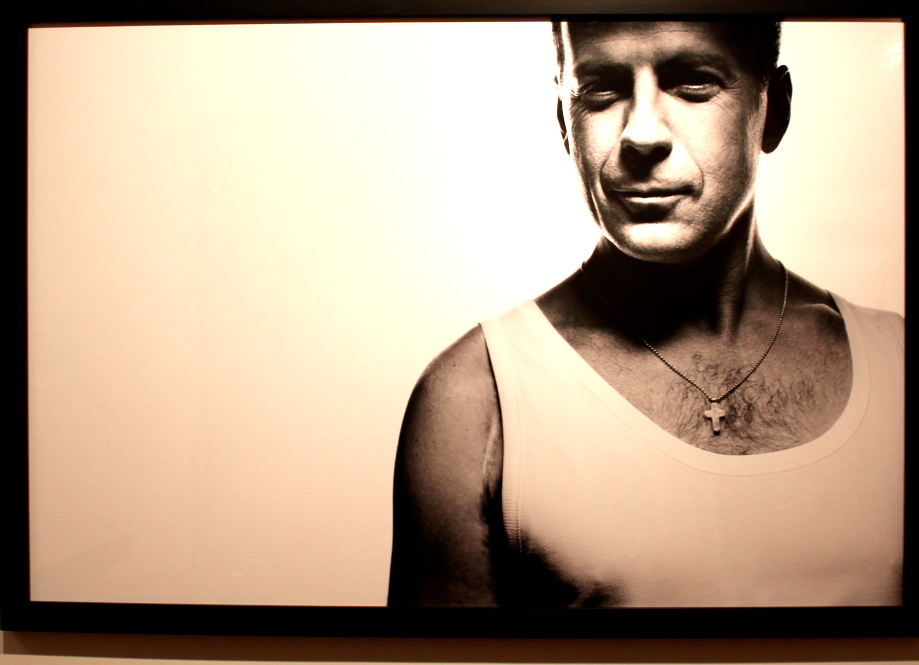 Of all the pieces on display, which one carries the most weight with you? Or is there a story linked to one of them that really touched you?
Whatever picture one is working on in the moment is the most important one. Of course, I look back on some of them and I know they made it into the upper Olymp of Photography.
What is it about portrait photography that you enjoy the most?

Working and meeting amazing people. What a treat!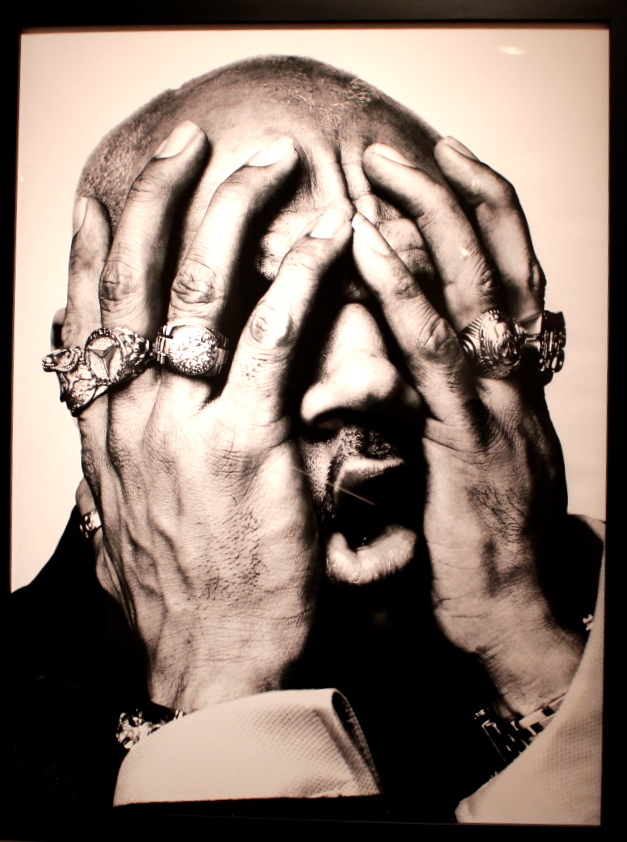 To find out more about Uli Weber, visit UliWeber.com. All photos featured in this post were taken by Kirsten Chilstrom while visiting Ten 43 Gallery for the opening of the Uli Weber exhibit.