Mi Casa Resource Center is collaborating with Kiva Zip to provide loan assistance to low-income business owners unable to access loans from traditional lenders.
Mi Casa is a Kiva Zip trustee, an organization approved to work with entrepreneurs and small business owners to prepare them to apply to open a loan on the Kiva Zip site. Once the entrepreneur's loan and story are posted on zip.kiva.org, anyone with an Internet connection and $25 or more can help crowd fund the small business loan, providing critical capital to help start or expand a business.
Kiva Zip has helped 3 graduates of Mi Casa's Éxito para Negocios (Business Success) class get the finances needed to grow their small businesses.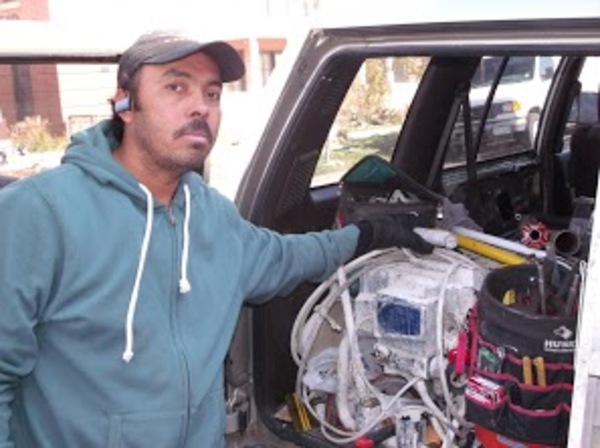 Elmer was raised by a single mother in Guatemala. He began working at a very young age and was consequently unable to attend school. In 1993, Elmer moved to the United States in search of better opportunities and has since gained extensive experience in remodeling and handyman work.
Elmer attended Spanish-language entrepreneurial training classes at Mi Casa and is now the owner of Duarte Construction, which offers home remodeling and repair services.
"With Mi Casa's help, I have learned how to market my business and network to find clients," says Elmer. "In this economy, it can be hard to compete with larger construction companies, but I see progress and I know it's worth it to keep going."
Elmer was also approved to receive funding through Kiva Zip and he plans to use the loan to expand his business by buying a truck for transporting tools to different work sites.
"He is a very responsible person who has demonstrated commitment to becoming the best in his industry," Mi Casa says of Elmer. "Elmer is very passionate about his business and his customers."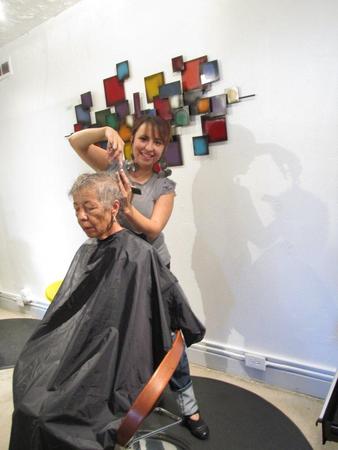 Elena decided to pursue her dream to become a hair stylist after the death of her father in 2002. To achieve this dream, she finished high school and graduated from cosmetology school despite being a single mother and struggling with learning disabilities.
She then worked in a salon for 5 years, but lost her job without warning when her employer suddenly closed the salon.
Elena wanted to operate her own business with high standards and quality service so she enrolled in entrepreneurial training at Mi Casa and graduated with a strong business plan. Elena also received funding through Kiva Zip to start-up her business and will open iCandy Hair studio in February, where she will offer haircuts, hair coloring and eyelash extensions.
"Mi Casa gave me the plan I needed," Elena says. "I struggled with a lot of different issues, including my learning disability and the passing of my father, but I pushed myself and I'm so happy I did it."
Elena's passion, plan and persistence was recognized on Kiva Zip by 24 lenders from 11 different states in the U.S. Together these lenders funded a loan of $4,000 to help her start her business.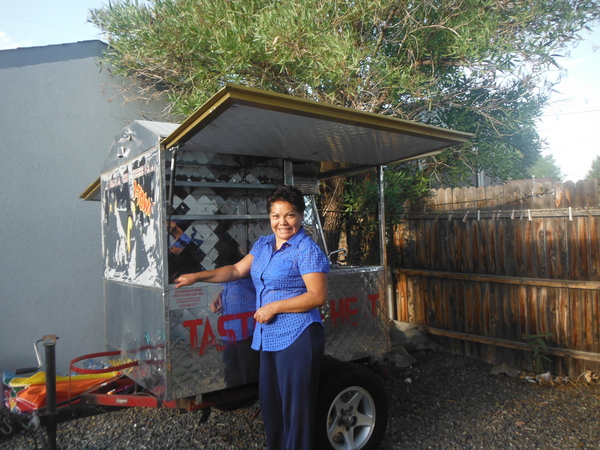 Gloria moved to the U.S. from Veracruz, Mexico in order to start her own business. Possessing a strong background in the food service industry, Gloria decided to open a food truck business in Denver. Before buying her truck, she gained exposure and generated revenue for her business by catering at special events.
Gloria also completed an entrepreneurial training class at Mi Casa to ensure the success of her business. In this class, she gained a solid foundation of best business practices and developed a full-length business plan.
Gloria received funding through Kiva Zip to jump start her food truck business and is now the proud owner of Taqueria & Reposteria Gloria's, specializing in home-cooked Mexican food.
"She is so committed to her business that nothing will stop her," Mi Casa says of Gloria. "I truly believe Gloria will be successful, as she has proven time and time again her commitment to great customer service, helping other business owners and to her ideals and dreams."
Gloria continues to receive business counseling from the Women's Business Center to make sure her business says on track.
For more information about lending to small business owners in Denver and the U.S. visit zip.kiva.org where you can lend your support to entrepreneurs like Elmer, Elena, and Gloria