By Lambeth Hochwald for KnowMore.tv
I watched my entire book group and two sets of friends get pregnant before I ever watched my belly swell. While my first group of friends exchanged notes on the best way to cope with morning sickness and moved to the suburbs, I was launching my career as a freelance journalist and there was no way I was giving up my creaky, cheap apartment a half block from Central Park.
By the time the next bunch sent out birth announcements, I had only been married for two years. I felt the maternal urge, but wasn't quite ready to act on it.
'We can't wait'
Then my mom was diagnosed with breast cancer and I started thinking about the fragility of life. I stopped taking the Pill and my husband and I announced that while we weren't pregnant, we were "getting ready to start trying" during a poignant pre-op family gathering. I remember everyone looking at us quizzically and I think my mom said, "Well, we can't wait to hear the good news."
And that was that. Time went on, my mom healed and we got serious about conception. We spent months trying to see the fun in charting fertile times in my Kate Spade calendar. We bought an ovulation monitor and stuck more pee sticks into that gizmo than one couple should. Again, to no avail. Meanwhile, I put on a brave front, attending every baby-naming and birthday party I was invited to. I also spent every free moment listening as my friends told me all about sleep deprivation, diaper rash and reflux. I made some mistakes, too, like calling friends at 9 p.m., not knowing that the days of calling at that hour were over.
Looking back, it was almost like bouncing back to being single when most of my other friends were married. When I was single, I'd be the life of the party, telling stories of all the crazy dates I'd been on, but, deep down, I was bummed that I was going home alone. Same thing when you're trying to have a baby and everyone already has one. It felt impossible to figure out a way to explain to friends that you would do anything to have a baby, but that you don't have any control over your timetable.
Certain friends made it tougher...
They wanted me to join the mommy club, but they didn't realize that when they said, "What's the matter with you, don't you want to be a mom?" it was worse than being stung by a bee. Another friend seemed to bring up my lack of fertility in the strangest of ways. She'd say things like, "You're so strong to babysit your niece so much," or, "Are you sure you're comfortable in this restaurant? There are lots of kids here." This same friend yelled at me a few months later when I asked her if she'd played some Mozart to soothe her colicky baby. We're no longer friends.
Through it all, we kept trying. We adopted a neighbor's mutt thinking that Ginger would add a little good karma to our life. When Ginger peed on the carpet, we lovingly cleaned it up and we were right there in the vet's office holding her when she had her shots. We were already parents, just of the canine variety.
And then we got lucky...
When it was finally my turn to stock up on saltines -- I gave birth to my whip-smart son Zachary nine Septembers ago thanks to an amazing fertility doctor and a steadfast husband -- I had another parent with a health crisis. This time it was my father, the rock of our family, who had been diagnosed with brain cancer. He was operated on at a hospital across the park from my hospital, just two weeks before I became a parent. Despite the crushing sadness, my timing seemed perfect: We had a new life to focus on and I was lucky that my father lived almost three years more, just long enough to watch my son learn to walk and talk.
Sure, it took me a while to join the mommy club, but all these years later, I realize that being at the end of the baby boom is sometimes better than being a pioneer. They say timing is everything, but I think all the grief that came before Zach arrived, not to mention all the waiting, not only made me a wiser mom, it certainly made me a more appreciative one. And, while there's no prize for being first, I'm quite sure that my prize was the fact that I came in last.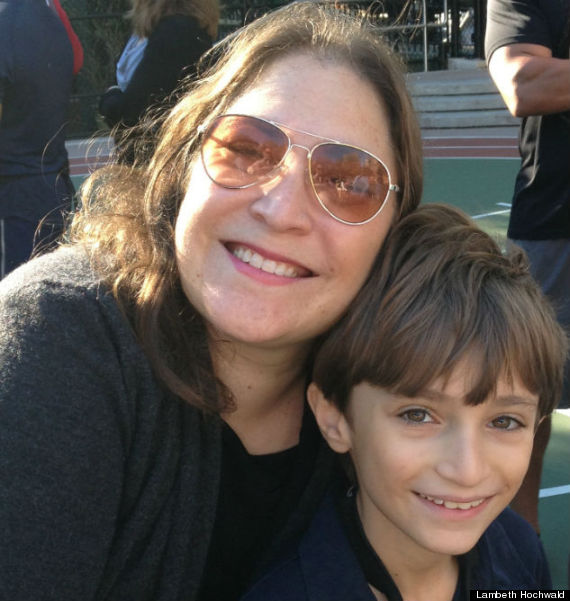 More from KnowMore:
Pregnant? Avoid These 5 Yoga Moves
5 Reasons You May Not Be Conceiving
More Women Having 1st Babies Later in Life
Baby Registry Must Haves- The Best Gear and Accessories