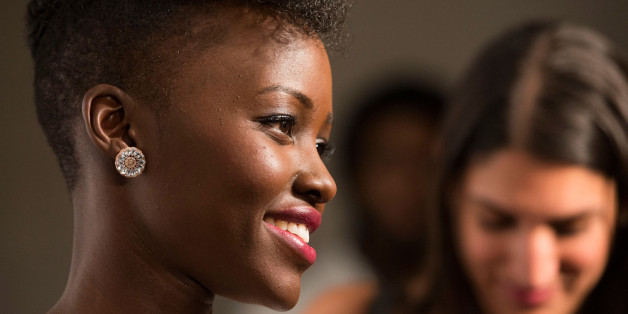 Lupita Nyong'o was crowned People's Most Beautiful this year. Here are the top 10 reasons she's so woman crush-worthy and inspirational:
Her international background. Born in Mexico, raised in Kenya and educated stateside. She's bilingual (at the very least). No wonder she seems so worldly.
Passion shows, and she deserves credit for that. SAG-AFTRA awards: "My first love is acting."
There's talent and then there's work ethic and the explosive combination that luck seems to strike with big opportunities. She was hard-working, according to her classmates from the Yale School of Drama.
She's grateful and remains humble. She thanks those who have paved the path.
On that note, Lupita's well-educated and well-spoken. Her speeches are eloquent, to say the least.
Honesty is the most beautiful policy. At the Essence Black Women in Hollywood lunch, she talked about self-hate surrounding the darkness of her skin as a young girl. After feeling un-beautiful, she decided to be fairer to herself, in the end.
She sees the responsibility of being a role model and used a platform of her unforgettable, moving acceptance speech to reach out to the next generation, no matter what race: "When I look down at this golden statue, may it remind me and every child, no matter where you're from, your dreams are valid."
Family. Lupita has mentioned the positive impact of her mother multiple times. She also took her brother to awards shows. Peter was in the record-breaking, world-famous Twitter selfie with Ellen and celebrities co.
She's stylishly daring. The newest face for Lancome has worn every color on the rainbow and rocks it every time.
She shines from within, and seems happy because of it!