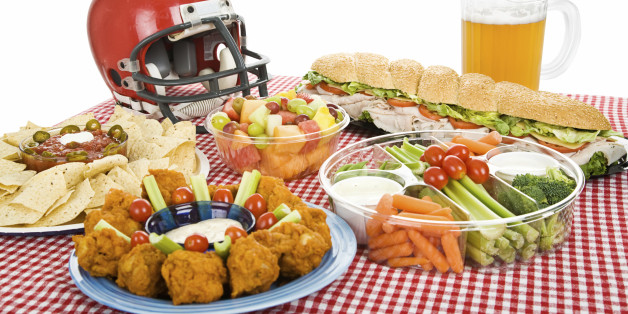 This year 184 million Americans will watch the Super Bowl and over 40 million will host a Super Bowl party. Below are ten interesting facts, not related to deflate-gate.
$500,000 Fine
That's the amount of money Seahawks running back, Marshawn Lynch would have been fined if he did not speak with the media leading up to the Super Bowl.
395,000 Halftime Tweets
For Twitter, halftime is king. According to Twitter, last year over 100,000 Tweets were sent at kickoff and 125,000 at the end of the game. However, halftime trumped both, with almost 400,000 Tweets.
325 Million Gallons of Beer
More than 325 million gallons of beer will be guzzled during this year's Super Bowl, and as Forbes notes, that's more than a gallon of beer for each person in the United States. This is also enough beer to fill an Olympic-sized swimming pool.
13.5 Million Puppy Bowl Viewers
Last year, a record 13.5 million watched Animal Planet's Puppy Bowl instead of the Super Bowl. This year, don't be surprised if that record is broken once again.
48 Million Will Order Takeout
To put this number in perspective, more Americans will order takeout than the entire population of Canada.
12.5 Million Pizzas
More pizzas are sold on Super Bowl Sunday than any other day of the year. New Year's Eve, Halloween, the night before Thanksgiving, & New Year's Day round out the top five. With 12.5 million pizzas expected to be ordered this year, corrugated box makers are being pushed to the limit. Pizza Hut alone, expects to deliver two million pizzas on Super Bowl Sunday. Viewers will also consume more than 1.25 billion chicken wings and 11.2 million pounds of chips, but vegetables will actually be the most consumed food on Super Bowl Sunday.

10.8% Surge in Porn Consumption
Last year, following the Bronco's agonizing defeat, porn viewership in Denver surged by 10.8%. Similarly, Patriots fans also turned to porn in increased numbers after their Super Bowl loss in 2012.
12,000 Joints
Junk food isn't the only thing people will be consuming on Sunday. A Seattle marijuana retailer is hurying to roll 12,000 joints in preparation for Super Bowl Sunday.
15% more likely to get a DWI
Unfortunately, it's not surprising that drunk driving arrests increase on Super Bowl Sunday. According to KIMT News, people are 15% more likely to get a DWI on Super Bowl Sunday than all other Sundays combined.
Glendale Lost $2 Million
Most people think that Super Bowl host cities rake in the cash, however that's not necessarily the case. In 2008, when the city of Glendale last hosted the Super Bowl, the city lost $2 million. This year, the Glendale mayor expects to lose money once again.
This also appears at GenYize.com.