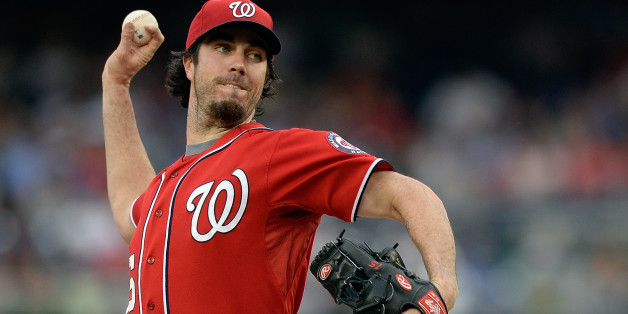 The MLB season is winding down, with teams having anywhere between 35 and 38 games remaining on their schedule, and that means the playoff races are starting to heat up. There are some teams that appear to be near locks for the postseason, such as the Pittsburgh Pirates, Boston Red Sox, Atlanta Braves, and certainly the Los Angeles Dodgers who hold an eight and a half game lead in the National League West.
However, there are a handful of teams that look like they could use a little extra help to make their playoff dreams come true. The only way to do that at this point, now that the non-waiver trade deadline has passed, is to attempt to trade for a player that has cleared waivers or one that you've put a claim on.
Players who have passed through waivers with nary a claim on them typically aren't the ones that are going to lead you to a World Series Championship, but that doesn't mean you can't find someone useful from the scrap heap.
Here are some notable players who have cleared waivers that could help the contending teams that could use a little extra pep in their step, and the teams they would be a good fit for.
Dan Haren
Haren had a 5.61 ERA, allowed 19 home runs, and carried a .369 wOBA (Weighted On-Base Average) as the first half of the season came to a close. The second half off the season has been a complete turn-around though, as Haren has a 2.31 ERA over 10 starts so far and has increased his strikeout rate by nearly five percent (19.6 percent in the first half and 24 percent through the second half).
With his performance finally up to snuff with the contract he signed in the off-season he could be a major boost to any contender with a need in the rotation. The teams that are still on the outside looking in that could use Haren are the Arizona Diamondbacks, Baltimore Orioles, Cleveland Indians, and the Kansas City Royals.
Matt Lindstrom
How it is that Lindstrom cleared waivers on August 14 is beyond me, but he has and he's the best reliever available. Over 60 games and 49 2/3 innings of work Lindstrom has a 3.23 ERA, is getting ground balls at a 54.4 percent rate, and also has experience as a closer. The team with the biggest need for bullpen help is the Cleveland Indians.
Adam Dunn
With a .156 batting average through the first two months of the season Dunn was largely written off as another aging slugger who could no longer contribute at the major league level. Even when you look at his first half batting line of .213/.317/.474 the only redeeming quality were his 24 home runs. However, it was those first two months of the season that dragged his first half batting line down to the level some were still writing him off at.
After having changed his approach at the plate Dunn has actually hit .299/.418/.539 and he has accumulated 1.6 WAR over that same period of time. The biggest drawback to acquiring Dunn, who is unlikely to command a huge return in any trade, is the fact that he's owed $15M dollars in 2014 and unless the Chicago White Sox were willing to eat a large portion of that then the field of suitors is dramatically lessened.
The New York Yankees have the biggest need for a power-hitting DH due to the fact that they have actually gotten less than replacement level production from that position all season long, but the Baltimore Orioles also have a major hole at the DH spot but are unlikely to take on more than a fourth of Dunn's remaining money on his contract.