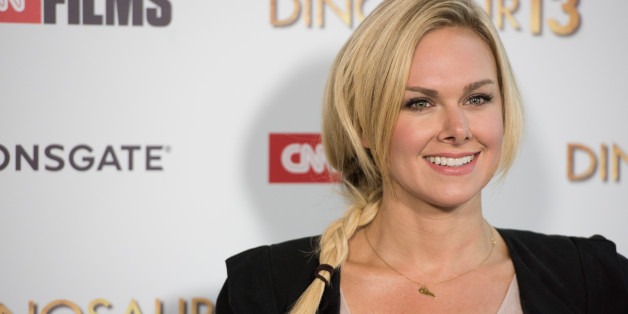 It was the spring of 1981, I was 3 weeks old and my 27-year-old mother brought me in for a well-baby check up. After listening to my outrageously loud heart beat the doctor told her, "I don't think your baby's heart has formed properly." He then took me away from her for hours of tests and shortly discovered that I had a Ventricular Septal Defect (VSD). In layman's terms, I have a hole in my heart, a condition that many Americans are born with. I have to be monitored throughout my entire lifetime and find doctors who intimately understand my case for possibly over 90 years (I expect to have a long life). The likelihood that my doctors retire or kick the bucket before I do is pretty strong. In fact, it's already happened. My transition from my beloved pediatric cardiologist to my series of adult cardiologists has been a 15-year struggle causing panic, frustration and a whole heck of a lot of confusion.
In 1981, doctors didn't really understand the extent of my problem. In fact, to this day they are still learning about it. Back then, doctors would have had to cut open my chest and crack open my rib cage to get to my heart. As a newborn, doctors felt that surgery would have been more fatal than living with the condition itself.
I was fortunate to have a cutting edge specialist in pediatric cardiology in my hometown at the University of Kentucky, Dr. Jackie Noonan. Dr. Noonan closely and intimately monitored my condition for my entire upbringing. She believed the hole would begin to close over time and was not too eager to cut into me in order to fix it. She was right. However, it never completely closed. She continued to see me once a year for EKG's and ultrasounds to check my condition for changes or improvements. She discussed the possible need for surgery, but being a believer in science, she encouraged my parents and I to wait for medical advancements before operating.
When I was 18 years old, I moved to NYC for college and had to visit a doctor on the Upper East Side for my yearly check-up. When the Doctor walked in, she took my mother aside and said, "I think we have a problem... this issue is serious...her heart is putting pressure on her lungs...and it's our recommendation that she has open heart surgery now to fix this." Of course, my mother panicked and then told ME NOT to panic (yeah right?!). She drove all night (12 hours) to get to the pediatric cardiology unit at UK for Dr. Noonan to take a look at me. Dr. Noonan did tests on my heart and my lungs and then reported that I was totally fine-- my lungs were perfect and nothing was any different with my heart than the year before.
Well, that was the last time I went to any other doctor besides Dr. Noonan for 10 years! I would fly home to KY every year to have my heart checked and she would tell me I was good to continue living as "normal." And, I did! In those 10 years, I led a very active life. I ran 5 miles a day at least five days a week, biked or walked to and from my jobs in NYC, and performed 8 shows a week in three high intensity Broadway shows.
At 28 years old, I moved to Nashville, TN to pursue my lifelong dream of writing and singing country music. Dr. Noonan had retired and I found a recommended adult cardiologist at a hospital in Nashville known for their heart healthcare. The doctor called me within 10 days of my visit with a solemn voice that sounded like he was about to break some bad news... He said there were serious abnormalities, arrhythmias and that I would need to get open-heart surgery within 4-6 months. HUH?! He then went into the details of the operation, the size of my scar, the recovery time and started listing dates I could have the surgery on. I was in shock! I had an album that was due to come out in four months along with a lot of performance dates on the books. My dreams were coming true and I was thinking (in my scrappy hood speak), "Um, I don't care if I'm dying, this album is coming out and I am going on tour before you cut on me, okay?? Or I will cut YOU!"
So what do I do?? I am now an adult. My health is in MY hands now. So, I called the University of KY department of pediatric cardiology to find Dr. Noonan. She agreed to come back in to see me so I drove to Kentucky. Can you imagine a 28 year old sitting in a little tiny two-foot chair in the pediatric cardiology unit next a toothless six-year-old reading Highlights magazine? I can.
Dr. Noonan took a look at the EKG I had done in Nashville, did her own ultrasound and once again reported that my heart had not changed since I had been there last.
This happened again?! What was I going to do? She was retired! She couldn't be my doctor forever, but who was going to understand my history like her? She had been my doctor since I was 6 months old! How could I trust anyone else? Did they truly understand congenital heart disease or was their true expertise based on heart disease that developed over time in late adulthood?
Last year, in an effort to create that transition myself, I went back to the University of KY to get my heart checked by my grandfather's amazing cardiologist that has literally kept him alive. I did my routine tests and then ... The Doc walks in with a look on his face like he smelled something funny in the hallway... He tells me that it looks abnormal to him, but that he is going to have other doctors at UK look at my test results. He called me within days to tell me that it was unanimous; all of the cardiologists at UK looking at my case say I have Gerbode Defect and that surgery to patch up my hole would be necessary in 2-3 years because my heart has been working so hard my entire life and it was likely to become enlarged. If my heart would enlarge to a certain point, I would be at risk for congestive heart failure. I was told the surgery would involve cutting right below my left breast, and would require breaking a rib in order to fix it. It would be several months of downtime and full year before I had complete recovery. However, my doctor admitted to not being an expert in this type of surgery, and he suggested that I should find the best surgeon out there. He also offered to help me.
I thought... "hmmm... maybe this guy is right?" He was very thorough, and had all of the cardiologists in his unit look at my EKG and ultrasound. He had performed miracles on my grandfather. But, I still had doubts. I was so confused. The adult cardiologists have always been wrong!
Fortunately, I was connected to a fantastic ADULT cardiologist in Los Angeles. He was recommended by my boyfriend's co-worker; a man in his 60's who had also been living with a hole in his heart for his entire life--surgery free. Could this be Kismet?
This cardiologist, Dr. Norman Lepore, took a very conservative approach. He wanted to know without a shadow of a doubt what we were dealing with before recommending surgery. His first order of business was to have me do a Heart MRI. This is something I had never done in the 32 years I had been going to cardiologists! He then got a few other cardiologists on my case including pediatric cardiologists at Cedars Sinai/UCLA and two surgeons that specialized in minimally invasive procedures to see if I might qualify. The MRI quelled any immediate fears.
Lepore's next course of action is to have an out-patient catheter procedure where they will go up through my thigh to check the pressures in my heart and the windsock (or hole) to truly determine the need for surgery and if so, the time in which I would need it. I am doing this in a few weeks on Feb 27th.
Granted, I STILL do not know the outcome of my situation, but I am finally getting real solid answers after 15 years of misdiagnosis and confusion. I am grateful I had a pediatric cardiologist to rely upon for so long, the faith to trust my gut, and parents who encouraged me to educate myself about my condition.
I am one person in 500,000 adults that are affected by Congenital Heart Disease in the United States alone. It makes me wonder how many others have been disillusioned, improperly diagnosed or unnecessarily cut on. There needs to be some sort of remedy to this situation. There needs to be a transitional phase from a child's trusted pediatric cardiologist to their adult cardiologist, or even a program developed for pediatric and adult cardiologists to come together to look at cases and educate themselves. Otherwise, the patients suffer. Little kids born with conditions they may not fully understand leave the home at 18, go out into the world and then may go to a heart doctor that also doesn't fully understand. But, it's not anyone's fault. All of the doctors are doing their best based on their training... There is just a missing link here. A literal "hole" in the heart of cardiovascular health care. What about a "young adult congenital cardiology department?" It is my hope that this will be remedied and the only thing a person with Congenital Heart Disease will have to worry about is taking good cares of themselves, no worrying that they can't trust their doctors.
This post is part of a series produced by The Huffington Post and the American Heart Association's Go Red For Women in recognition of National Wear Red Day (Feb. 6, 2015), the aim of which is to raise awareness that today women are more likely than men have heart disease or a stroke, and 1 in 3 will die. But 80 percent of cardiac events can be prevented with education and lifestyle changes. To read all the stories in the series, visit here. And to follow the conversation on Twitter -- and share a picture of yourself wearing red -- find the hashtag #GoRedSelfie.